"Instinct just kicked in:" MPD officers speak out after rescuing 6-year-old with autism from river


MILWAUKEE -- A close call Tuesday, July 26th at a Milwaukee Brewers game. A six-year-old boy with autism from Glendale went missing.

Police say MPD bike officer Juan Lopez was on patrol for the July 26th Milwaukee Brewers baseball game at Miller Park when he was flagged down by a father from Glendale who said his six-year-old son with autism was missing.

Officer Lopez and Officer Michael Maldonado began immediately searching the surrounding area.

A few minutes later, a woman yelled to officers that the child was in the Menomonee River near the pedestrian bridge.

"Couple females from the party that we were -- the tailgate that we were at went down by the river to check and they yelled out that he was there. That he was in the river," MPD Detective Alexander Ayala said.

The child was standing in the water and Ayala and Officer Jose Acevedo, who were off-duty and attending a tailgate, ran to the river and took the boy to safety.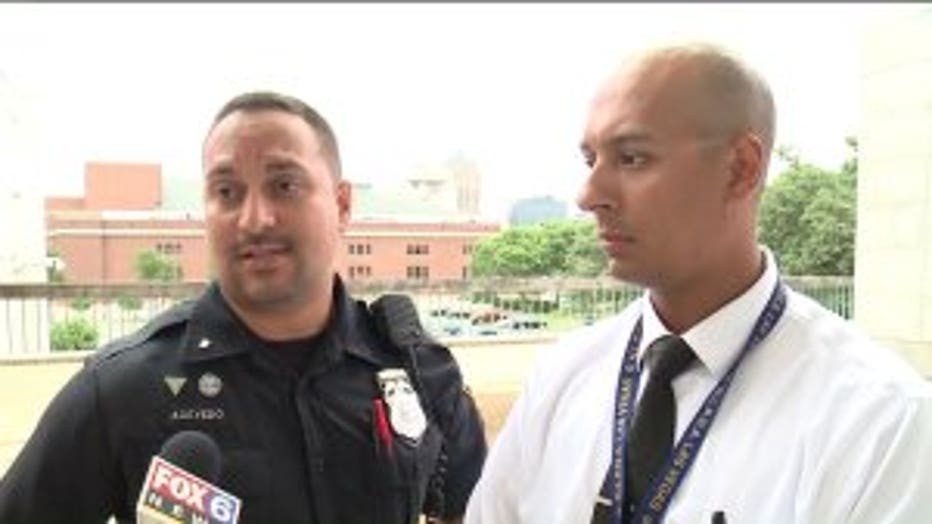 "We both have kids, so right away we thought about our kids, you know? Like, what if this was our kid out here missing? So right away, instinct just kicked in and we just went in and saved the kid," Acevedo said.

The child was reunited with his parents and no medical attention was needed.

Police say the quick response by everyone involved prevented a potentially dangerous situation and demonstrated that officers, even when off-duty, are always there to help the community.

PHOTO GALLERY