Democrats attack Gov. Walker during debate as many pledge to kill Foxconn deal


MILWAUKEE -- The eight Democrats running for Wisconsin governor turned down an opportunity to go after each other during their first televised debate on Thursday, July 12, trying to turn up the heat on Gov. Scott Walker instead.




Six of the eight raised their hands when asked if they would kill the state's deal with Foxconn Technology Group. The Taiwanese electronics company has pledged to build a $10 billion plant in Mount Pleasant and hire up to 13,000 workers in exchange for billions in taxpayer assistance.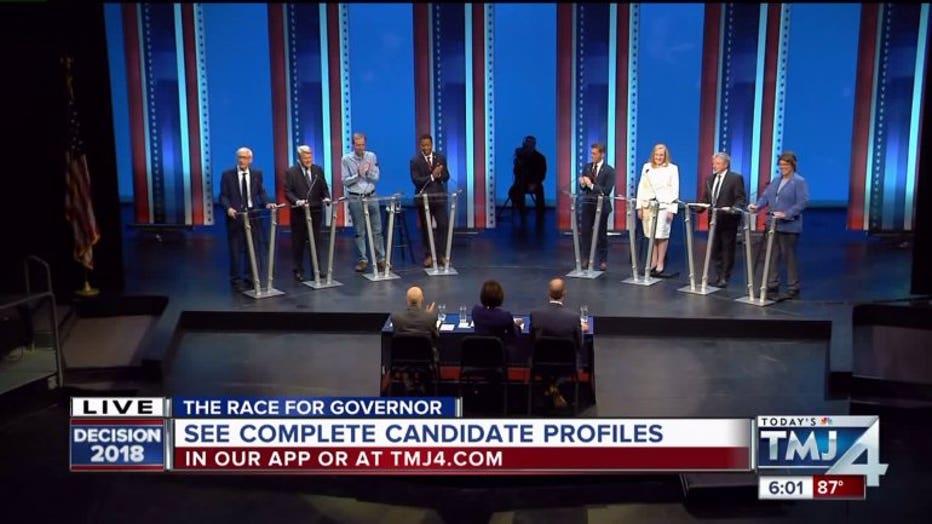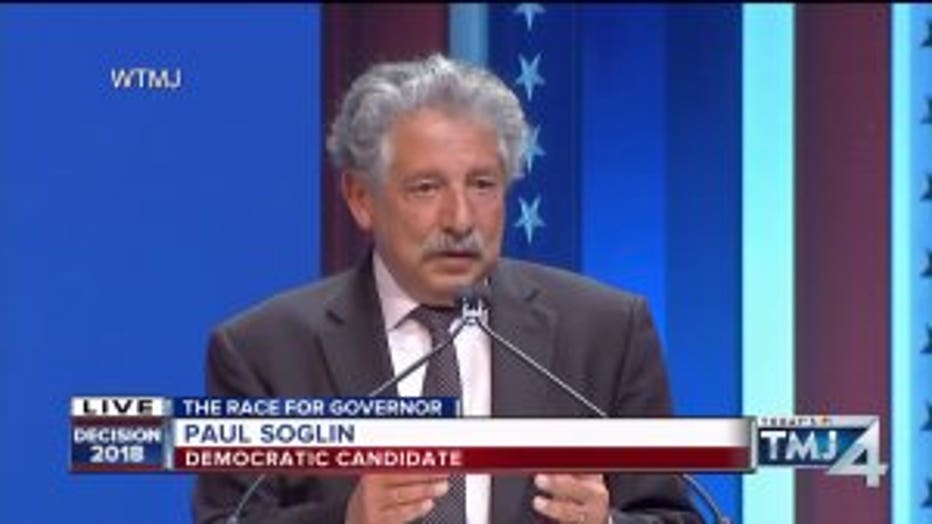 "The governor doesn't know what he's doing," said Madison Mayor Paul Soglin. "We'd like to know what he was smoking when he negotiated this deal. In China, they're laughing at us."

 

The debate, held on the University of Wisconsin-Milwaukee campus, comes one month before the Aug. 14 primary. State schools superintendent Tony Evers is the frontrunner in polls, though other candidates dismissed Evers' advantage after Thursday's debate.

The debate featured an odd format, with questions posed to each candidate with no opportunities for others to refute answers. There was also a brief segment where candidates could ask each other questions, though most went easy on their opponents. Firefighters union president Mahlon Mitchell asked activist Mike McCabe what his favorite beer was (McCabe's answer: Spotted Cow).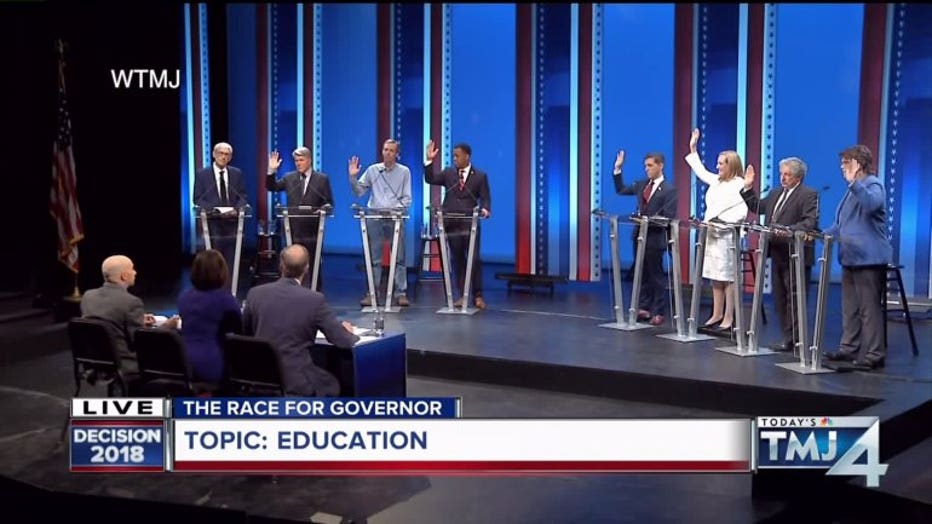 Most of the candidates focused their attacks on Walker, including on the topics of prison budgets and the scandal at Lincoln Hills youth prison.

"The governor doesn't give a crap about the people of Wisconsin," Mitchell said during an answer about Lincoln Hills.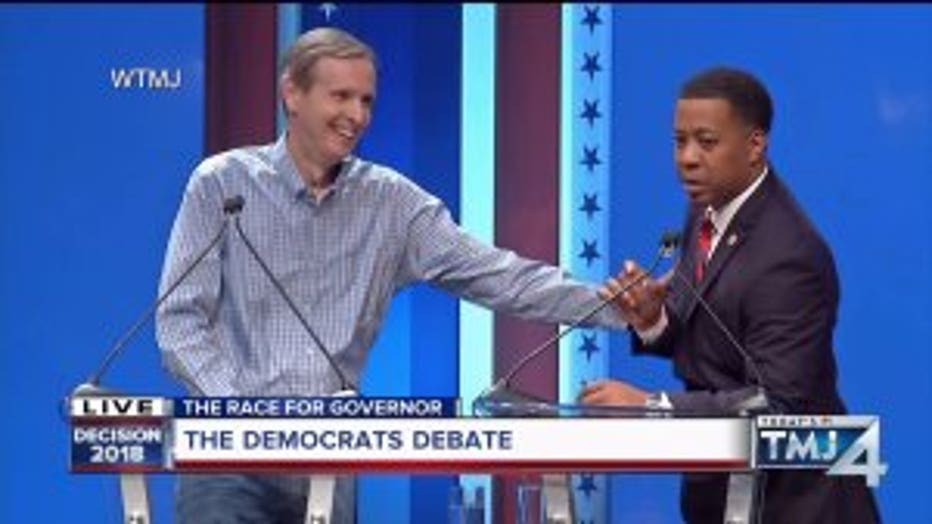 Former state party chairman Matt Flynn said he was the candidate best suited to "eviscerate" Walker. But Flynn also had to answer for his time as a lawyer representing the Milwaukee Archdiocese during the priest sex abuse scandal. Flynn said Democrats calling on him to quit the race are "part of the elite."

One of the Democrats calling on Flynn to drop out, state Rep. Melissa Sargent of Madison, responded on Twitter by saying Flynn was "a bully."

Evers twice put himself on an island. He was one of two candidates to say they would not kill the Foxconn deal. He was the only one not to raise his hand when the candidates were asked if they supported free tuition for two-year colleges and tech schools.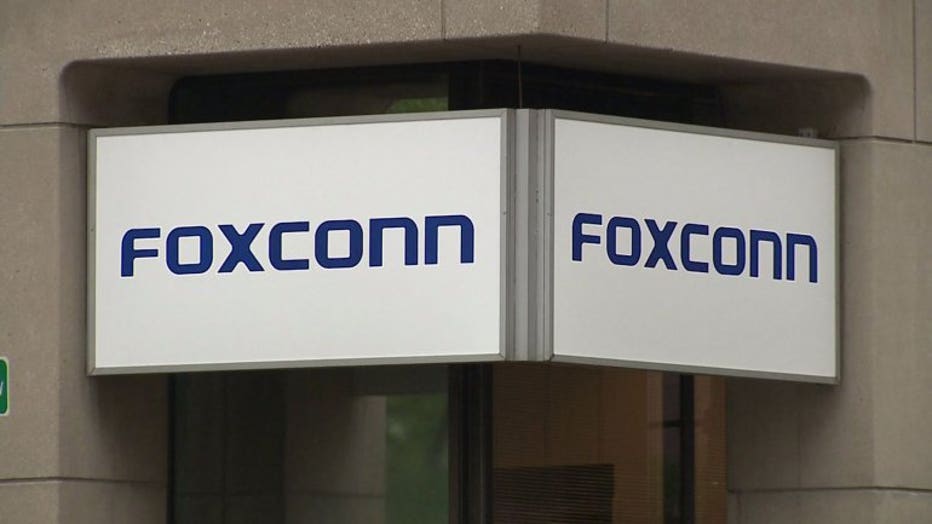 "I believe students should have some skin in the game,'" Evers explained.

Two of the candidates, Kelda Roys and Mike McCabe, said they would eliminate taxpayer subsidies for private schooling, one of Walker's big initiatives.

Walker told reporters earlier Thursday evening that he wouldn't watch the debate. Instead, he planned to have dinner with his wife, First Lady Tonette Walker.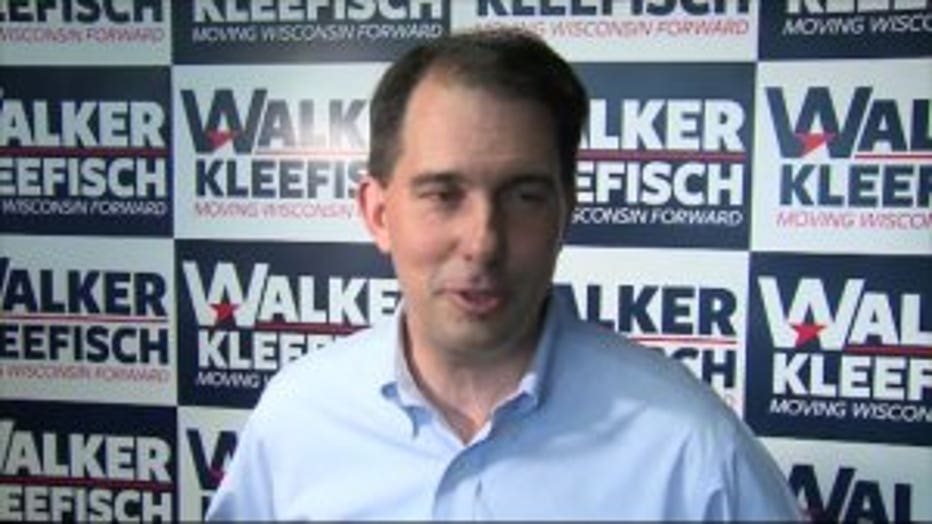 "Not only are the eight candidates moving further and further to the left, but I also think you'll hear a lot of the same anger and hatred directed at me and other Republicans," Walker said.

Evers was the only candidate not to stop by the spin room after the debate.