Captured on camera: Sparks fly when driver speeds through Appleton roundabout


APPLETON -- A wild ride was caught on camera at a roundabout in Appleton.

The incident happened early Sunday morning, March 31, near Richmond Street and Northland Avenue in Appleton.

Video captured a driver speeding through a roundabout, taking out a sign, and landing with sparks flying. Officials estimate the driver was going about 80 mph, according to a report from WLUK, before crashing into a Taco Bell.

"There was a damage in the roundabout and then some significant damage in Taco Bell property, the sign to take your order, that was all damaged," an officer reported to WLUK.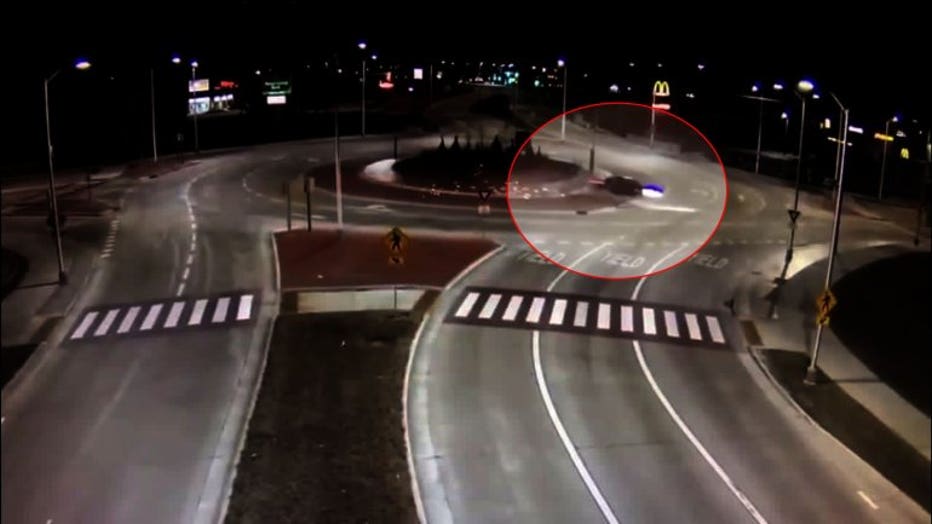 Appleton roundabout driver courtesy: Appleton Police Department


The 25-year-old driver was taken to the hospital where he was treated for minor injuries. The Appleton man was ticketed for operating while intoxicated and reckless driving.