3 escorted out of Trump rally in Waukesha; detractors far outnumbered by supporters


WAUKESHA -- Donald Trump returned to Wisconsin on Wednesday, September 28th -- in an effort to convince voters he did not secure in the April primary that he is the man for the job in the White House. But there was a fair number of people at the Waukesha County Expo Center who don't want Trump to get elected.

There were a handful of protesters outside the Waukesha County Expo Center Wednesday evening, September 28th. There were even a few minor disruptions during his speech -- but they were far outnumbered by the Trump supporters on hand.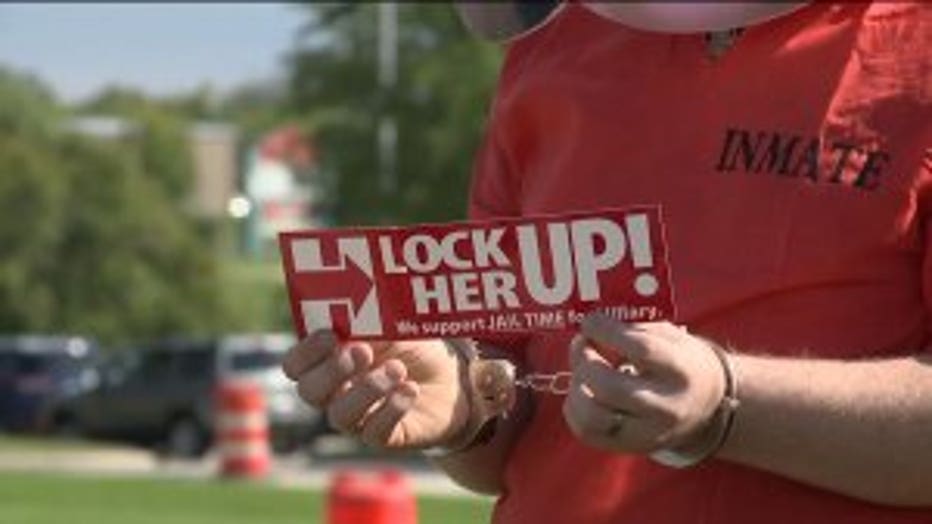 Those looking to sum up Donald Trump supporters' feelings about opponent Hillary Clinton -- could look no further than Mersadies Konkel and her husband, Jerold.

"There should be some kind of punishment. You can`t just get away with whatever," Mersadies Konkel said.

They posed for pictures and mingled with other Trump supporters ahead of the rally.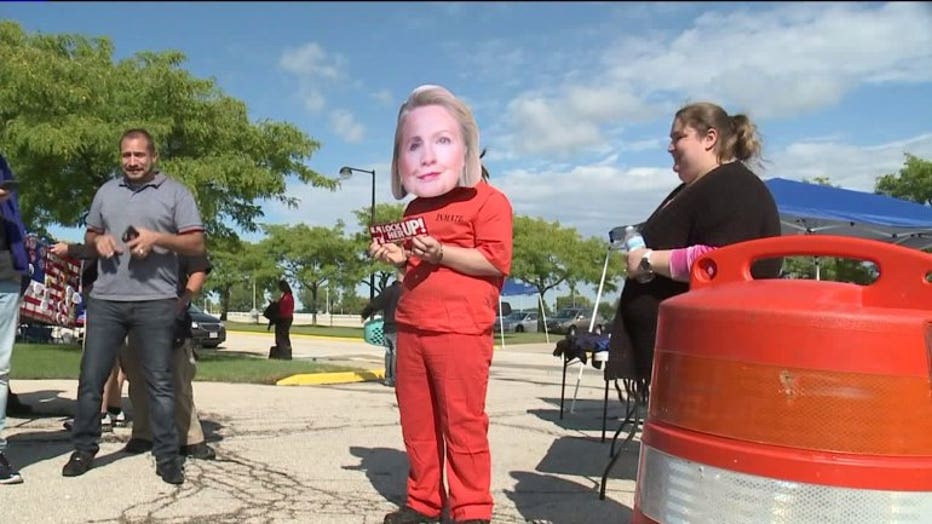 Mersadies Konkel and her husband, Jerold


Jerold Konkel's "Hillary for Prison" costume proved to be a hit in Waukesha.

"'If it were anyone else, they`d get locked up," Mersadies Konkel said.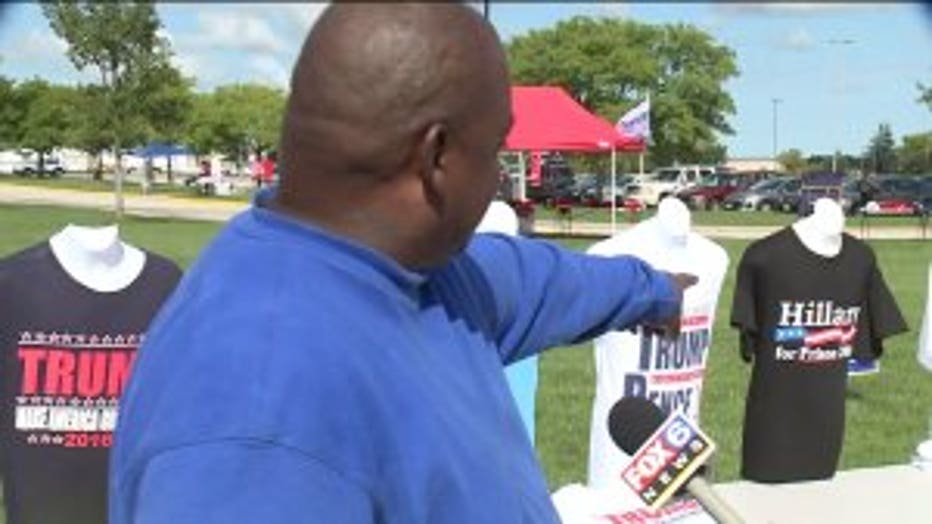 The ensemble has been popular at all Trump rallies. Rick Moss would know.

"Lovely people here. Friendly people. Accepting people," Moss said.

Moss, a North Carolina T-shirt vendor has been to more than 30 Trump rallies across the country. He said the biggest seller by far has been the black "Hillary for Prison" T-shirt. It was created in response to Clinton's email scandal.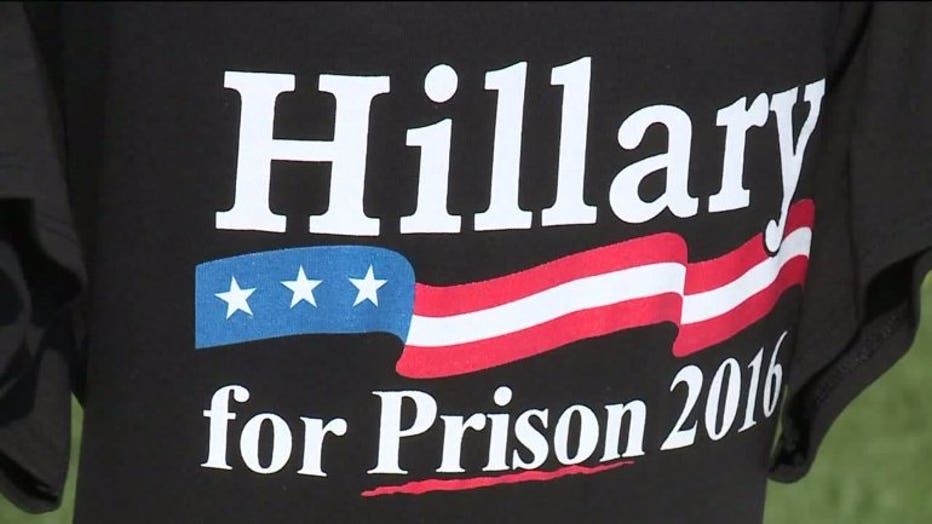 Even though she was never criminally charged, Moss said he sells several hundred shirts at each rally.

Moss said he's a Democrat, but he's switching sides this election for one reason:

"I`ve got a daughter in college and I want her to have a job when she graduates," Moss said.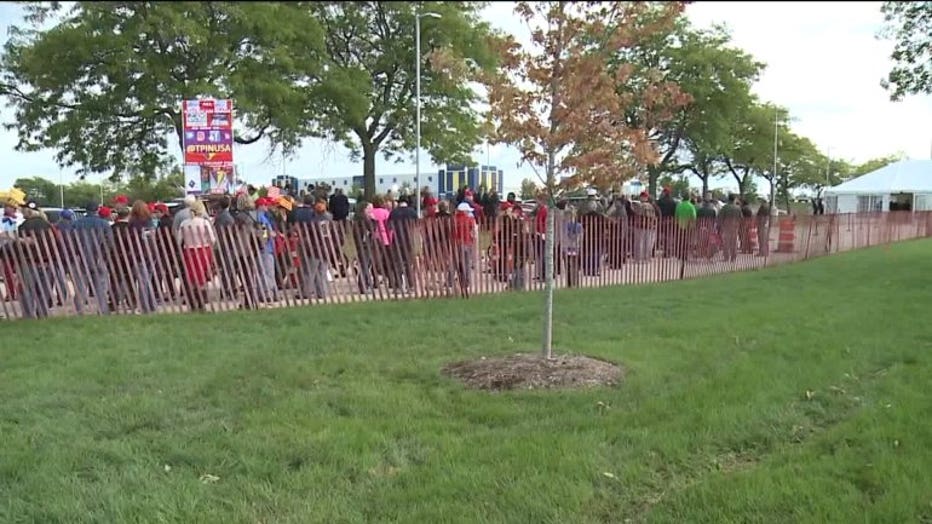 It wasn't just supporters among the crowd Wednesday.

Outside the Waukesha County Expo Center, there was a handful of protesters.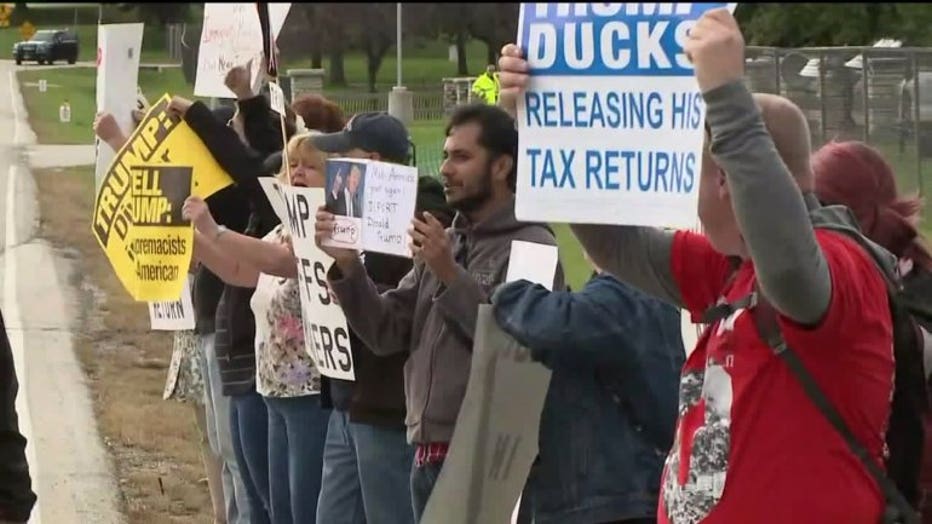 "He is racist. I think his remarks from the very beginning have had that tone. He`s been reluctant to face up to that," a protester said.