2 men, accused of abducting woman in Milwaukee, sexually assaulting her, now face charges
MILWAUKEE -- Two men accused of abducting a woman from downtown Milwaukee and forcing her to drive to Pleasant Prairie at knifepoint, where they allegedly sexually assaulted her, are back in Milwaukee, and they're facing criminal charges.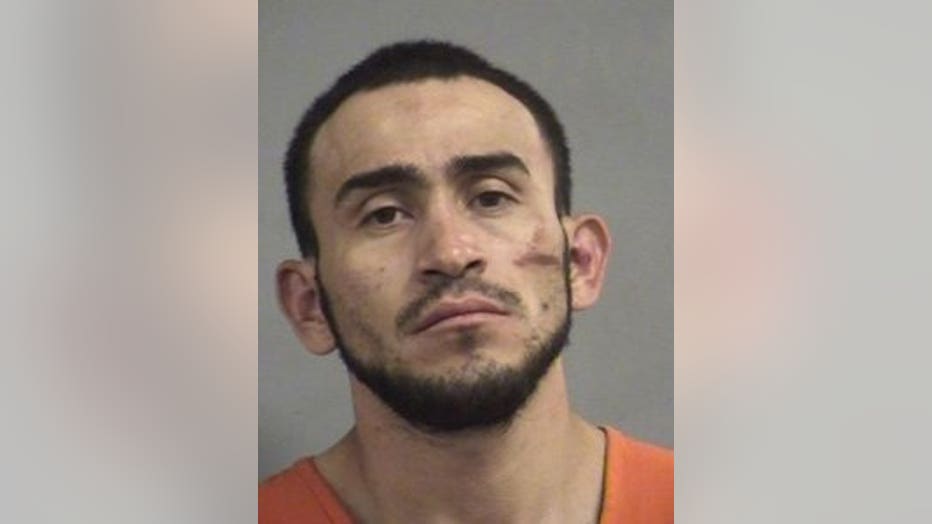 28-year-old Jose Arevalo-Viera faces one count of first degree sexual assault, use of a dangerous weapon.

18-year-old Grabiel Arias-Martinez faces one count of kidnapping/carrying without consent, as party to a crime.

Arevalo-Viera made his initial appearance in court in Milwaukee County on July 6th. Probable cause was found for further proceedings in this case. A preliminary hearing was set for July 17th, and cash bond was set at $50,000.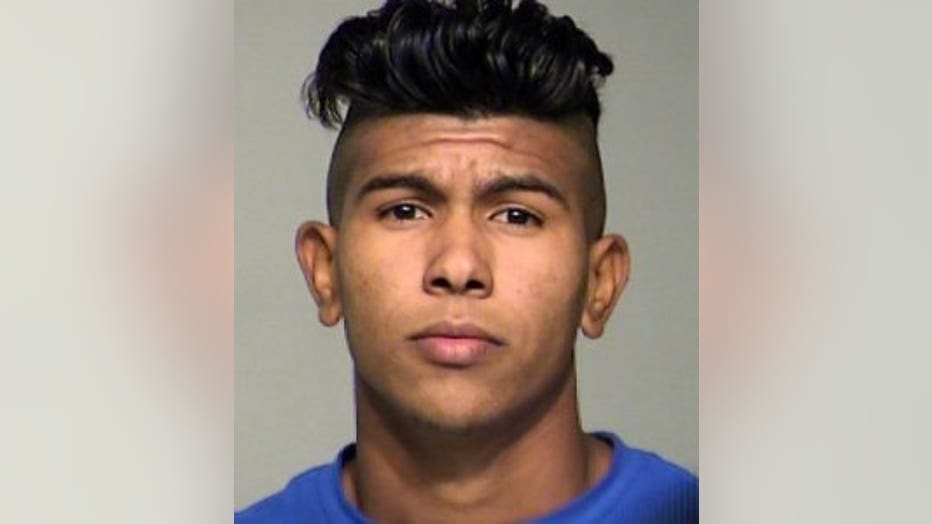 Arias-Martinez has not yet made his initial appearance in court.

The men were arrested in Kentucky.

A source told FOX6 News Arevalo-Viera and Arias-Martinez broke through a woman's car window with a sledgehammer while she was parked near Van Buren and Clybourn in Milwaukee on June 16th. The source said Arevalo-Viera forced her to drive to Pleasant Prairie at knifepoint.

Sources told FOX6 News the victim was dumped, beaten and abandoned in an area near West Frontage Road and Highway 165 in Kenosha County. She was able to flag down a semi's driver for help, the source said.

The Milwaukee Police Department, working in collaboration with federal law enforcement, located the pickup truck believed to be used in the alleged sexual assault on June 20th on I-71 as it was approaching the Louisville, Kentucky area.

This, after police released video of the vehicle, and a sketch of one of the suspects.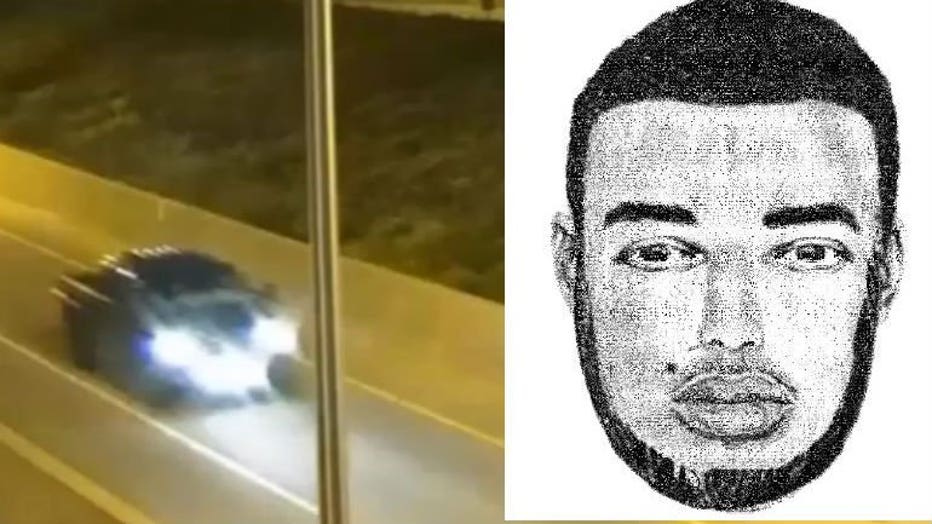 As law enforcement attempted to stop the vehicle, Arevalo-Viera fled on foot into a wooded area. Following a lengthy search, Arevalo-Viera, who was armed with a knife, was arrested.

An arrest report indicates Arias-Martinez was taken into custody on June 21st in Louisville, Kentucky.

These suspects are also linked to an attempted abduction of two women leaving Buffalo Wild Wings in Kenosha on June 15th -- one day before the abduction in downtown Milwaukee.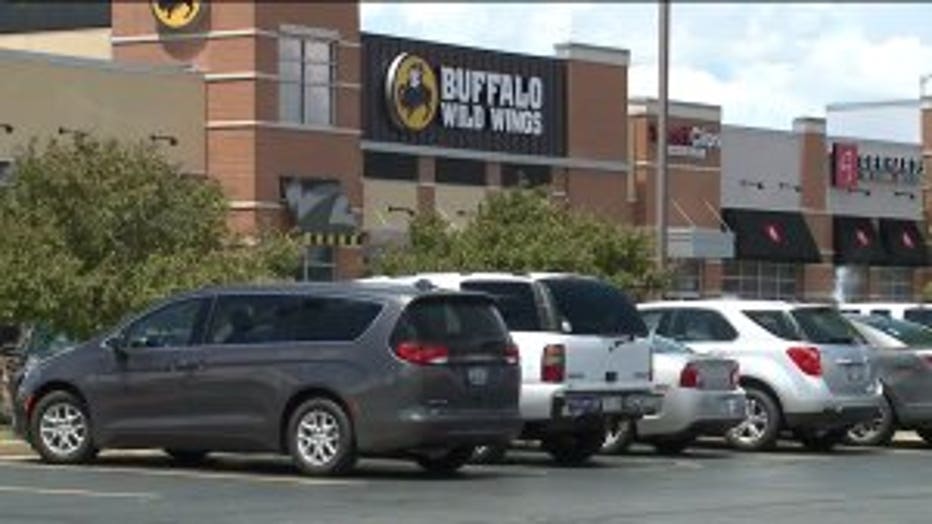 Buffalo Wild Wings -- Kenosha


According to police, it happened between 11:00 p.m. and 11:30 p.m. on 118th Avenue near 71st Street.

Police said two female victims reported as they were leaving the area, a vehicle began to follow them. This vehicle later pulled alongside, and a Hispanic male suspect tried to get the females to speak with him.

When they refused, the male suspect went back to his vehicle and removed what they believed was a weapon.

The female victims then drove away, but were again stopped by the suspect a short distance later.

The suspect was again holding the weapon, police said, however, the females were able to drive away a second time, and get to safety.

Kenosha police investigated in the area -- but nothing was located.

The crimes Arevalo-Viera now stands accused of in Wisconsin are only part of a longer list of charges in Kentucky.

Court documents obtained by FOX6 show Arevalo-Viera has been charged in connection with more than a half-dozen other crimes in the Louisville area.

In recent weeks, Arevalo-Viera has been charged with sexual abuse, robbery, burglary, and an assault case -- accused of shooting a man multiple times with a handgun.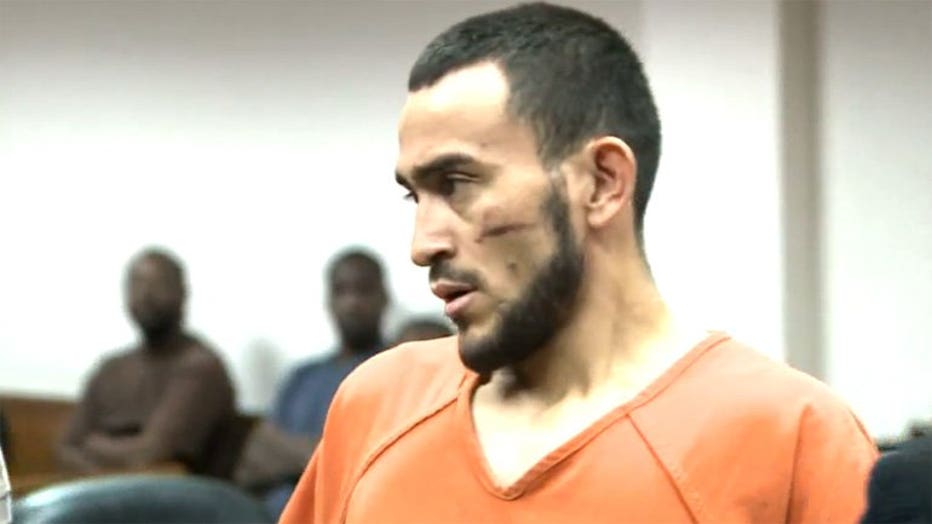 Louisville Metro Police said the shooting happened on June 5th, just days before Arevalo-Viera allegedly attacked three women in Wisconsin.