'Whole house was shaking:' Strong storms caused damage, power outages in Walworth County


WALWORTH COUNTY -- Severe weather swept through portions of southeast Wisconsin Wednesday night, Aug. 7 -- leaving behind major damage and power outages. Cleanup efforts got underway on Thursday.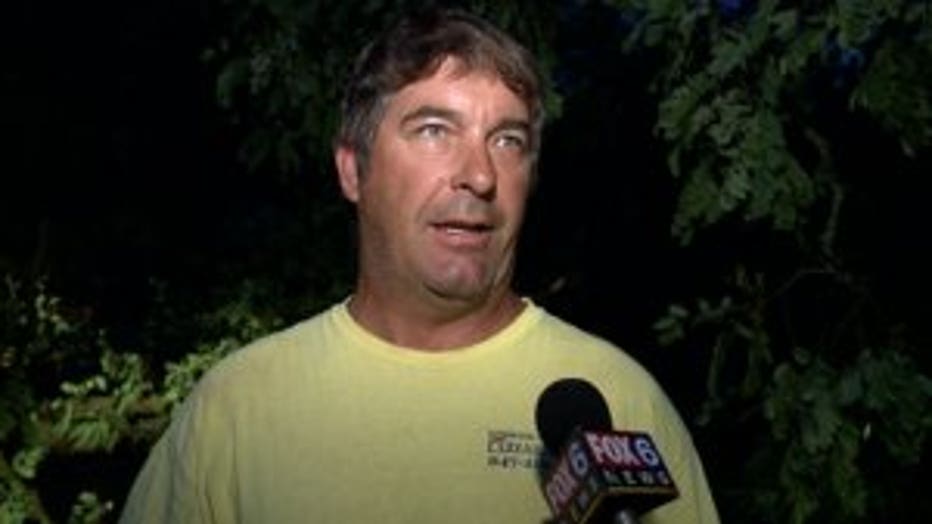 The streets were littered with downed trees around Pell Lake.

On Thursday morning, Michael Sanders got his first look at the aftermath of what he heard Wednesday night.

"I could hear something coming, and my window started shaking and the whole house was shaking," said Sanders. "I woke up and was like, 'Oh no!' It was too late to do anything."

It was too late to move his son's car -- buried under branches by morning.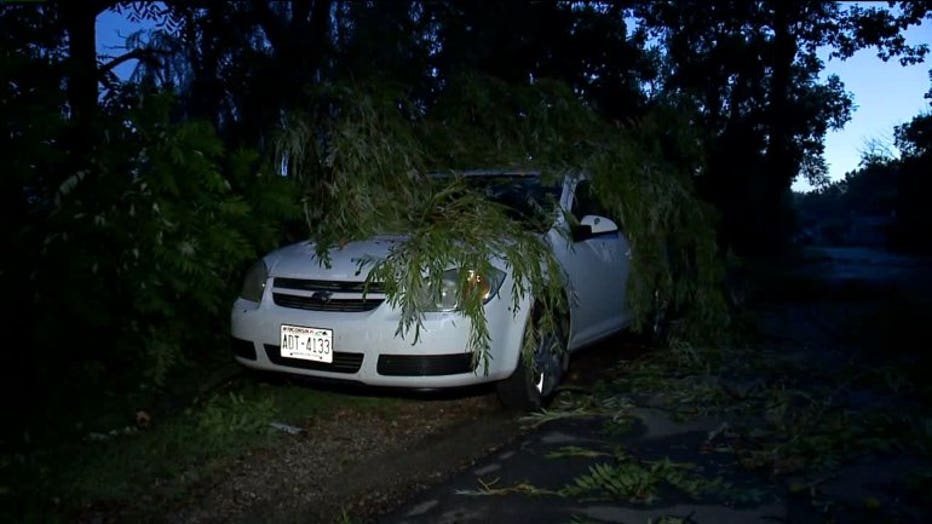 "Wait until the sun comes up, and take out the chainsaw and start cleaning up," said Sanders.

According to the National Weather Service, damaging winds occurred in two main areas: Berlin to Ripon, and Elkhorn to Wind Lake. Some large hail fell in the Berlin area as well.

"It didn't hit the car," said Amanda Katzenberg. "It didn't hit the house. If you look around, it hit all three roads around us, all the way around the yard. We have a tree down on each side. We just got really lucky."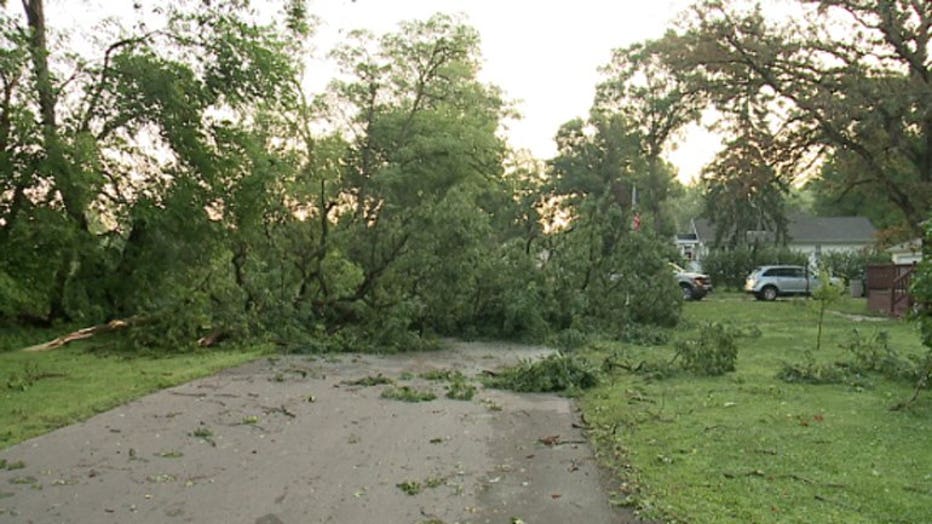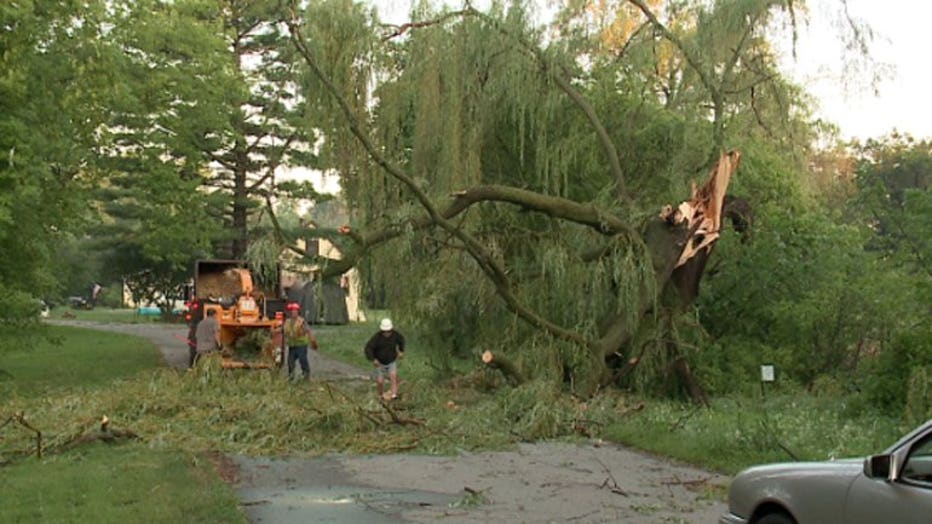 Among the mass of trees, Katzenberg's American flag stood untouched.

"A blessing," said Katzenberg. "I mean, it's really pretty. It's very cool."

Some businesses and homes were damaged by strong winds and falling trees in Green Bay -- where the National Weather Service confirmed an EF0 tornado. The National Weather Service issued flood warnings in Brown, Kewaunee, and Outagamie counties because of fast-falling rain.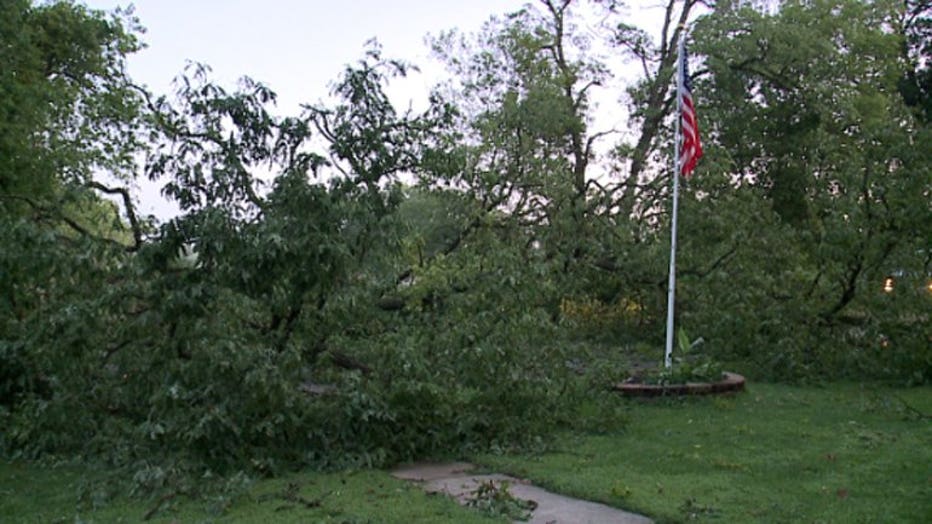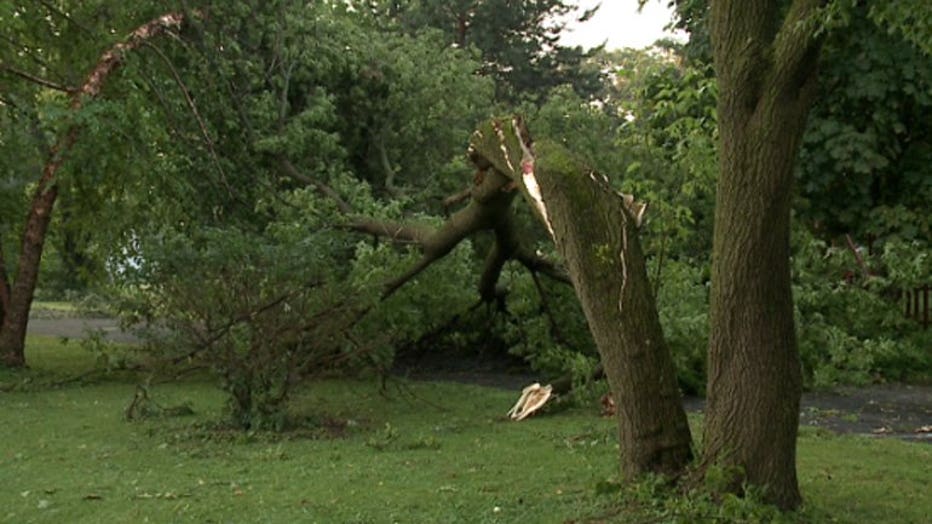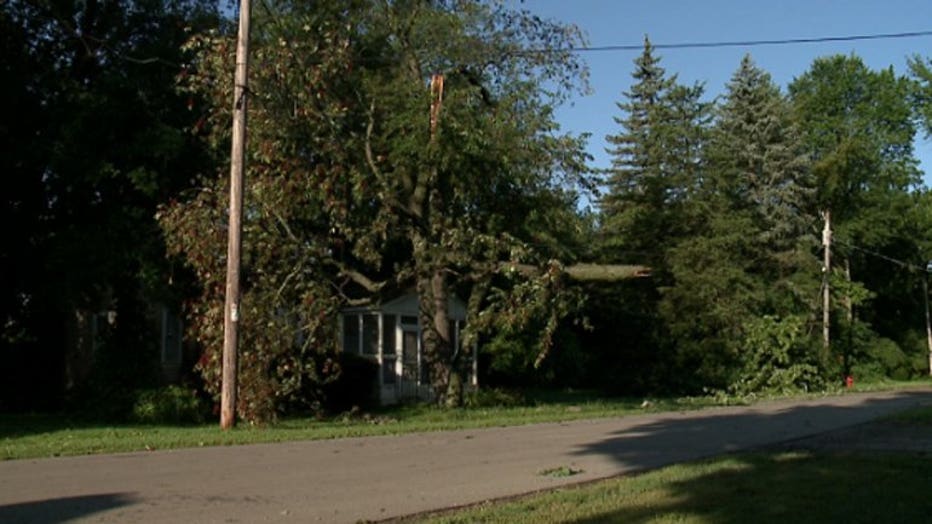 Tornado warnings were issued about 8:30 p.m. for parts of Fond du Lac and Sheboygan counties.

A wind gust of 70 mph was reported near Oshkosh.

The storm was similar to Monday, when severe weather moved across northern and central Wisconsin.