Homestead High School raises thousands of dollars for hurricane victims


MILWAUKEE -- Football Fridays are a busy one for all the coaches of high school teams, but there's another group that might be just as busy.

When Homestead High School plays a home football game, Principal Brett Bowers works his version of crowd control.

Leading up to the game, Bowers has lead a fundraising effort to benefit hurricane victims.

"If we raise $1,600 at the game, we're good," said Bowers.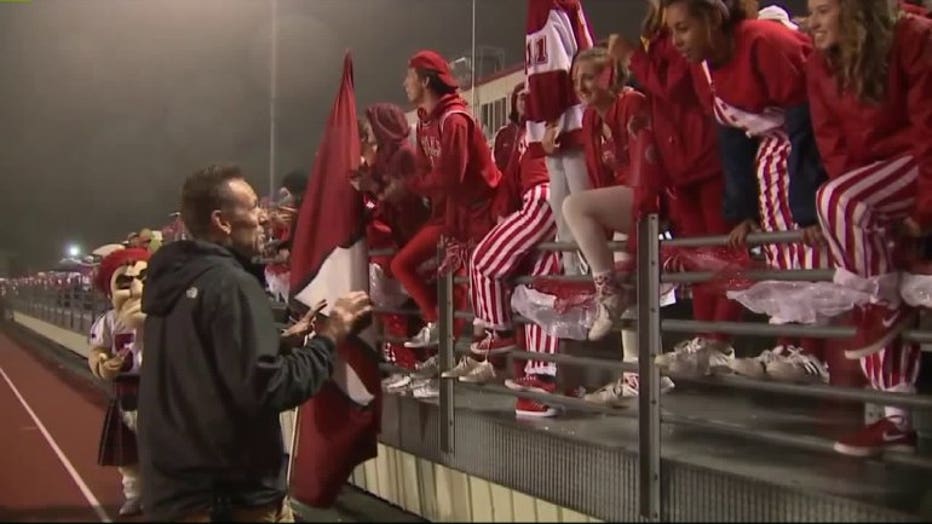 Highlanders Together Campaign donated to JJ Watt's Harvey foundation on September 15th, and then kept going.

"And at that point all of the money was going to go to Irma, well then unfortunately here comes Maria, and everything that it's done to devastate the island of Puerto Rico, so now all of the money that we've raised since September 15th, we're splitting evenly. Half of the money going to Irma relief, half of the money to Maria relief. We have the potential for that to be somewhere in the range of $11,000 to $13,000 depending on how tonight goes," said Principal Bowers.

Bowers is a proponent of life learning, thus he's very pleased by the successful fundraising over the last month.