Arrowhead teen who lost twin, father continues mission as 'golden girl' in fight against cancer


HARTLAND – A September movement continues to bring comfort to the lives of many, and the girl who started the campaign is determined to make sure it keeps growing.

From the depths of sorrow, Annie Bartosz has become the golden girl.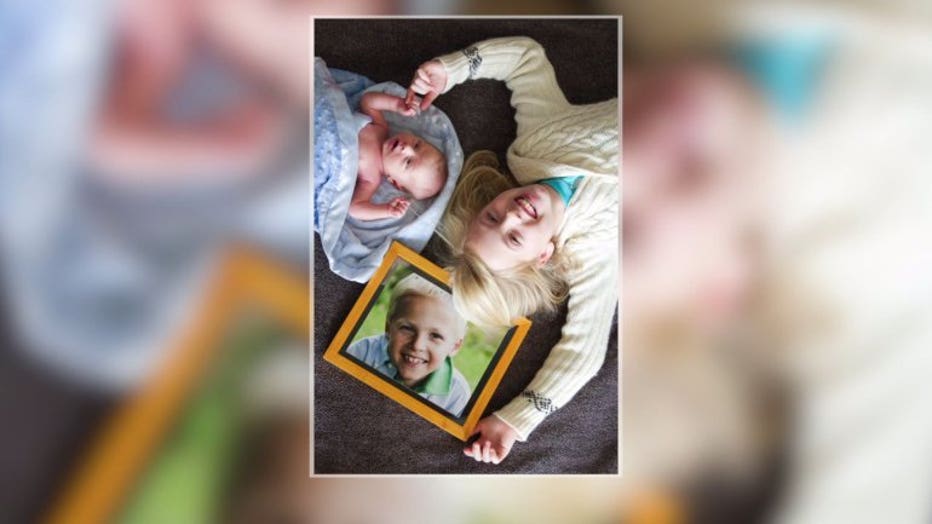 "The idea for Gold In September was honestly and truly Annie's, and it was the evening that my husband and I had to sit down and tell her that her brother was no longer going to be with us. Through our tears, Annie said 'we need to do something,'" said Sarah Bartosz, Annie's mom.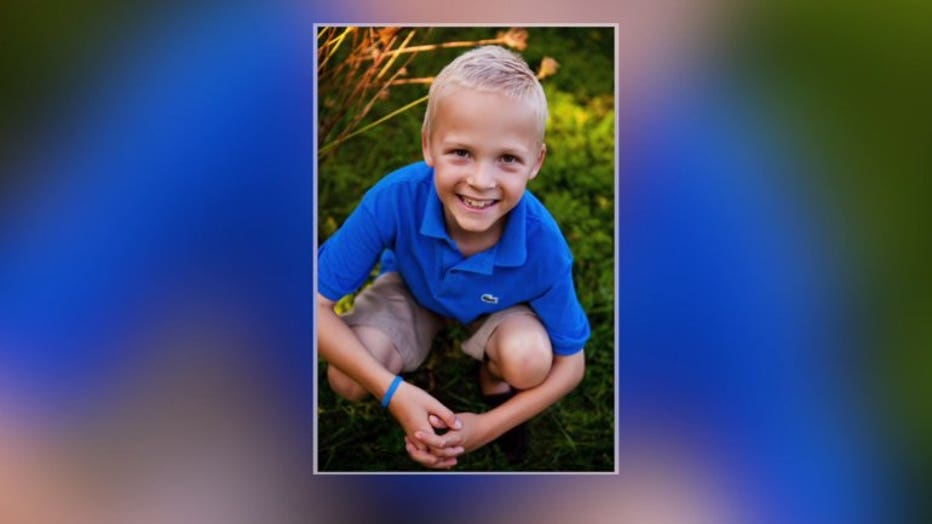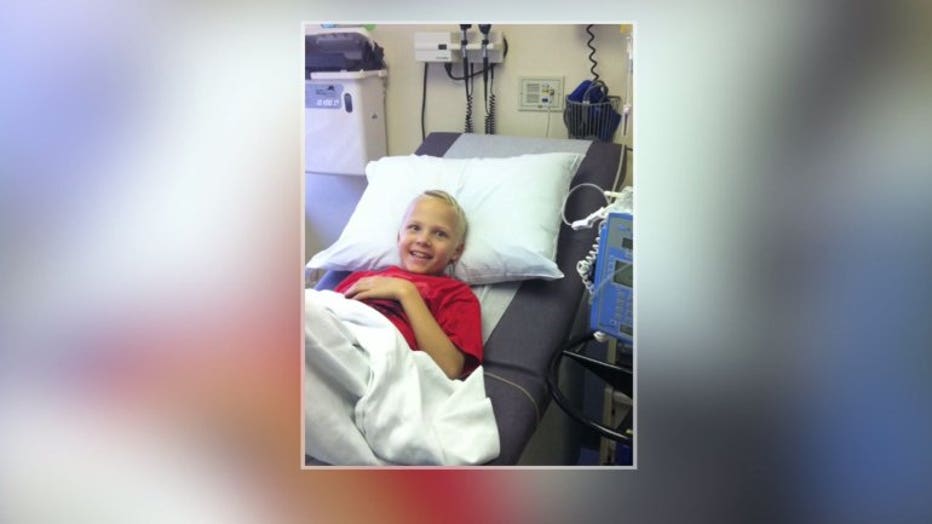 Annie's twin, Jack, was diagnosed with cancer at the age of 4, and his battle to survive became somewhat public due to the support he received from professional sports teams and athletes like the Green Bay Packers quarterback.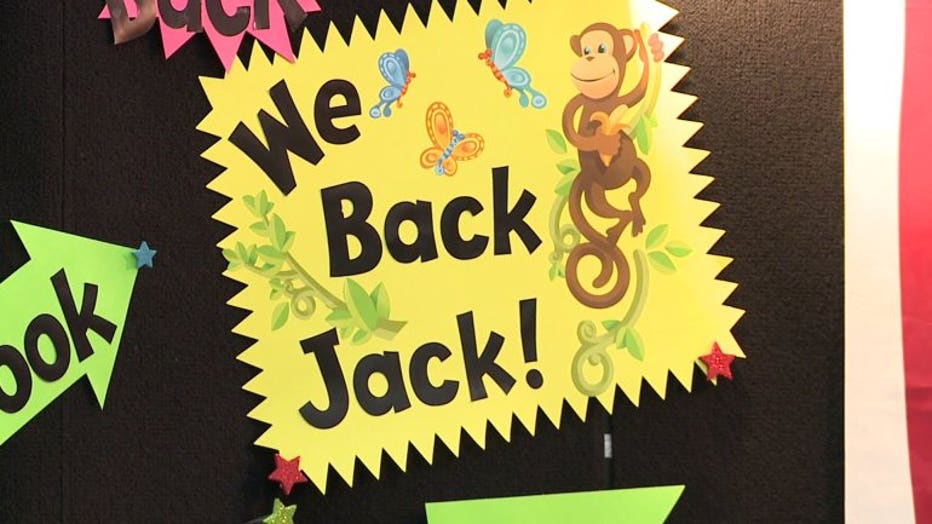 "I remember Aaron Rodgers was really close with my brother. It didn't matter that he was Aaron Rodgers and Jack was just some kid in the hospital. It mattered that they had a connection," said Annie Bartosz.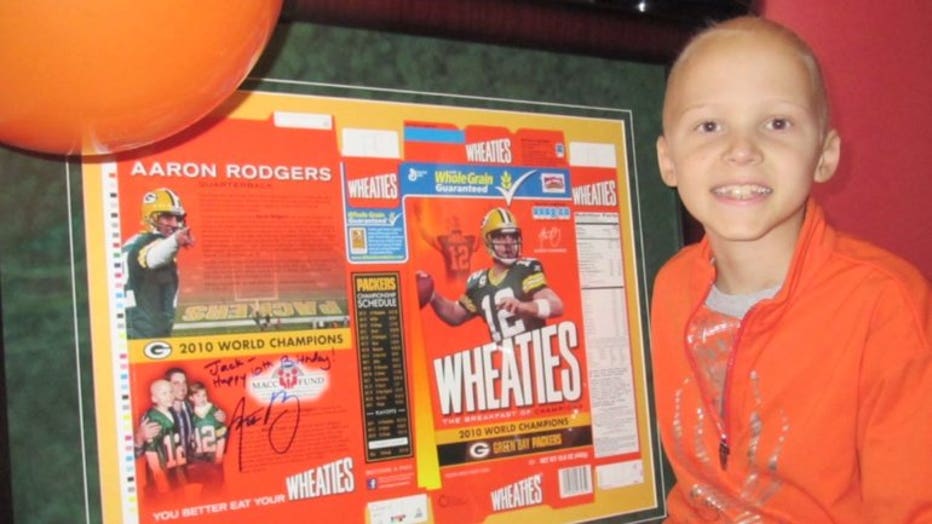 The support buoyed the Bartosz family, but Jack lost his battle in 2012. Adding to the family's pain, Sarah's husband and Annie and Jack's dad, John, also died as a result of previous cancer treatment in 2016.

"I feel anger just because why did I lose two people? I am fortunate enough because I have never not felt loved in my entire life. Even though two people from my family aren't here, I know that their love is with me," said Annie Bartosz.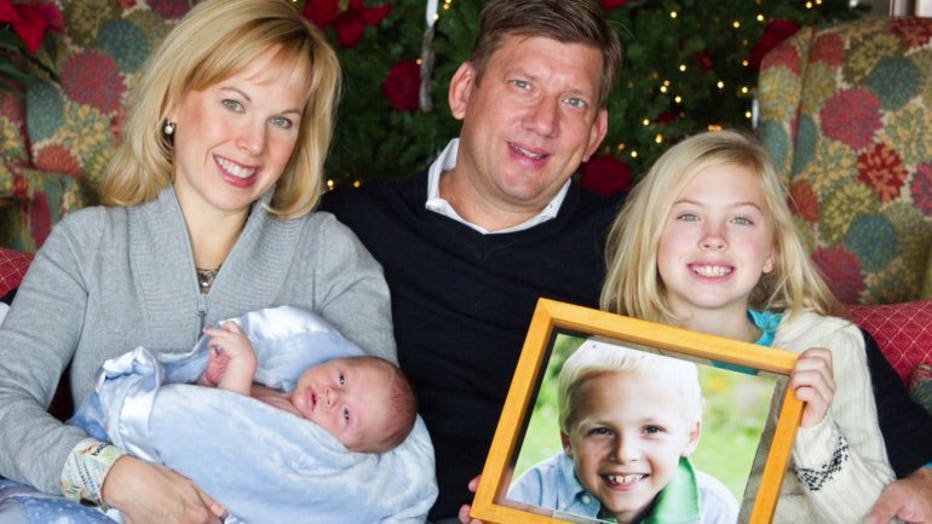 Love is what G9 is all about. Gold is the national color for pediatric cancer and September is the ninth month of the year. It's when Annie's Arrowhead High School field hockey team wears and sells gold T-shirts, and when fans turned gold at a football game.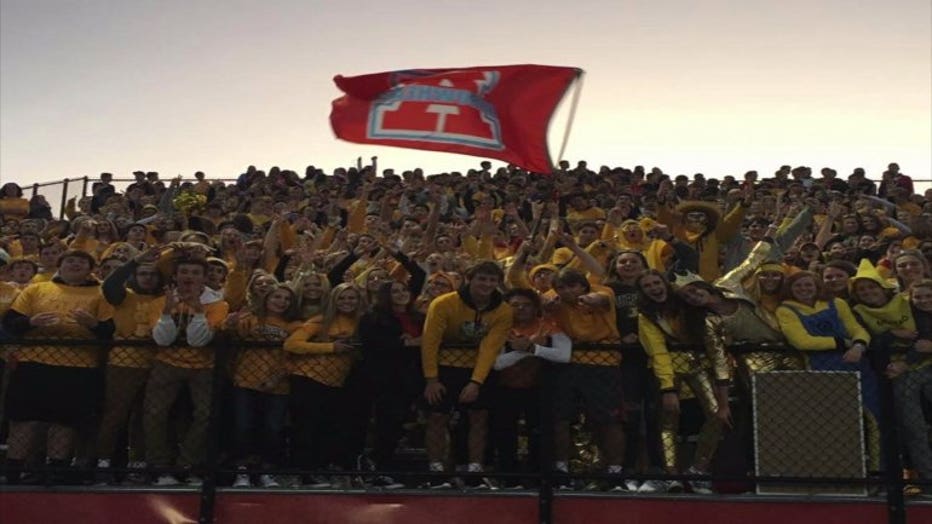 "This year I had one of my friends come up to me and he goes, 'look at all this gold. This is because of you.' It takes the kind of aggression of competition out of it and all you're left with is kids all hoping to find a golden cure," said Annie Bartosz.

"The number of organizations, hospitals, businesses, people that have gotten involved and are utilizing the color and the power of gold, I feel a great sense of pride. This gold umbrella of hope is going to help shelter another family from sorrow," said Sarah Bartosz.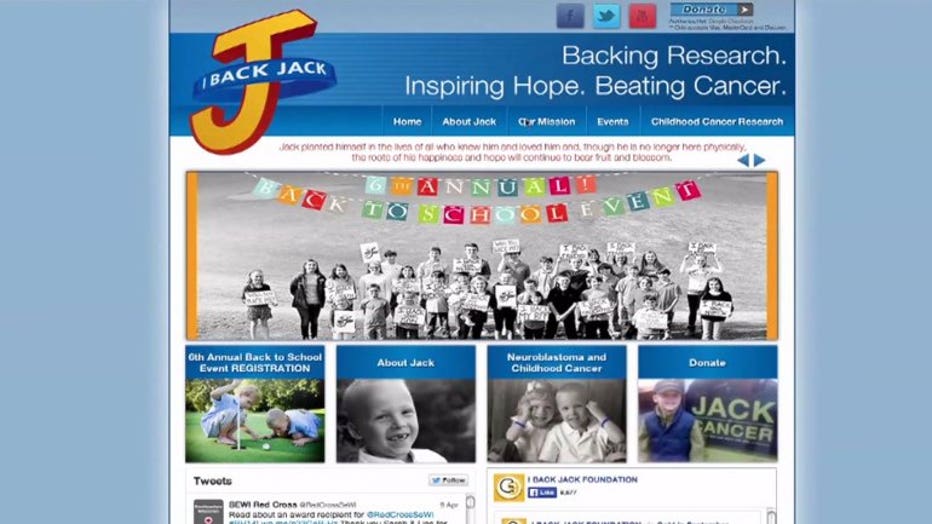 Annie Bartosz has had to miss some action this year because of a concussion, but she was still with her team, right there on the sidelines wearing #4 -- which she calls her lucky number. Her birthday is Oct. 4 -- a birthday she shares with Jack, of course

"I think about my brother a lot because I wish that he was still here, but I know that he'd be proud because we're helping other kids so that they don't have the same result that he did," said Annie Bartosz.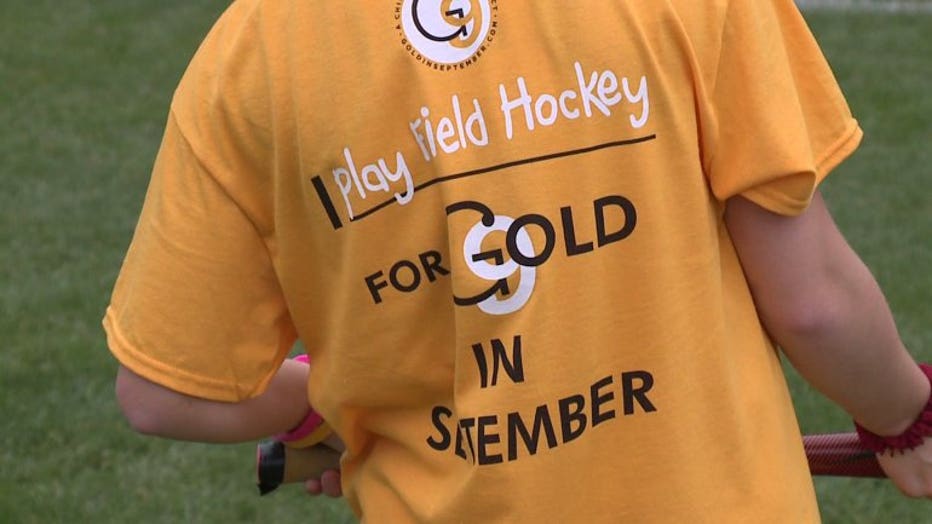 "I know everything she does is because of her own personality and her own drive, but she does all of it with her brother very close in mind and in heart," said Sarah Bartosz.

The fight against childhood cancer has many soldiers.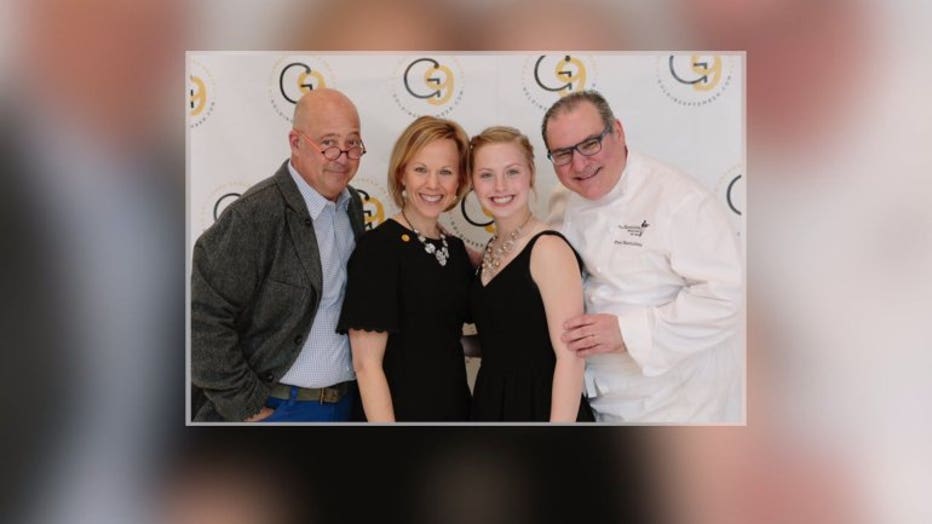 "Movements start when kids see their role models supporting it, so when you have Aaron Rodgers, Blake Martinez, Randall Cobb, the Brewers turning Gold in September, other kids are going to be inspired by that," said Annie Bartosz.

The most personal inspiration is coming from Annie Bartosz herself.

If you would like to learn more information about Gold In September, CLICK HERE.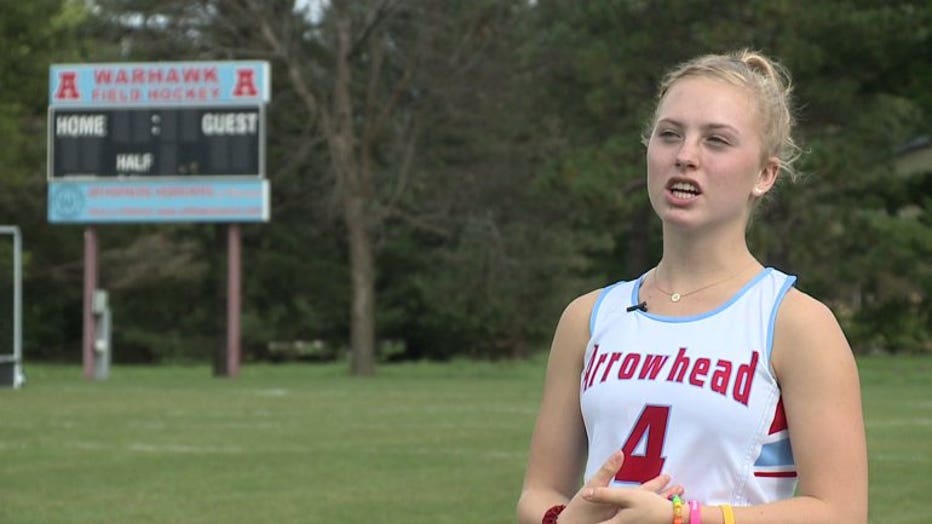 As for Annie Bartosz, she is mulling opportunities to play field hockey in college. She is taking care of the school side of things, as well, carrying a perfect 4.0 grade point average at Arrowhead High School.