Veteran walks 22 miles, representing 22 veterans lost to suicide each day: "I've lost so many to it"


HALES CORNERS -- Members of the military always need our support, but that support can be even more essential when they return home. Daniel Newberry, an Army veteran, on Sunday, August 28th walked 22 miles -- representing the 22 veterans lost to suicide each day.




Newberry on Sunday hit the road with a rucksack on his back.

"The weight on my back kind of represents the burden we all carry once we exit the military service or once we come home from a combat deployment," Newberry said.

Newberry took part in a 22-mile "forced ruck march" to represent the 22 veterans who commit suicide on a daily basis. He pushed through each stride, symbolizing the strength he wants to help others find.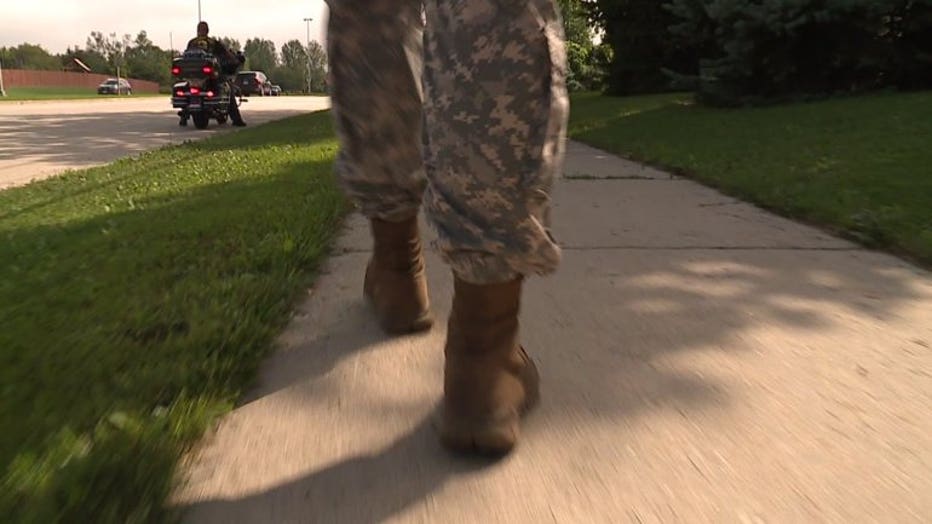 "I've lost so many people to it. If I could have only talked to them. If I could have only told them to keep pushing forward, keep moving forward. That's exactly what this is simulating. Remember those who are lost. Remember those who need help. Trying to motivate others to do the same," Newberry said.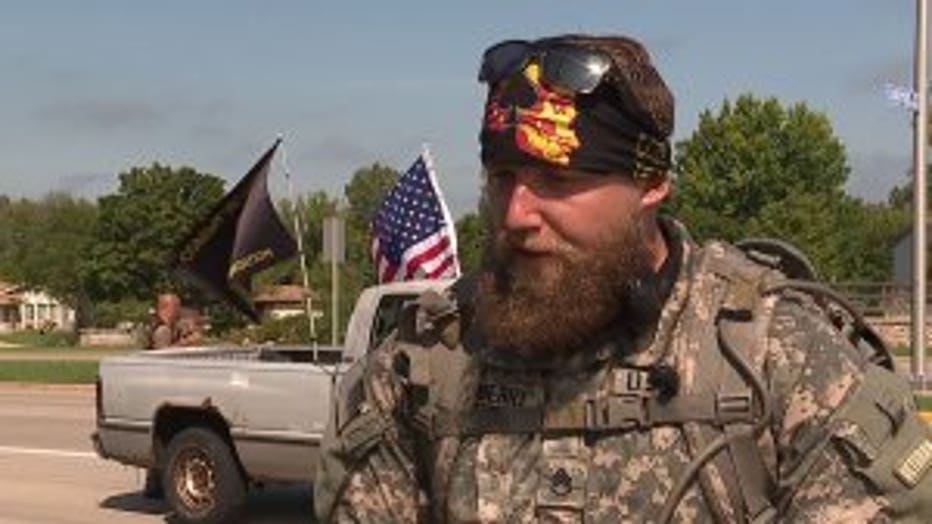 Newberry's voyage served as encouragement for other veterans to find their next steps in life.

"When you are exiting the service, there is not preparation for us to decompress, as much as they try. There is not enough outreach out there," Newberry said.

Newberry on Sunday walked 11 miles from his Hales Corners home to Trackers Pub & Grub in South Milwaukee and back. Trackers Pub is the Combat Veterans Motorcycle Association headquarters -- a place Newberry said he's found a sense of belonging and support.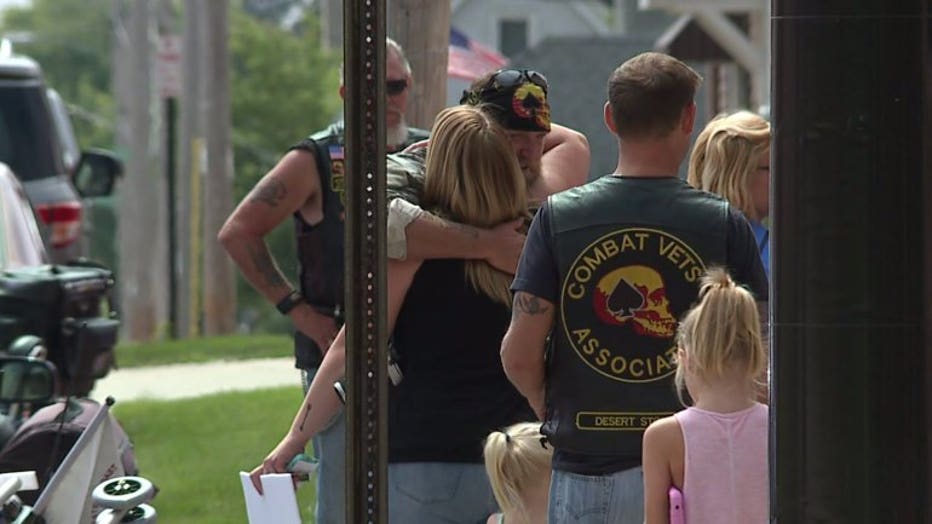 "I had to come to terms with that. I had to develop a way to cope. Surrounding yourself with the right people finding other veterans organizations," Newberry said.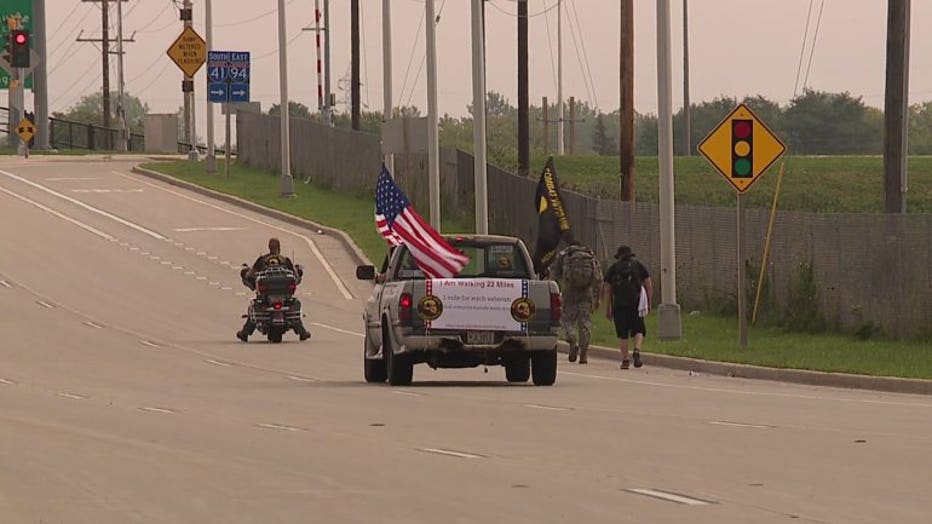 CLICK HERE if you'd like to make a donation to Daniel Newberry's GoFundMe.com account.

CLICK HERE to support the "Brew City Crew" Combat Veterans Motorcycle Association Chapter 45-1.