"That's our ticket!" Longtime lottery player from Delavan, claims $60K Badger 5 jackpot
DELAVAN -- A longtime daily lottery player, Dennis Westgor of Delavan, is the lucky winner of the $67,000 jackpot from the Badger 5 drawing on Monday, October 30th.

FOX6 News reported last week a player matched all five numbers in the drawing -- which were 17, 21, 23, 27 and 30.

According to the Wisconsin Lottery, Westgor's wife mentioned to him there was a winner from Delavan. While his wife read the numbers, he interrupted saying "that's our ticket!"

Westgor usually picks his own numbers, the Wisconsin Lottery says. He plans to put the winnings toward his nest egg and possibly use it for a special occasion.

Westgor purchsed the ticket at the Del-Mart Phillips 66 located at 338 East Walworth Avenue in Delavan.

Congratulations, Dennis!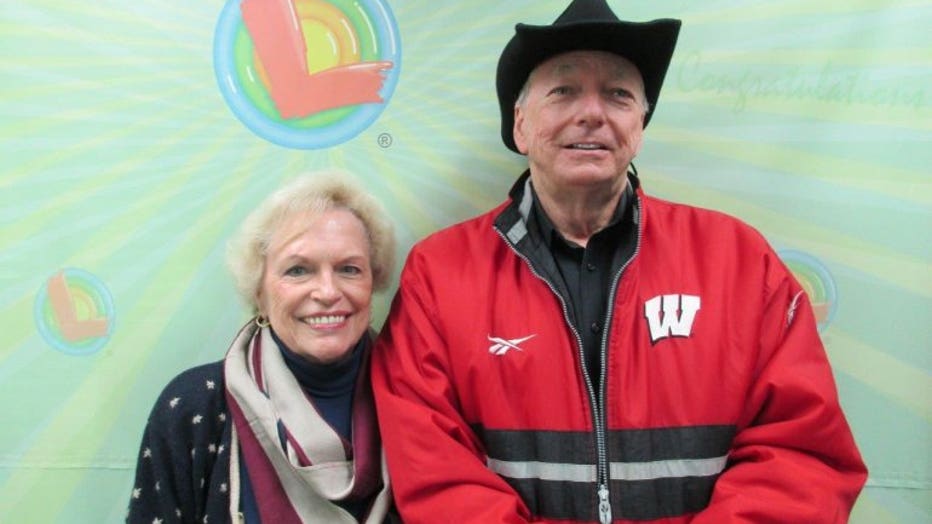 Winners at all prize levels have 180 days from the drawing to claim their prizes by mail or in person at the Lottery's Madison or Milwaukee office.

The Badger 5 jackpot is estimated at $29,000 for tonight's drawing.

How to Play