"People need to be aware:" Milwaukee supervisor sleeps outside to bring awareness to homelessness


MILWAUKEE -- A night outdoors to bring awareness to homelessness. Saturday, October 22nd, community leaders are sleeping outside and bringing resources together to help those in need.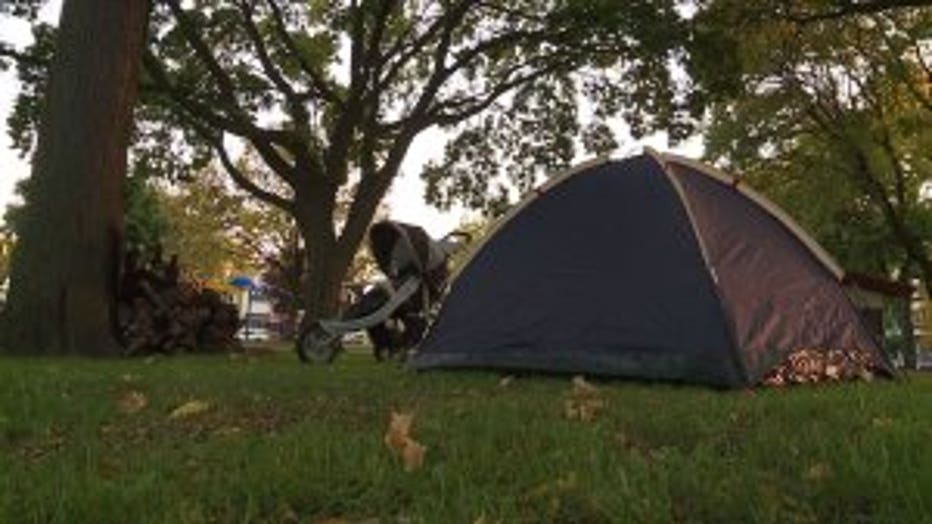 It's called "Sleep Out Saturday," and dozens will fill Clarke Square Park with sleeping bags and tents trying to help those without shelter.

Tables and tents were scattered around Clarke Square Park as the group prepares for a night outside.

"It does get cold out here at night," said Richard Gildemeister, formally homeless.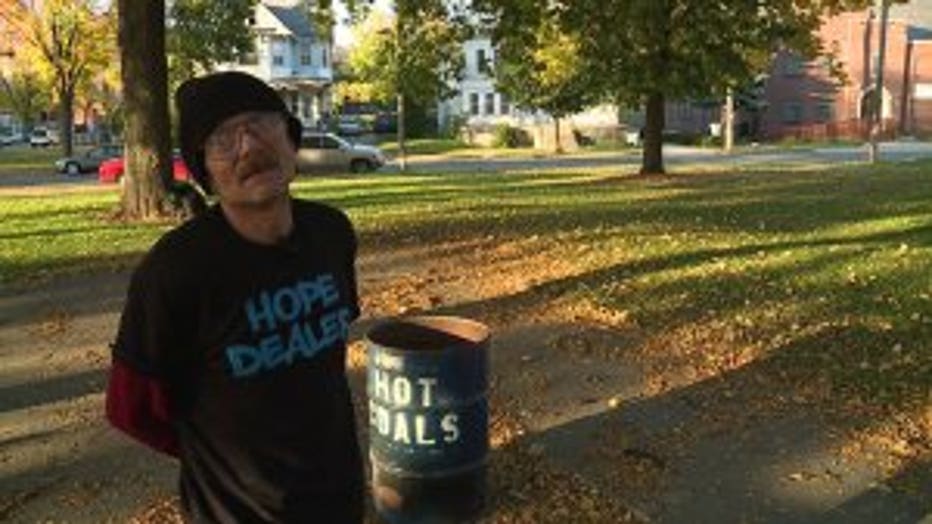 They aren't doing this for fun -- instead, they're shining light on a serious issue.

"People need to be aware of what the people out on the streets do go through," said Gildemeister.

It's a cause important to Richard Gildemeister, because it used to be his reality.

"Up until December 31st of last year, I was living on the streets for three years straight," Gildemeister said.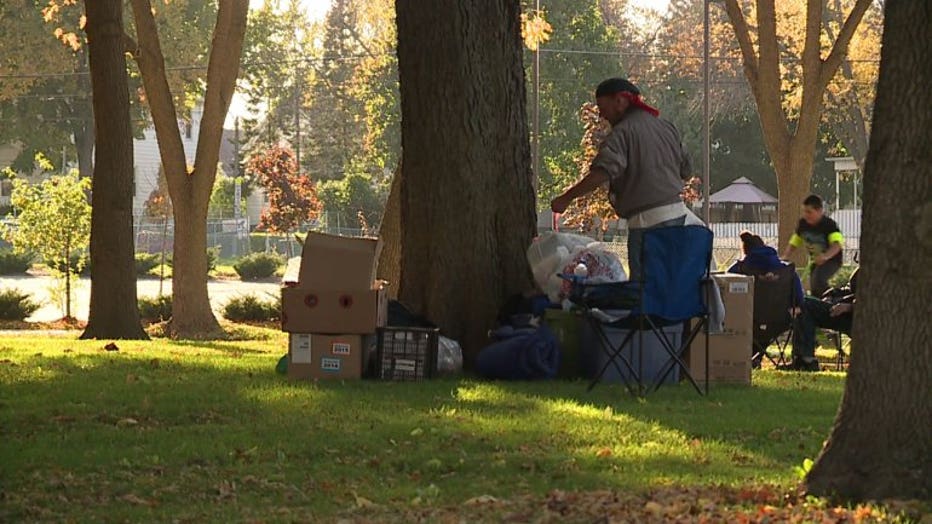 He's joining about a dozen others on "Sleep Out Saturday," an event started by Milwaukee County Supervisor Peggy West.

"Right now, there are approximately 1,200 people on a waiting list for shelter in Milwaukee County," said West.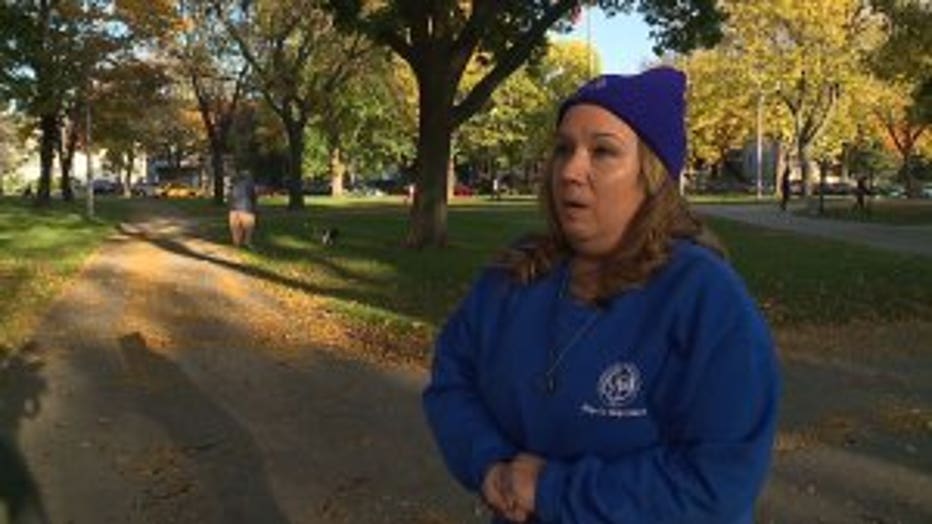 On this night, they hand out warm clothes and blankets while providing a meal and company to those in need.

"It's a matter of human rights. Everyone deserves to be safe and have warmth and have a secure roof over their head," said West.

"One night to sacrifice is really nothing," said Adriana Gonzalez.

Adriana Gonzalez brought her family to the park as a lesson in compassion.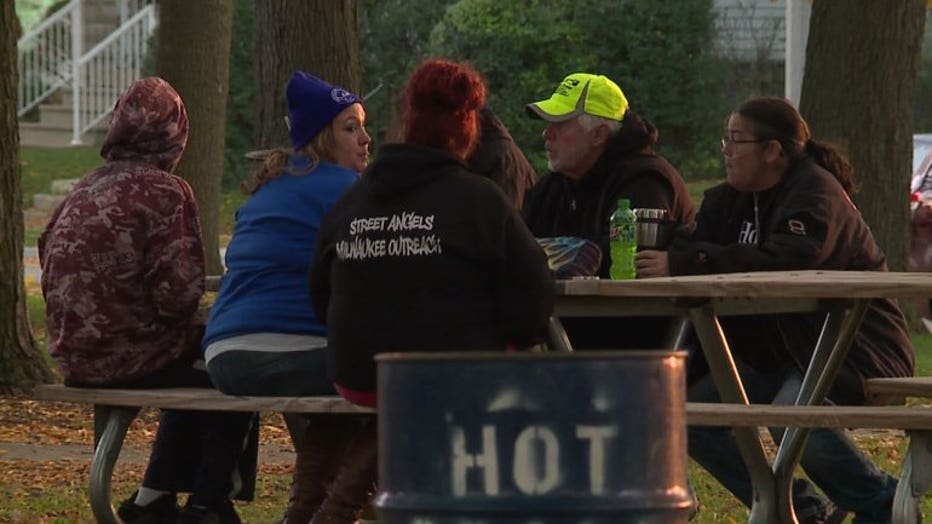 "I want them to see reality and for them to be more grateful of what they have," said Gonzalez.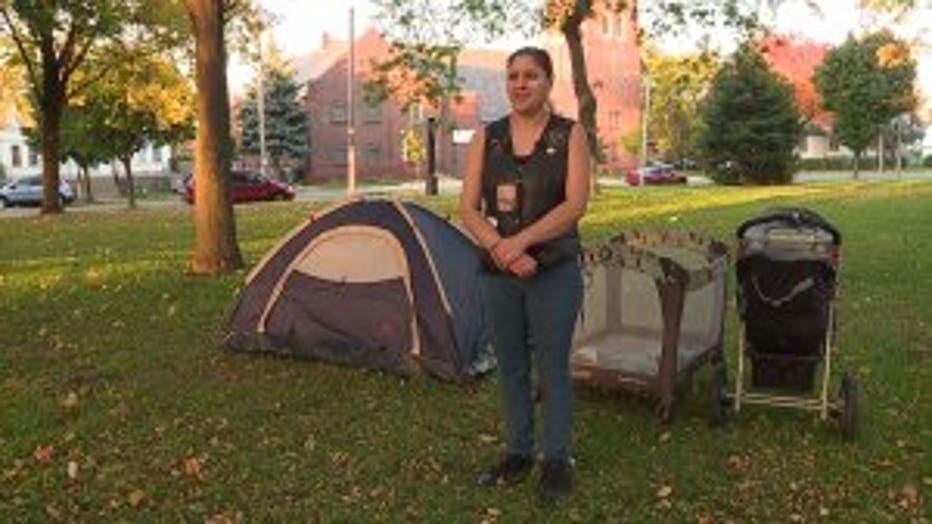 It is just one night but people want to make a lasting impression.

"How you care for those people who can't care for themselves speaks a lot about us as a community," said West.

If you weren't able to donate items like clothing, blankets and hygiene products, you can still drop them off at the following locations:

Hope House
209 W Orchard St, Milwaukee, WI 53204
Open 24 hours a day

AFSCME, District Council 32
3427 W St Paul Ave, Milwaukee, WI 53208
Open Monday through Friday 8:00 a.m. - 5:00 p.m.