Oklahoma flood dogs make journey to Wisconsin, now looking for forever homes


MILWAUKEE -- During natural disasters, people are the first ones to be rescued and cared for and often the pets are an after thought. Saturday, June 20th dozens of dogs from flooded Oklahoma were given a second chance as they find new homes in Wisconsin.

After a some 900-mile journey, the highly anticipated van arrived.

The van is from a rescue organization in Oklahoma and brought some special cargo.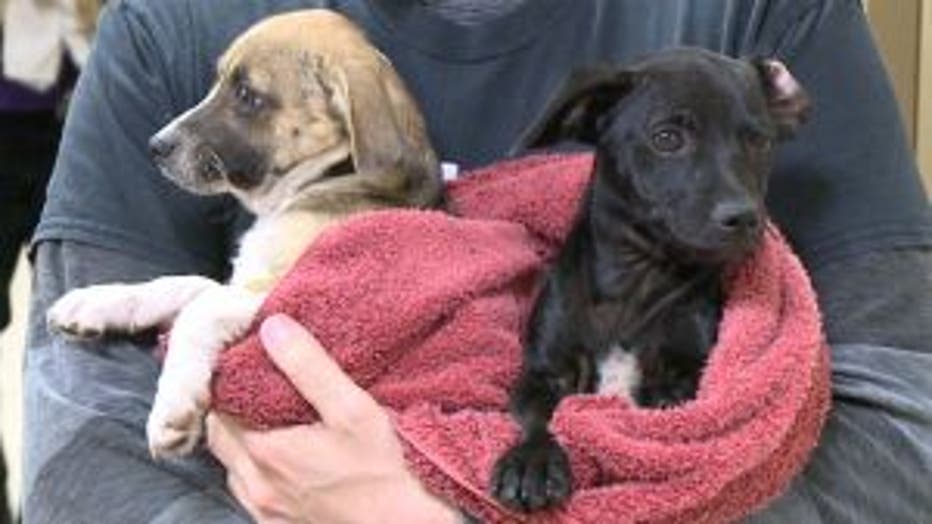 Sugar Bear is a 5-year-old Labrador mix. Her owner died from a heart attack making her an orphan. And then there's Lucie and her brother, Rickie -- both were found with two other siblings alone in an abandoned house.

All of these dogs were left helpless after the severe storms and floods in Oklahoma.

"The animals are definitely at high risk and they depend on us to help them," said Angela Speed, Vice President of Communication at the Wisconsin Humane Society.

Save Our Strays collected the dogs from the devastated areas, but their shelters are overflowing so they turned to the Humane Society for help.

"These are not lost dogs that people in Oklahoma are looking for. They are only sending animals whom they know were either surrendered or had already been on their whole stray hold, so there are not owners looking for them," said Speed.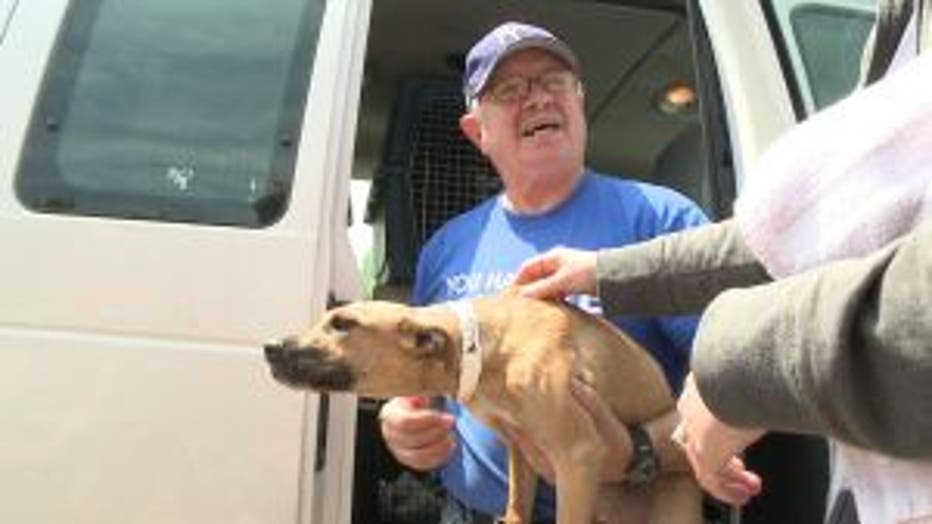 There are 23 dogs that came to the Wisconsin Humane Society on Saturday, they range in ages from 5 months all the way up to 5 years.

"We provide them homes. And that is a feeling and mission that I just love to do," said Dan Lipski, Wisconsin Humane Society volunteer.

For the rest, it is their temporary home. Each dog was weighed, given new collars, vaccinations and a second chance for a forever home.

Over the weekend, each dog will receive a full medical exam and baths. Some will be available for adoption as soon as Tuesday, June 23rd.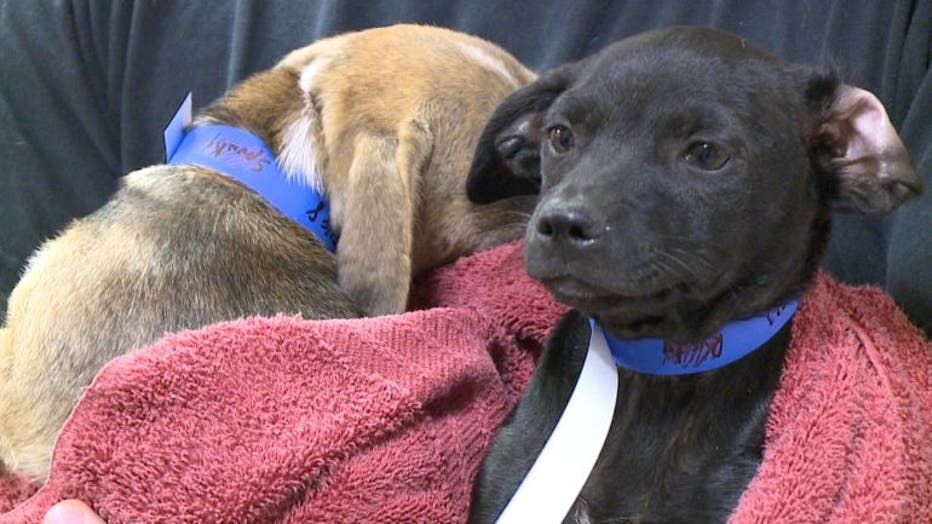 If you'd like to help, the Wisconsin Humane Society is asking for treats and toy donations as well as foster parents.

For more information on the Wisconsin Humane Society and how to donate, CLICK HERE.