'Incredibly difficult week:' Molson Coors releases statement on resuming operations at brewery


MILWAUKEE -- Molson Coors on Thursday morning, March 5 released a statement about resuming operations at its brewery. This,  one week and one day after an employee gunned down five of his co-workers -- Dale Hudson, Gene Levshetz, Jesus Valle, Jr., Dana Walk, and Trevor Wetselaar -- before he died by suicide.

Employees were given the option to return to work on Monday if they were ready.

Adam Collins, chief communications and corporate affairs officer for Molson Coors, said overnight Wednesday into Thursday, they turned back on the lines for the first time in a week -- and stated that the restart of operations was going to be intentionally slow.

"We've had, over the last few days, grief counselors, trauma experts, and additional resources for employees, but also for their families, as well," said Collins. "The emotional toll that people feel after what happened last week still weighs heavy."

Collins also stated that resources would remain available for employees until no longer needed.

Pastor Alexis Twito, one of many grief counselors on-site said while employees had reached out for help, you can play an important part in the ongoing recovery process.

"Getting back to routines is really a helpful thing for many people," said Twito. "Sometimes we are worried we won't say the right thing, but just to be present, and just to listen, and let them know we are safe with them is the best gift we can give someone."

Molson Coors' officials said part of the healing involves mending racial divides.

On Wednesday, Milwaukee police issued this statement regarding speculation racism played into the shooting:

"The Milwaukee Police Department is aware of various claims regarding the motive of the suspect involved in the recent Molson Coors shooting incident on February 26, 2020. Various sources have reported that the suspect's actions were racially motivated and that he was directly impacted by racism while working for the company."

"Milwaukee Police detectives have interviewed several witnesses regarding the suspect's actions and statements leading up to the incident. As a result of the preliminary investigation, neither race nor racism has been identified as a factor in this incident. This investigation remains ongoing.

Based upon the preliminary investigation, the Milwaukee Police Department is not aware of any of the victims targeted in the mass shooting being involved in any inappropriate or racist behavior toward the suspect. Therefore, the narrative of retaliation being the suspect's motive has not been substantiated."

"Additional information regarding this incident will be available once the investigation concludes. Until then, it is imperative to wait for the facts of the investigation to be released rather than speculating and generating a false narrative that could negatively impact the lives of the family members of the victims and of the suspect, as well as the employees of Molson Coors."

"We continue to send our prayers to all of the families involved in this tragic incident as they grieve their loved ones."


Molson Coors released the following statement Thursday morning about resuming operations at its brewery:

"It's been an incredibly difficult week for employees across our company. Earlier this week we began the healing process and last 't we resumed operations in our brewery as we begin to slowly ramp production over the next couple of days. Even with that work beginning, our top priority remains supporting our colleagues and ensuring they have the on-site resources they need to cope with last week's tragic events." – Adam Collins, chief communications and corporate affairs officer for Molson Coors.
About the victims


Dale Hudson left behind a wife. He was a 2001 graduate of MATC -- and a long-time member of IBEW 494.

Gene Levshetz was a beloved husband, father, and grandfather. According to his obituary, Levshetz was a kind, caring, and giving person who always put his family's needs before his own. The Levshetz family issued the following statement:




"The Levshetz family is devastated by the loss of their deeply loved husband, father, grandfather, brother, and uncle.  We appreciate the outpouring of support from friends and family and respectfully ask for privacy as we try to come to terms with this unimaginable loss."




Jesus Valle leaves behind a wife, two young children, and many family members. FOX6 News spoke with Valle's cousin who shared some of his favorite memories -- and a message to the community.

Dana Walk was also a loving husband and father of three. His union described Walk as an avid fisherman and a devout journeyman.

Trevor Wetselaar was a loving husband, decorated Navy veteran, and a graduate of the University of Wisconsin-Madison.

Help for the victims' families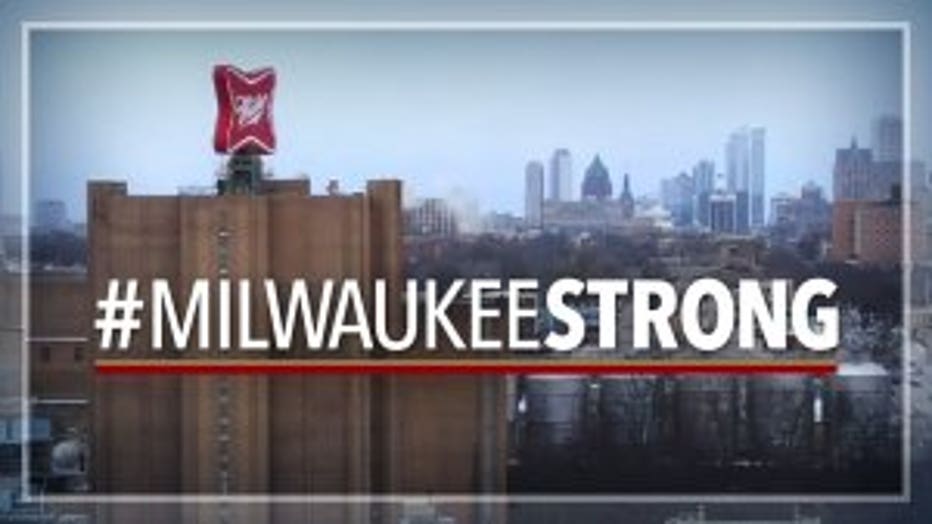 Molson Coors established a GoFundMe dedicated to the family members of those lost in Wednesday's tragedy, donating $500,000 to victims' families. That puts the Miller Valley Survivors Fund halfway to its goal of $1,000,000.

If you are interested in donating to the Miller Valley Survivors Fund, CLICK HERE.

Resources and support