Gov. Evers announces construction of alternative care facility at State Fair Park


WEST ALLIS -- Gov. Tony Evers on Thursday, April 9 announced that the Army Corp of Engineers has officially been engaged by his administration and has already begun mobilizing at the Exposition Center at Wisconsin State Fair Park to begin the development of an alternative care facility amid the coronavirus pandemic.

The facility will be built with $10 million awarded by the federal government.

"It is critical for us to hope for the best, but be prepared for whatever may come," said Dr. Ben Weston with the Milwaukee County Office of Emergency Management.

A news release from the governor's office Thursday said the Army Corp of Engineers has partnered with states throughout the country to build ACFs to support existing, local medical infrastructures in response to the spread of COVID-19. The Expo Center will be turned into a field hospital, filled with what officials described as cubicles with hospital beds as officials prepare for the possibility of hospitals reaching capacity by the end of April.

Weston said the hospital system in the region has increased its number of beds from 2,400 to nearly 3,600 and has nearly doubled the number of ICU beds -- with 500 ventilators on hand.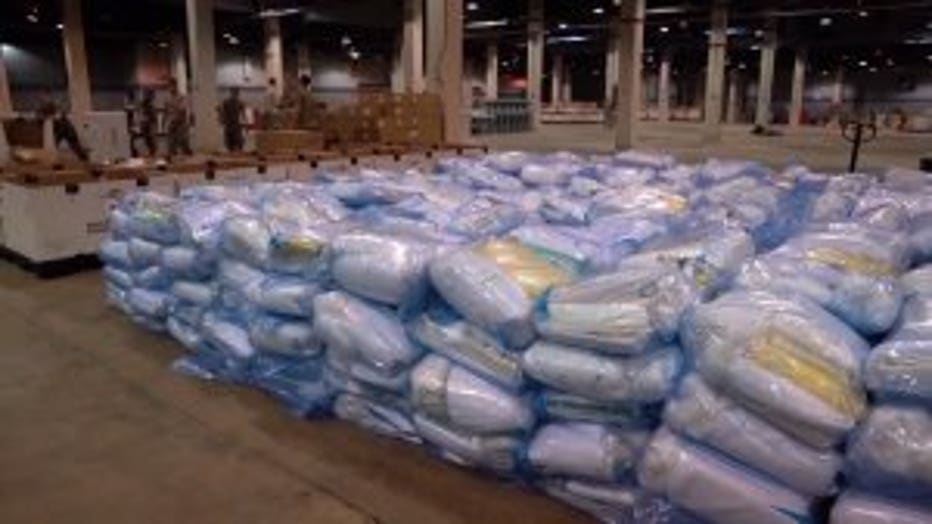 "We are extremely appreciative of FEMA and the Army Corp of Engineers for their responsiveness as we continue to see an increase in the number of individuals testing positive for COVID-19 in Wisconsin," said Gov. Evers in the release. "This alternative care facility will be a critical addition to the southeastern region of our state and will be essential to continuing to ensure our health care systems are not overwhelmed."

To construct the facility, the Army Corp of Engineers signed a contract with Gilbane in Milwaukee. The release said a number of local subcontractors also signed-on to assist in constructing the ACF at Wisconsin State Fair Park, including: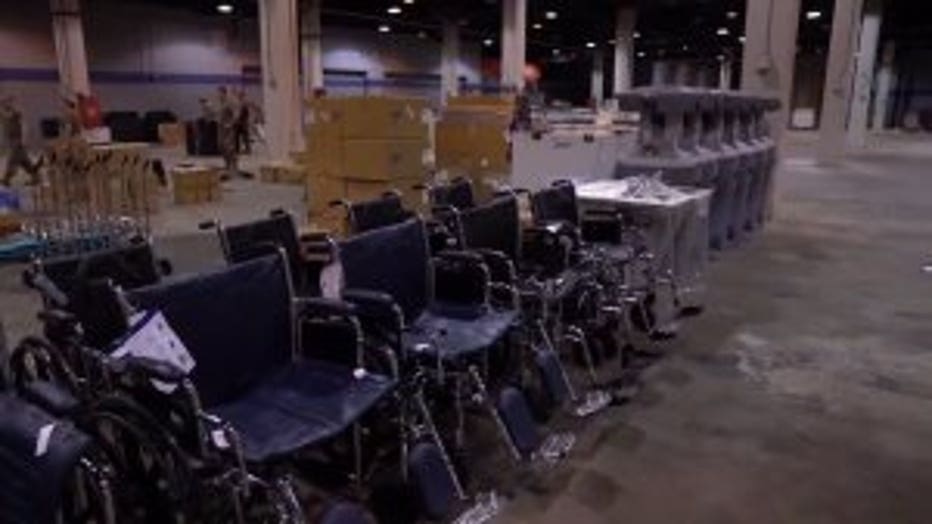 "I want to also share my sincere gratitude to the Wisconsin State Fair Park leadership, including CEO Kathleen O'Leary and Chairman John Yingling," said Gov. Evers in the release. "Their willingness to open their doors to support the region's residents during what may be these folks' darkest hours, is exactly the kind of servant leadership that illustrates how Wisconsin's best are stepping up and in to respond to COVID-19."

Construction is set to wrap up by April 24.

The governor's release reiterated the steps everyone should be taking to help prevent the spread of COVID-19: