"Frost bite and hypothermia can occur:" Days of bitter cold ahead for Midwest, Northeast


MILWAUKEE — A white Christmas for much of the Northeast and Midwest has given way to bitter cold until the New Year.

Residents should expect colder-than-normal temperatures for the rest of the week, according to Chicago-area National Weather Service meteorologist Amy Seeley. Temperatures hovered around zero degrees in Chicago on Tuesday.

Here are some wind chill safety tips.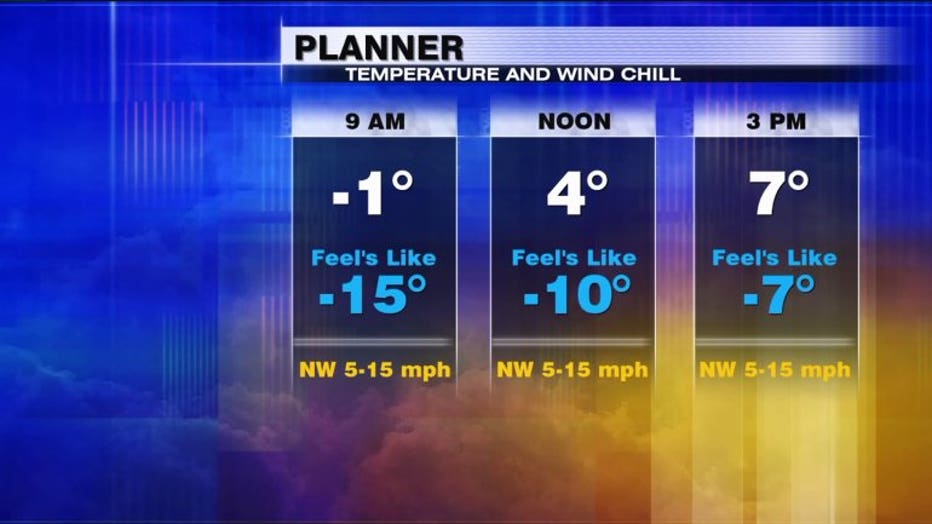 A Christmas storm also dumped a record amount of snow on the Erie, Pennsylvania, area. And the National Weather Service said at least an additional 5 to 10 inches were expected through Wednesday. The storm brought 34 inches of snow on Christmas Day, an all-time daily snowfall record for Erie. Another 24.5 inches fell by Tuesday night, bringing the total since Dec. 23 to more than 62.9 inches.

The city issued a snow emergency, citing "dangerous and impassable" roads.

Forecasters warn of sub-zero frigid arctic air and dangerously cold wind chills in much of the US.

Wind chill advisories or warnings are in effect for all of North Dakota and Wisconsin, as well as swaths of South Dakota, Minnesota, Iowa, Michigan and Indiana.

According to the National Weather Service, a Wind Chill Advisory means that cold air and the wind will combine to create low wind chills. Frost bite and hypothermia can occur if precautions are not taken. Make sure you wear a hat and gloves.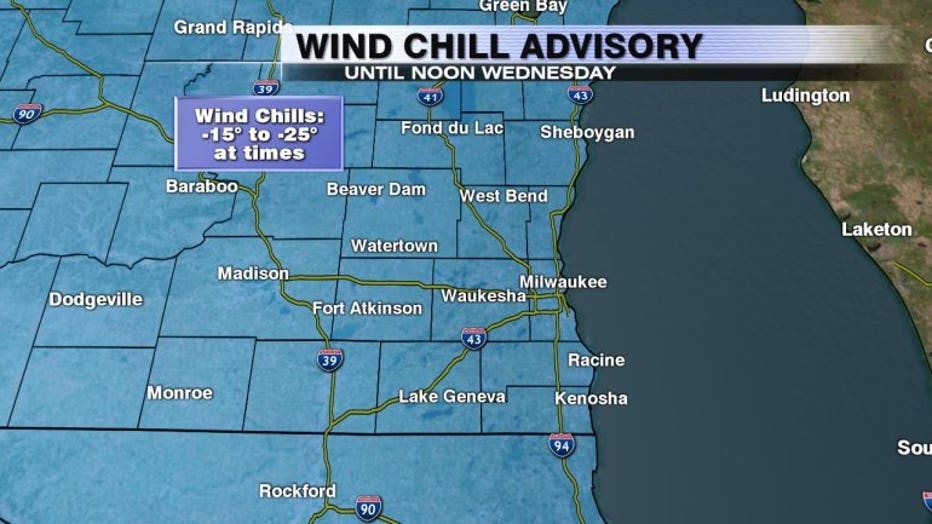 Wind chill advisories were also in effect for parts of Maine, Vermont, New Hampshire and New York. Meteorologists warn frostbite is possible with as little as 30 minutes of exposure.

If you need somewhere warm to stay, call 211. That service will help place you or a family member with other emergency shelters available: Cathedral Center, Guest House of Milwaukee, Hope House of Milwaukee, Salvation Army Emergency Lodge, and others.

Again it is important to note, these shelters require a 211 referral.