'Drug dealing, gun running:' Tobacco store at 27th and Kilbourn comes down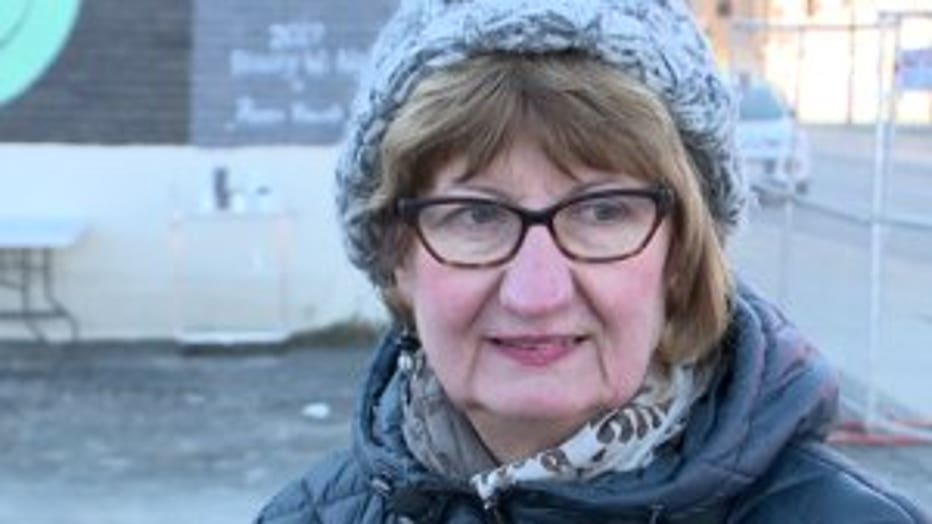 MILWAUKEE -- A store on Milwaukee's near west side was coming down Wednesday, Nov. 14 to make way for Milwaukee's future generation -- a demolition decades in the making.

For more than a decade, Pat Mueller has been looking for a sign that her near west side neighborhood can make a comeback from crime.

"It's not attractive. It's not causing anyone to want to be here," said Mueller.

On Wednesday, Mueller found what she was looking for at the corner for 27th and Kilbourn.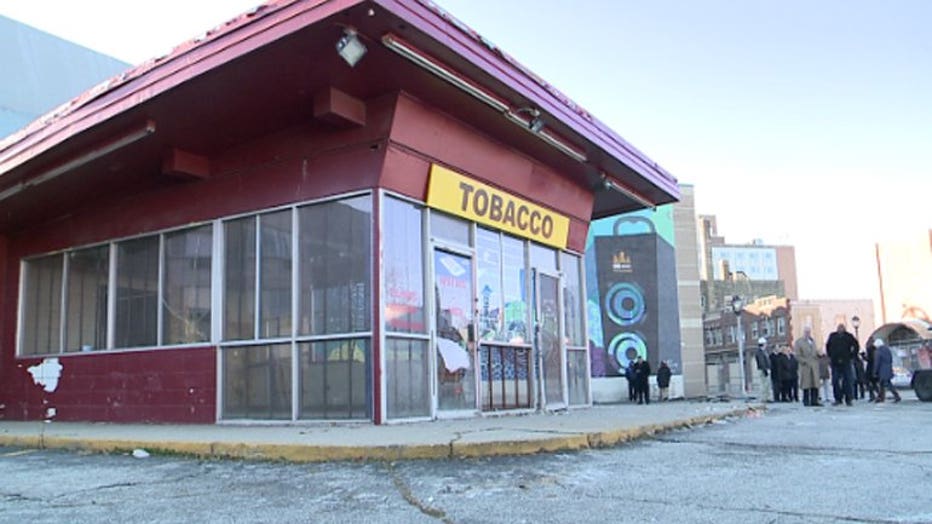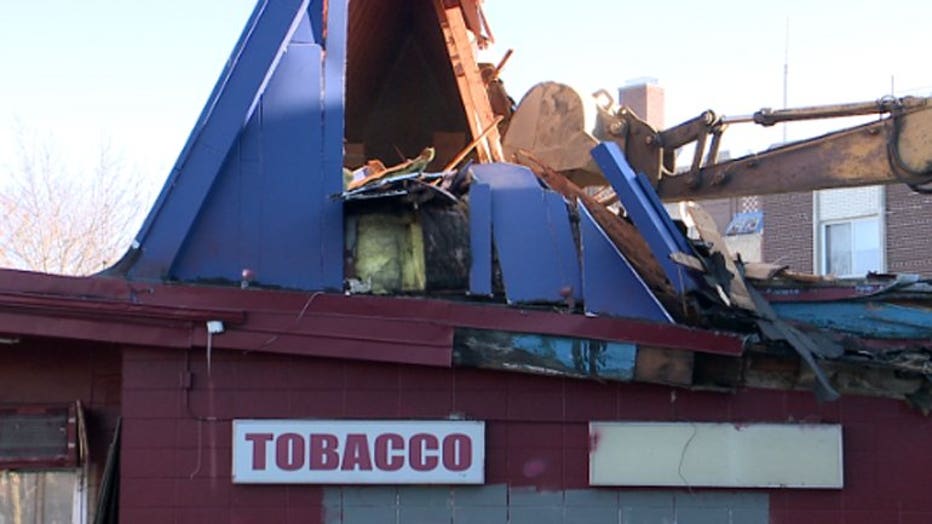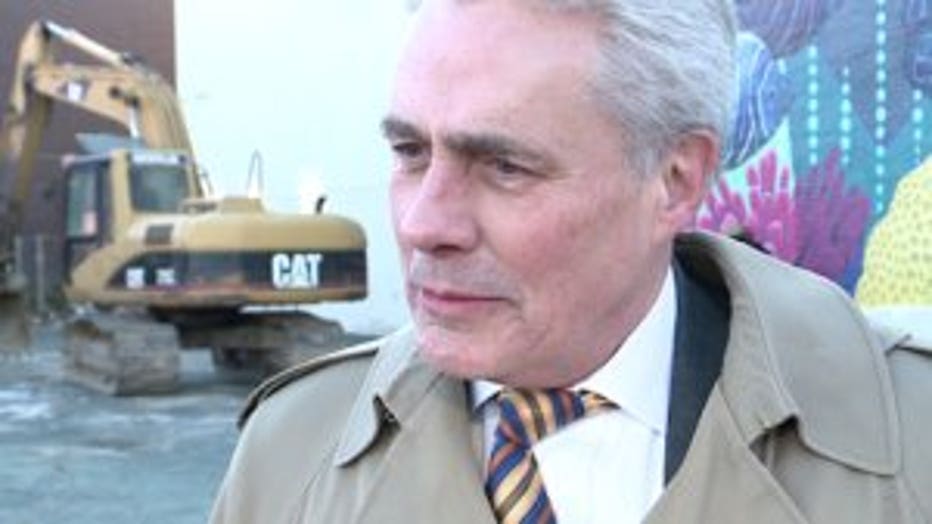 "I'm excited the City of Milwaukee has the ability to shut down places that are running bad businesses, that aren't helping the community and causing crime," said Mueller.

It took Alderman Robert Bauman more than 20 years to build his case against the old tobacco shop, and four more for the city to win its legal battle -- declaring the property a nuisance -- forcing the owner to close up shop and sell.

"Drug dealing, gun running, prostitution activity, loitering, homicides, shootings," said Alderman Bauman.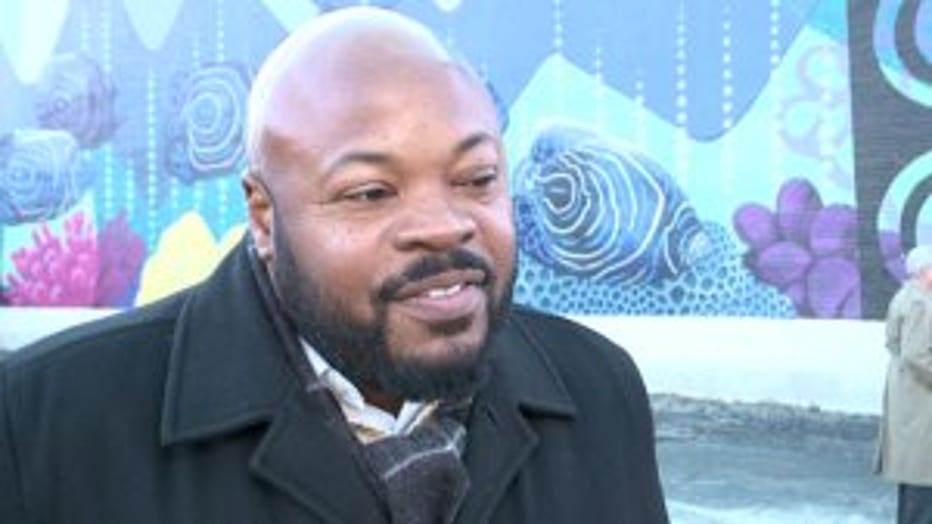 "This is one of the many signs of the positive direction the near west side and City of Milwaukee are going in," said Keith Stanley, executive director of the Near West Side Partners.

In its place -- a temporary parking lot for Penfield Children's Center, along with a safe space for kids to play and room for the center to grow.

"We didn't need this type of property next to us. We are excited to be able to expand in this neighborhood and to stay in this neighborhood," said Christine Holmes, president and CEO of Penfield Children's Center.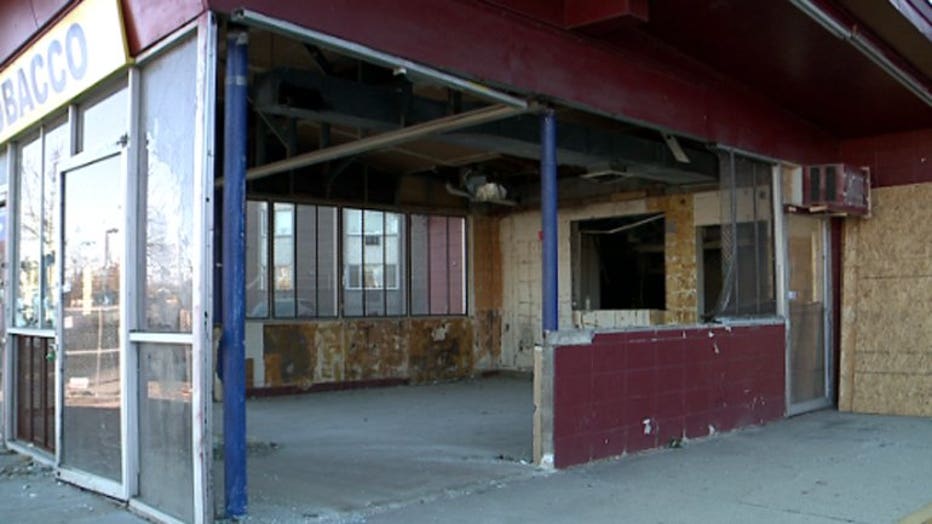 The crew working on the demolition said the goal was to complete demo by Thursday, Nov. 15. Some of the building will be recycled.