'A dull cough, head cold:' HOC inmate believes he has COVID-19 as confirmed cases grow to 105


FRANKLIN -- FOX6 News on Thursday, April 23 learned of another spike in the number of positive cases of COVID-19 at the Milwaukee County House of Correction in Franklin, with a total of 105 confirmed cases of the coronavirus, and 59 tests pending.

"It's hard to be six feet away from someone when the next bunk is only two feet away from you," said Lamont Horne, HOC inmate.

Horne told FOX6 Thursday he believes he has coronavirus -- awaiting test results with inmates being shuffled from room to room to try to contain the spread.

"I feel like I have a cold," said Horne. "It's more like a dull cough, head cold."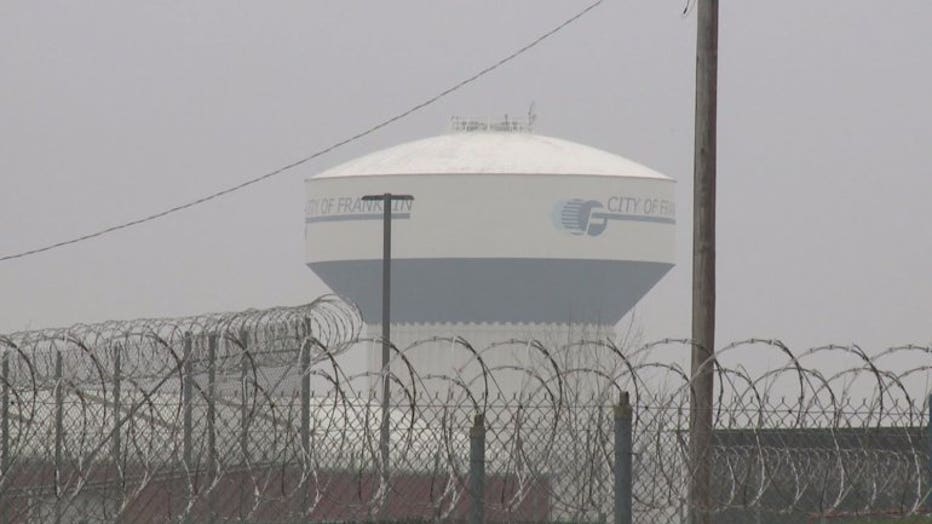 Five staff members also tested positive. Several more were self-quarantining at home, with Milwaukee County recruiting new workers -- a sign advertising the openings along I-94.

An online dashboard tracking COVID-19 cases among people in Milwaukee County care showed 22 inmates at the HOC tested negative, while 10 had recovered as of Thursday.

"There's a lot of desperation and a lot of fear," Horne said. "I'm in a new dorm now. In my old dorm, I'd say there was about 60 people, and at least 13 to 15 people that I've seen leave that was sick. People are scared."

We're told staff members and inmates are wearing masks. Superintendent Michael Hafemann said sanitation of dorms and common areas is being done three times more than usual. Inmates said they want to see more done to keep them safe.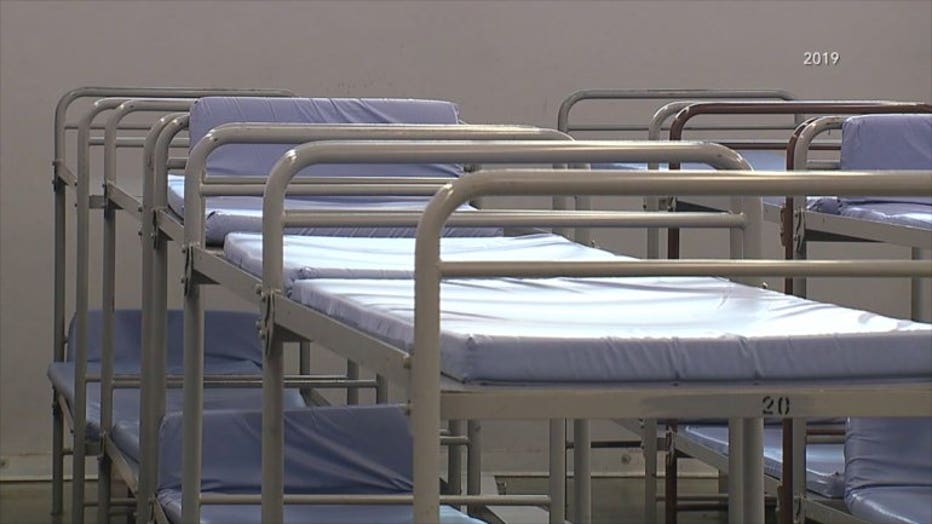 "I would like for them to provide us with hand sanitizer and more strong cleaning products," Horne said. "Gloves that could be given to us, and for them to be more informative, and letting us know what's going on."

FOX6 News spoke with another woman on the phone Thursday who said her 24-year-old brother, an inmate at the HOC, tested positive and was being given Tylenol and Gatorade.

Superintendent Hafemann spoke during a Thursday afternoon briefing by Milwaukee County officials, and said every inmate in the HOC dorm has access to hand sanitizer and anti-bacterial soap. He said they do not provide gloves to the inmates, but do provide surgical face masks that the inmates are instructed to wear, and those masks are reissued every six days.

He stressed Thursday that "no inmate has died to-date" from COVID-19, thought he said one inmate passed away at Columbia St. Mary's Hospital on March 15 as a result of complications due to lifelong alcohol use. That inmate came into custody on Feb. 14, and was transferred to the electronic monitoring program on Feb. 18, Hafemann said, noting that the inmate was in Huber and never placed in the area where inmates have tested positive. This inmate was not tested for COVID-19 while in HOC custody, Hafemann said, because there were no inmates or staffers with symptoms at the time.