Homestead HS celebrates 12 student-athletes who will compete in college
MEQUON -- Homestead High School in Mequon had 12 student-athletes take part in a signing ceremony acknowledging where they will be playing in college. 6 of those will be playing football.

Jack Rapal and Eric Zoeller have decided to play at UW Stevens Point. David Schoessow is going to Concordia to play. Sam Tucker will be playing for Rose Hulman. Jacob Miller is heading to Carthage. Michael Fehrenbach will compete in football at UW-La Crosse. Three baseball players have decided where they will be playing in college. Joe Pannella will be a Warhawk, playing for UW Whitewater. Austin Jeffery will stay in Mequon to play for Concordia. Dylan Moser will play for MATC. Anne Schlageter will be playing golf for Missouri Valley College.

In soccer, Katie Wegmann is heading to Southeast Missouri State to play. Jenna Dorf will be playing for UW Whitewater.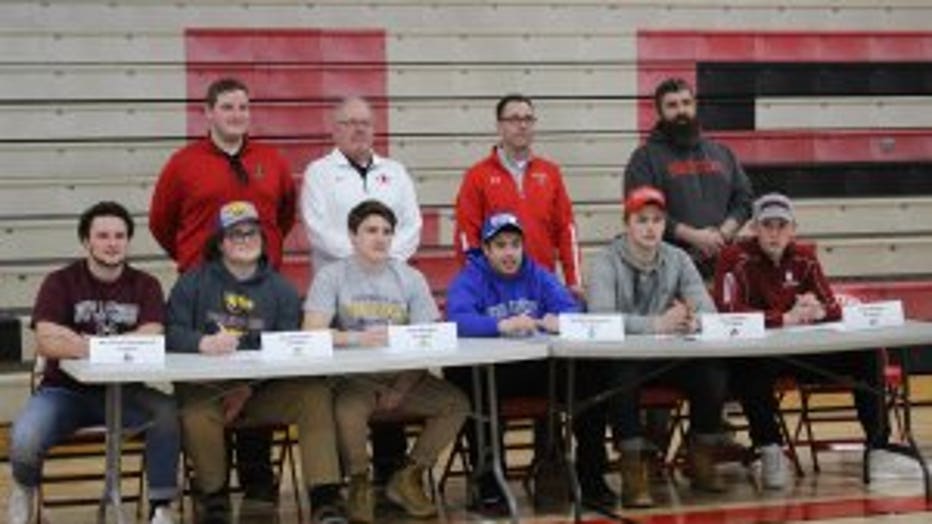 Michael Fehrenbach, Jack Rapal, Eric Zoeller, David Schoessow, Jacob Miller, Sam Tucker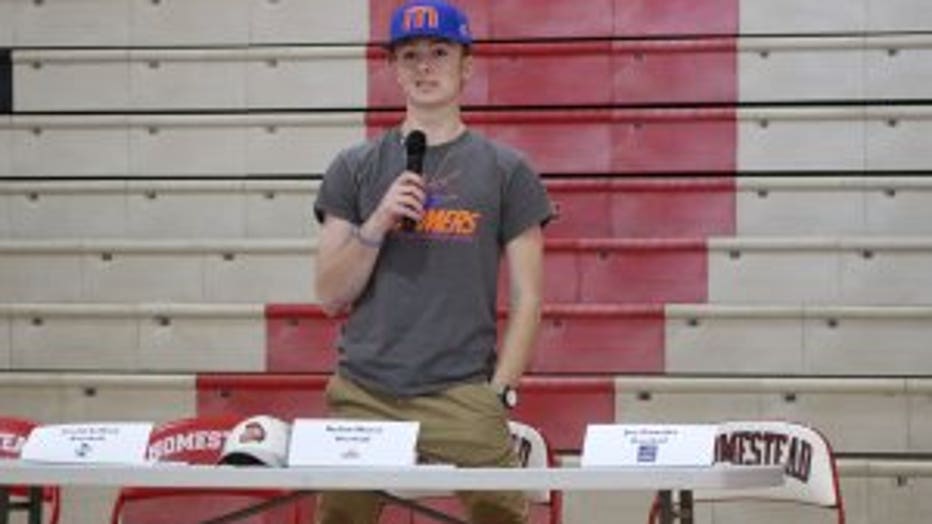 Dylan Moser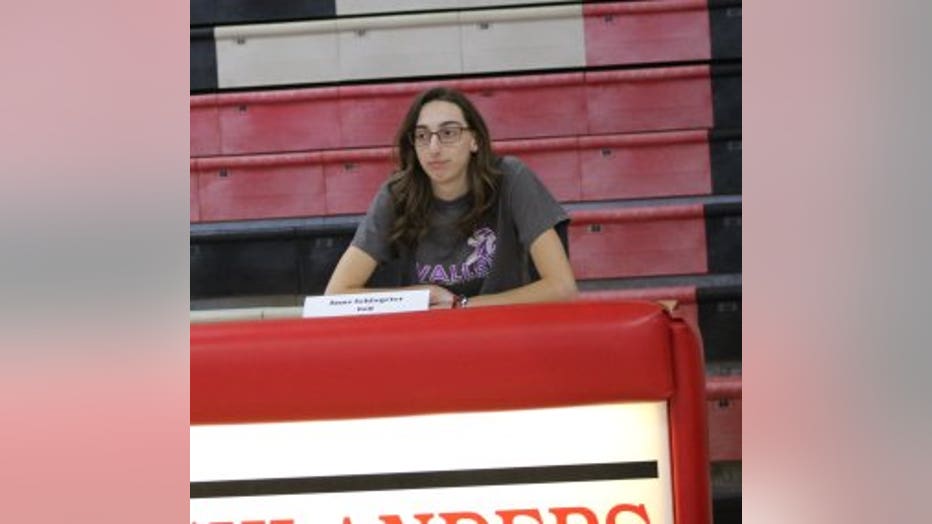 Anne Schlageter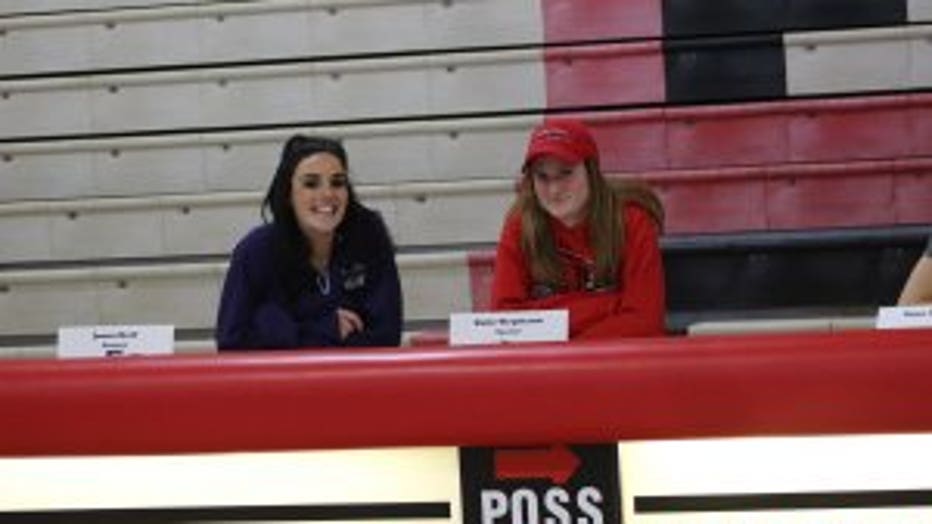 Jenna Dorf, Katie Wegmann