'Definitely supporting you!' Dress code relaxed at GFD so firefighters can cheer for Brewers


GREENFIELD -- The dress code at the Greenfield Fire Department was relaxed a bit so that firefighters can show their support for the Milwaukee Brewers.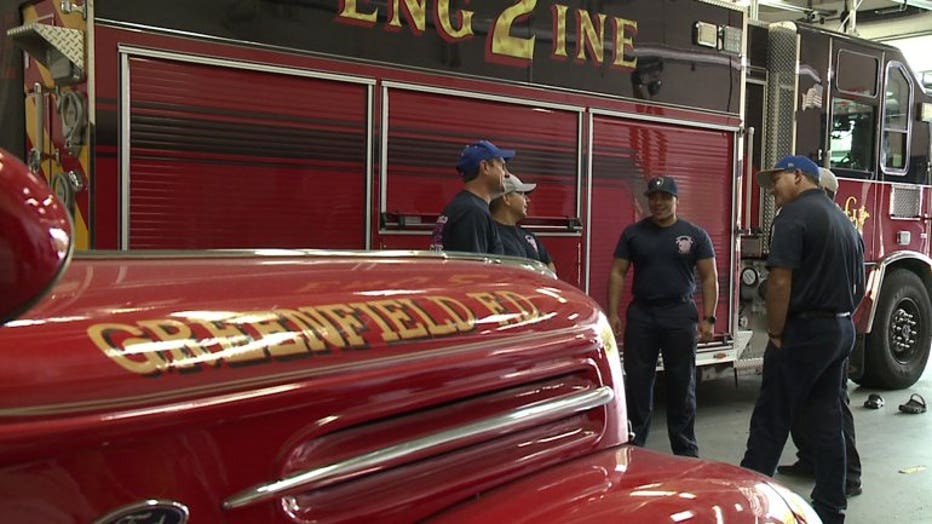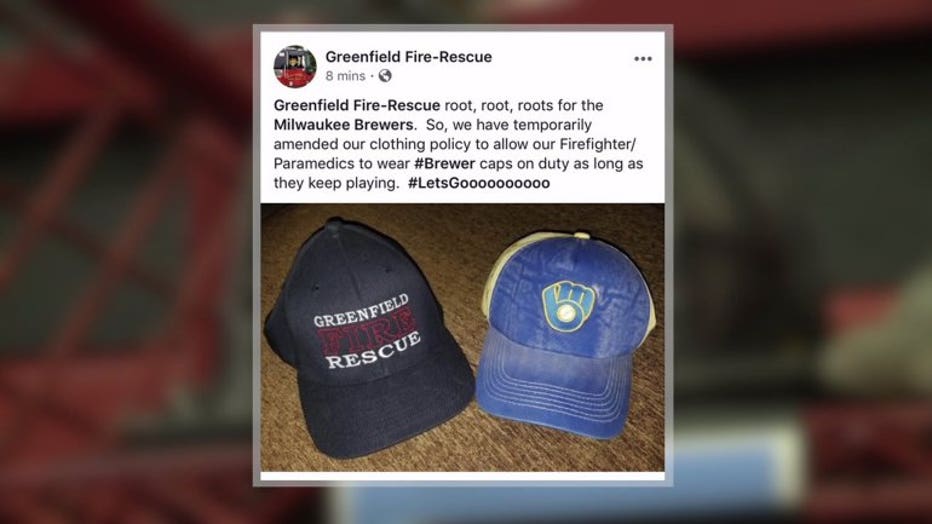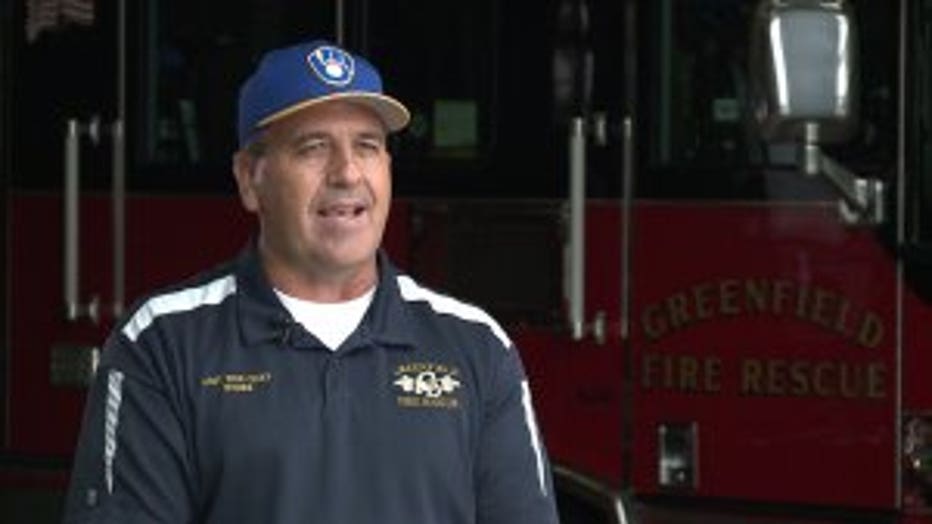 "The fire service is a giant team. We know the whole team concept," said George Weber, assistant chief of the Greenfield Fire Department.

Weber sent cheers through the station on Tuesday, Oct. 2 with a rare suspension of a strict dress code.

"We thought it would be a cool idea to allow our membership the ability to wear some Brewers hats if they had them," said Weber.

For as long as the Brew Crew remains in the playoffs, firefighters can wear the baseball caps to work. Back from his fourth call of the day, FOX6 caught up with Devin Shade, a firefighter helping his team step up to the plate.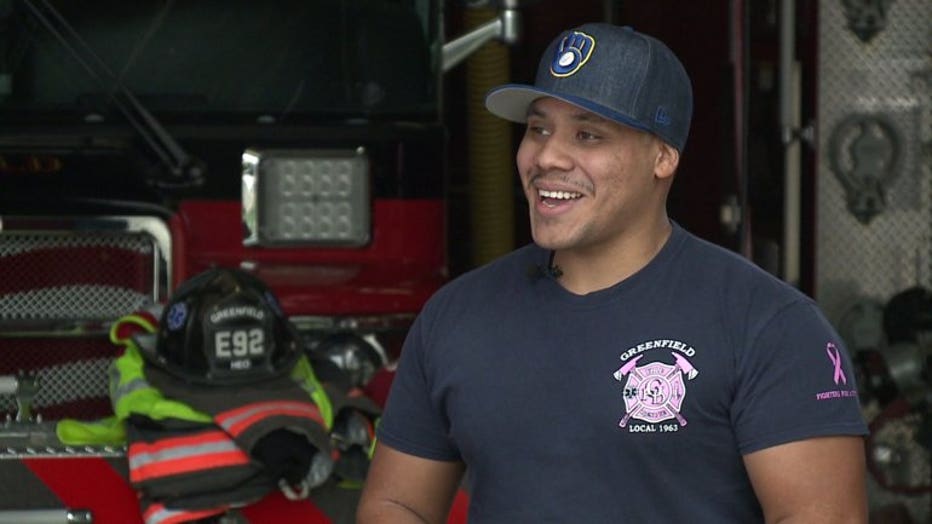 "If anyone knows me, they know I have a ton of hats! I almost brought the tote with me to work," said Shade.

He said reaction in the field has been positive. Shade said after a few attempts to get the attention of superstar Christian Yelich on social media, the department's message to the Brewers is as loud and clear as their sirens.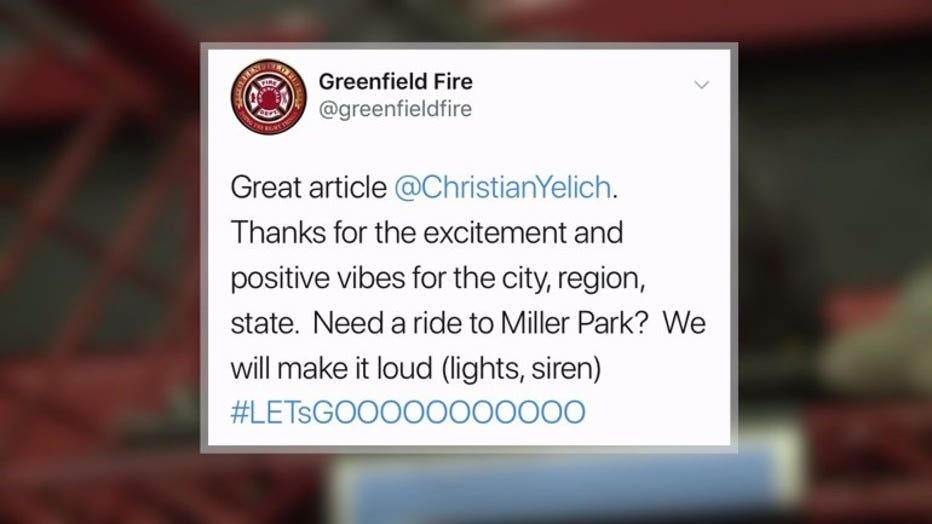 "Milwaukee is definitely supporting you. If you can -- make a stop by to the firehouse. We'd love to have you. I'll cook for you!" said Shade.

There are a few Cubs fans who work in Greenfield Fire Department, but they all suddenly had "emergencies" to attend to when we arrived.