Tenants voice complaints after porch collapse


MILWAUKEE (WITI) -- Tenants at 2405 W. National say problems at the building existed long before a fourth story balcony collapsed on Thursday, September 19th, causing minor injuries to a 42-year-old man.

"You gotta deal with these rodents. You got little roaches. You got bed bugs now, they came back," said resident Montrale Veasy.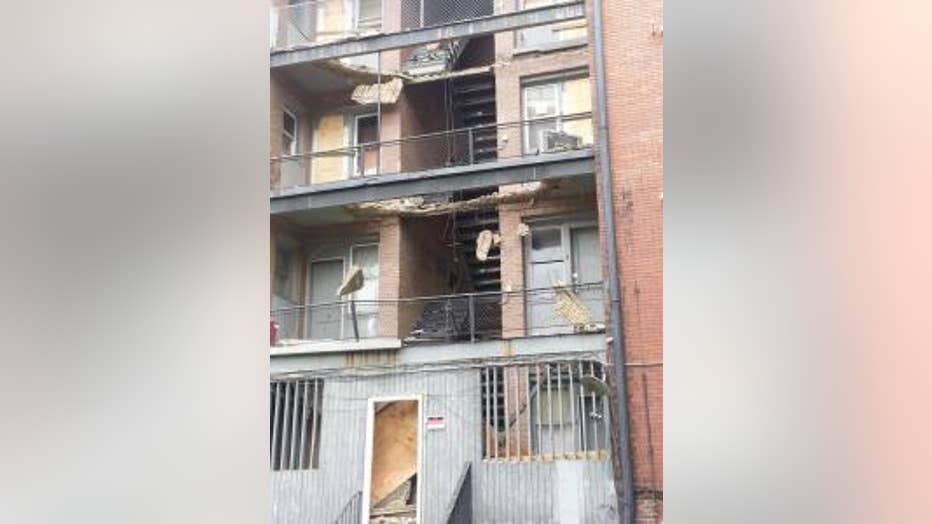 The Red Cross is now housing 33 people from the apartment complex in a shelter after they were not allowed to return home.

The building's listed landlord, Elijah Mohammad Rashead, did not return a call from FOX6. But Danita Green, who has three grandchildren in the building, says she was able to get a hold of him.

"I talked to him today regarding how he's going to help them and he said anyone that didn't pay their rent, they're not helping at all," said Green. "He's just taking these people's money and letting them live in a shack and it's not right."

Records show the property has had about 40 violations in the last five years. In 2008, the owner was ordered to restore the porch support columns. It turns out the contractor working on the balcony at the time of the collapse did not have the proper permit.

"All these maintenance people aren't really maintenance people. They're just people he hires off the street," said Veasy.

The city describes Rashead as an experienced landlord and Department of Neighborhood Services Commissioner Art Dahlberg says all orders issued to this property in the past have been complied with.

Rashead owns dozens of properties in Milwaukee, however, which have acquired hundreds of violations.

"Ultimately it is the responsibility of the property owner to safely maintain a property, so in this case, we have a problem and we will get to the bottom of it," said Dahlberg.

Tenants of the building still don't know when, or if, they can return home.

RELATED STORIES: