Take a look inside this incredible 1950s house frozen in time
DALLAS — A Texas house that recently hit the market is making big headlines and for good reason.

The Smith Home at 11016 Pinocchio Drive in the Preston Hollow area of Dallas was built in 1954 and looks like it was lifted right out of another era. Designed and built by Gordon Nichols, the house is among the best of the midcentury modern houses in the highly desirable Disney Streets area of Dallas.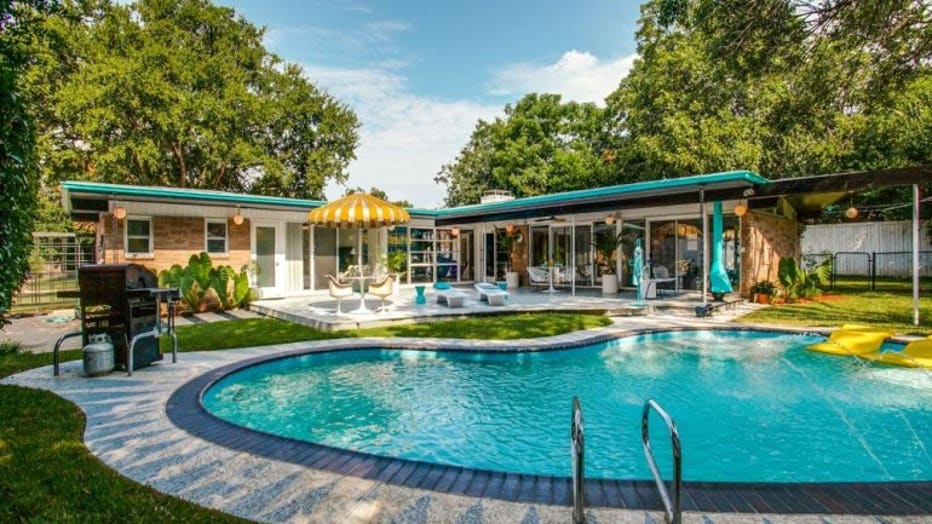 Courtesy: midcenturymoderndallashomes.com


The four bedroom home is currently listed at $665,000.

The roughly T-shaped structure features a low-slung roof and expansive horizontal feel that represent the goal of many builders and architects in the postwar era to offer flexible seamless indoor and outdoor living spaces.




Set on a generous lot, the garage projects out toward the street and the family bedrooms are situated near the rear of the house. A large master bedroom suite occupies the south end while the kitchen, dining room, and two spacious living areas take up the house's center.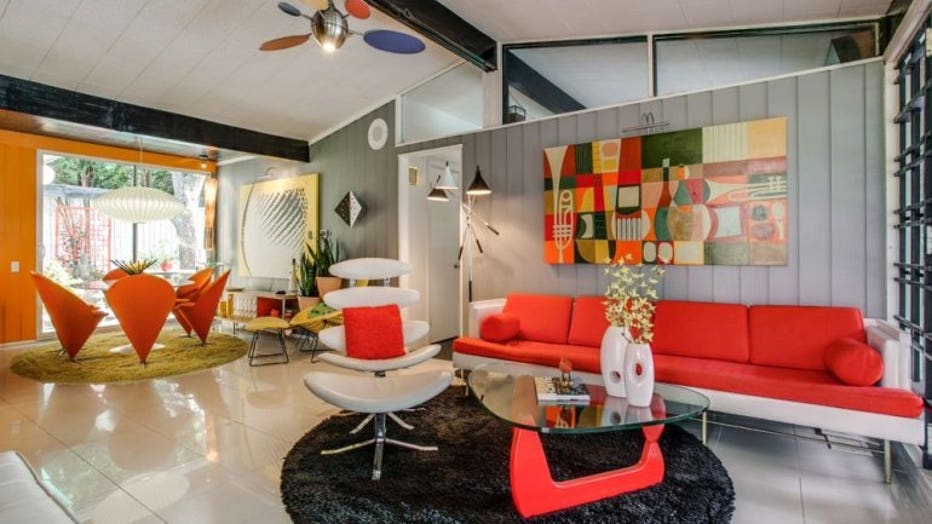 Courtesy: midcenturymoderndallashomes.com


Other features include vaulted ceilings, exposed beams, and many very cool midcentury modern touches like the Nelson Bubble Lamp in the dining room. The kitchen still has original cabinetry, vintage pink appliances, and Formica counters.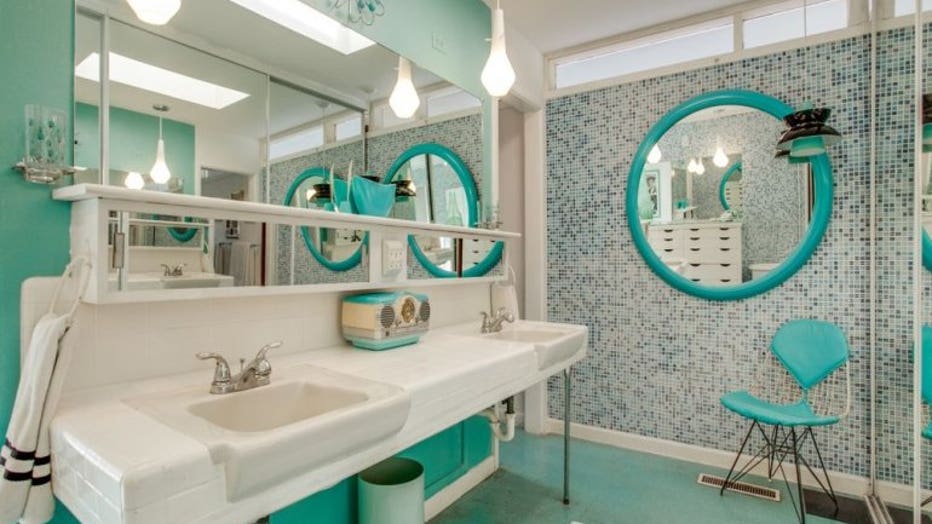 Courtesy: midcenturymoderndallashomes.com


A unique design element is the brick fireplace, providing what the builder described as a "visual center" in the front entry hall. All of the principal living spaces, as well as the master bedroom and guest bedrooms, open to the covered lanai and terraced decks affording views of the refreshing pool.

Once you step out to the south lawn that includes the pool area, blink your eyes and you may think you are in Palm Springs ... or on the set of "Mad Men!"