Social media star found dead in Virginia home


CHESTERFIELD COUNTY, Va. -- Taylor Crenshaw, a James River High School graduate who amassed a sizable social media following under the pseudonym Nicole Milfie, died suddenly this week. Crenshaw, 21, leaves behind a 22-month-old daughter Madison.

"She wanted to be heard. She was a passionate writer," Taylor's mother Felicia Crenshaw said."Her writings reached so many people."

Felicia said her daughter gravitated to the computer, blogging, and creating her social media persona the moment the family brought a computer into their Chesterfield home.

"She blogged about single motherhood, celebrities, and what was happening in her life and in the world," her mother said. "She was radical. She had a no-holds barred attitude and would say things we were afraid to say."

She called her daughter an advocate for both women's rights and human rights.

"She did not hold back," sister Jasmine Lewis said. "She related to a lot of things young people were going through. I want people to know that Taylor was a really caring person. She was so, so smart."

Taylor Crenshaw's body was discovered Monday after Felicia Crenshaw asked a neighbor to enter their Chesterfield County home. She was concerned because Taylor was not answering her phone and responding to texts.

Taylor's daughter Madison was picking up the line and hanging up whenever Felicia called.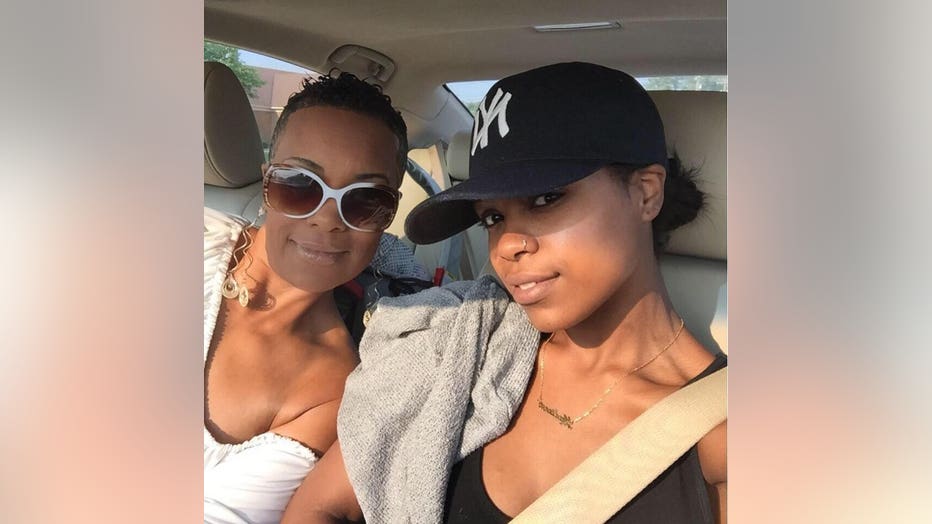 Felicia and Taylor Crenshaw


Crenshaw said she was waiting for autopsy results to come back to determine Taylor's cause of death.

She said police told her foul play was not suspected.

As news of Taylor's death spread online, people from around the United States mourned her passing using the hashtag #RIPMilfie.

"She had such a brilliant lens on pop culture and her wit was unmatched. The editor in me wondered if or how there would be an opportunity to work with her, and I so deeply regret not interacting with her more," Jamilah Lemeiux, Vice President of News and Men's Programming at Interactive One, said. "Taylor was incredibly beautiful, funny and captivating—even when she said something I found offensive or wrong, I didn't want to look away. I keep thinking of the images she posted from her pregnancy and following the birth of her daughter, and it breaks my heart to know that her little girl won't know the woman who captured the hearts of so many people. To describe her in her own words, I have to say that Milfie was legendary and iconic."

Felicia Crenshaw said she would now take care of her granddaughter Madison.

The family set-up a GoFundMe page to help raise money to Madison's care.

"We, her family, knew her simply as our cute, kind, bubbly Taylor, or Tay-Tay, but her large social media following knew her as the infamous/feisty nicolemilfie. No matter how or when you were connected to her, you knew you would never forget her," the GoFundMe page stated. "Her intelligence, wit, and unapologetic demeanor was admired by many. If you knew her, you knew how selfless she was, especially when it came to her daughter Madison."

Crenshaw's funeral is scheduled for Friday, September 2, 2016, at the March Funeral Home Chapel.