Saying "thank you" to Milwaukee's 9-to-5 workers, "because they work hard"


MILWAUKEE -- The City of Milwaukee is saying "thank you" to all of its 9-to-5ers. The 10th annual Downtown Employee Appreciation Week kicked off on Monday afternoon, July 27th.

More than 80,000 people work in the downtown Milwaukee district. Many of them were treated on Monday to "thanks" -- free lunches and coffee, music and more.

"Because they work hard downtown, so we have to give back to them. We've got to make them feel good, do something special for them," said Michael Mitchel. He was stationed at one of the many stops through Red Arrow Park.

More than a thousand local employees pulled themselves away from work, including Krystal Robinson.

"We don't take a lot of vacation, the vacation we need, but we find time," said Robinson.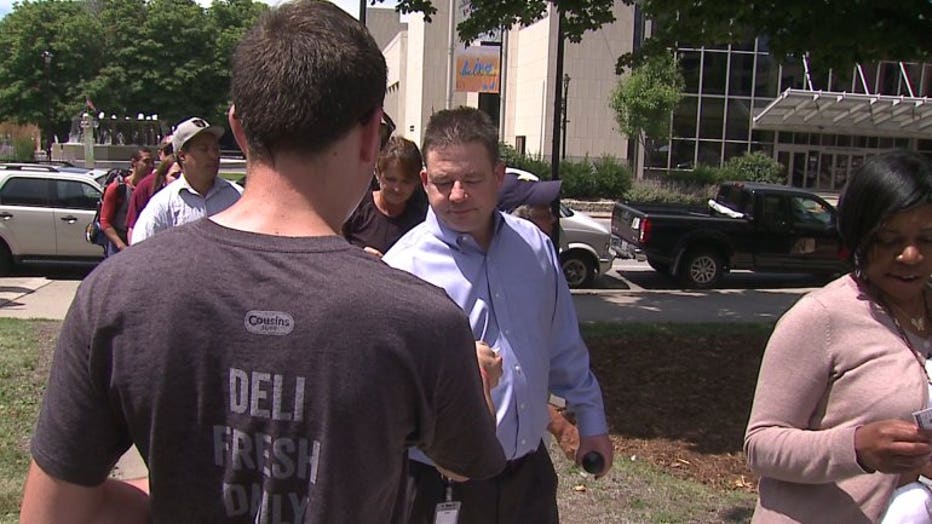 Downtown Employee Appreciation Week


Downtown Employee Appreciation Week is presented by "Milwaukee Downtown." There is a full week of events happening throughout the city. CLICK HERE to learn more.