Riverside University HS students, teachers rally against proposed budget cuts


MILWAUKEE -- Riverside University High School students, parents, and teachers on Tuesday, April 10 will rally to urge the Milwaukee Public Schools Board of Directors to reject a proposed five percent cut to school budgets throughout the MPS system.

If the cuts are approved, it is estimated that Riverside High will lose $250,000 worth of supplies, technology, and transportation.

"It's not just teachers. It's also a lot of kids and I think it's great that they understand they are the ones that are going to suffer the most from anything," said John Troy, math teacher.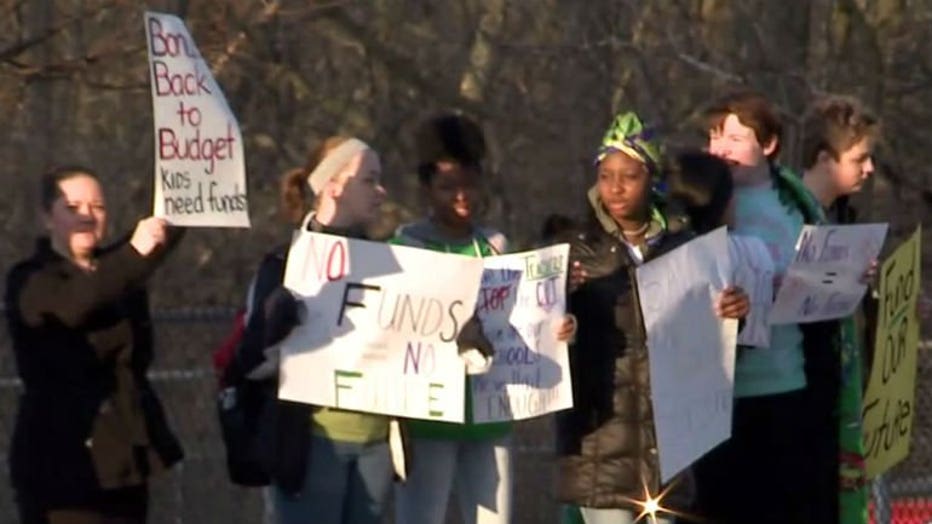 Tuesday's morning rally comes in advance of a Tuesday night school board meeting -- which hundreds of teachers, students, and parents are expected to attend to voice opposition to the proposed cuts.