'Really special:' Original artwork showcases nonprofits receiving support from Northwestern Mutual Foundation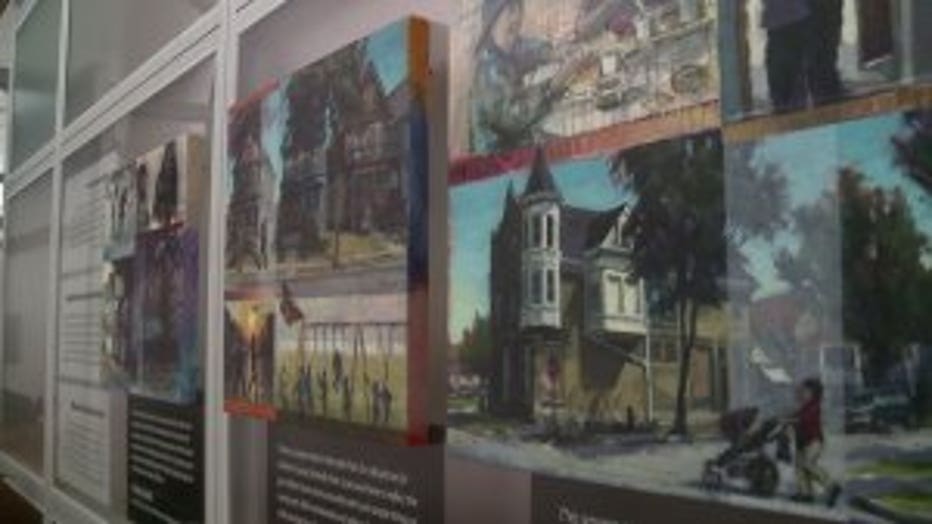 MILWAUKEE -- The Northwestern Mutual Foundation is celebrating its 25th anniversary by highlighting the power of giving, showcasing original artwork at the Northwestern Mutual Tower and Commons that everyone can enjoy.

"We have a history of supporting some overarching organizations in Milwaukee," Lynn Heimbruch, assistant director of strategic philanthropy for the Northwestern Mutual Foundation said. "We decided to highlight their impact of 25 nonprofit partners by commissioning an original piece of art for each of those organizations to tell the story of their great work."

The foundation has given the 25 nonprofits $90 million of its overall $320 million in giving.

"It's a wonderful opportunity," Jordan Waraksa, furniture maker and founder of Fiddlehammer said.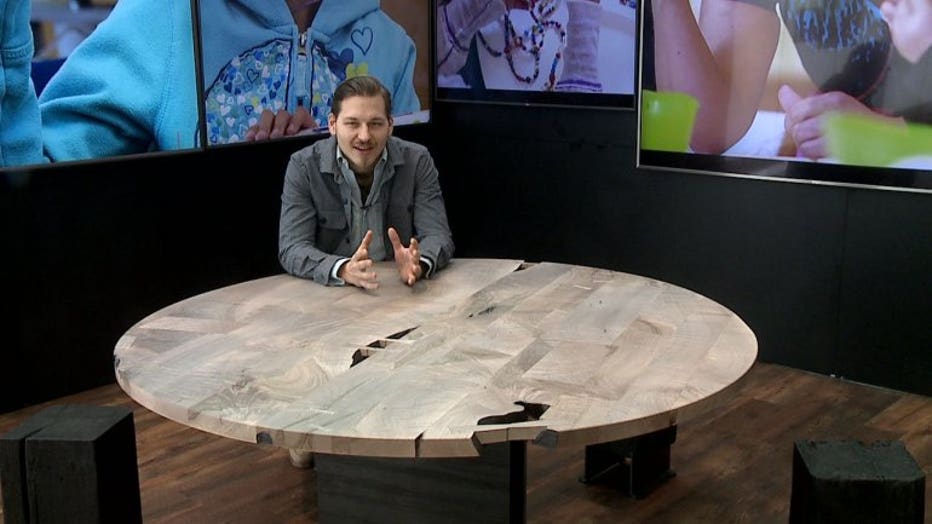 Waraksa is one of 17 artists with Wisconsin ties commissioned to produce the art. He paired with Ronald McDonald House Charities Eastern Wisconsin for a specially-designed table.

"I thought a round table was the most beautiful symbol of fullness and unity," Waraksa said.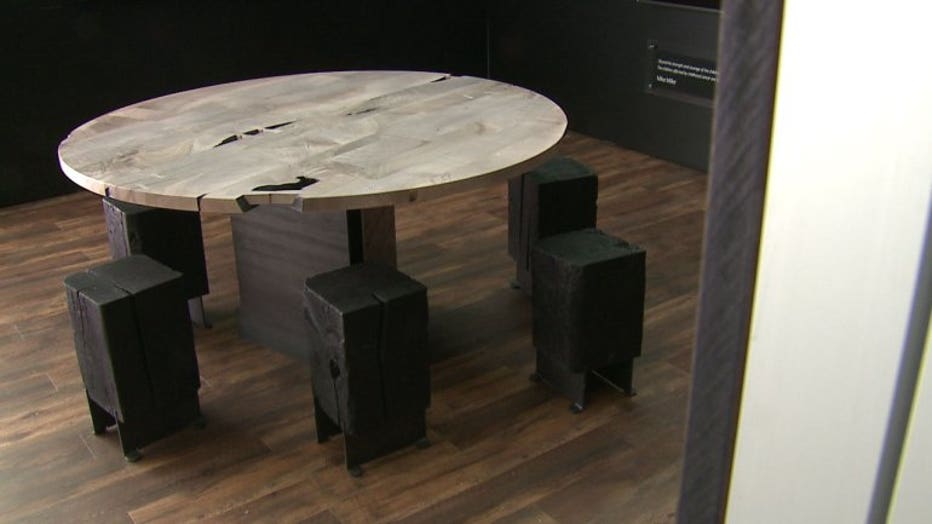 The triangular base represents Northwestern Mutual, the philanthropic donations and the essential nonprofits within the community. Waraksa explained what the top represents.

"No one is the head of the table. Everyone's equal," he said.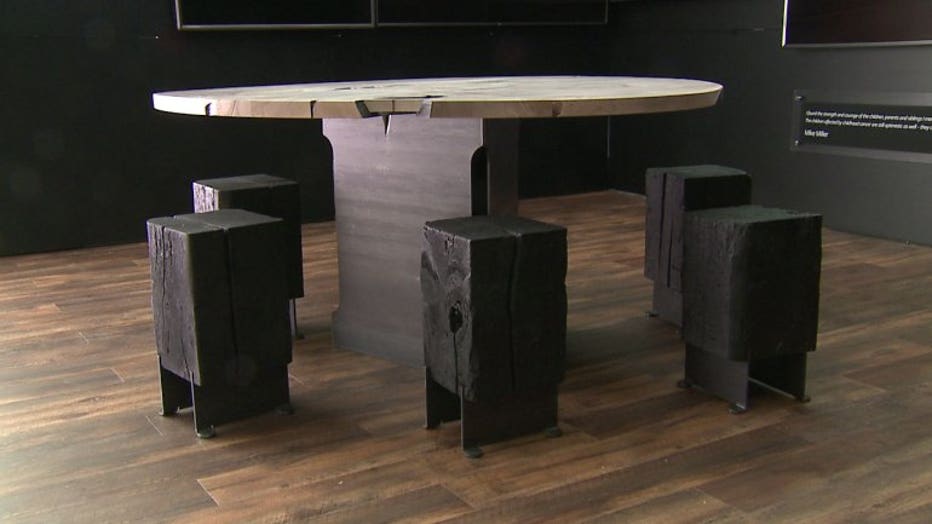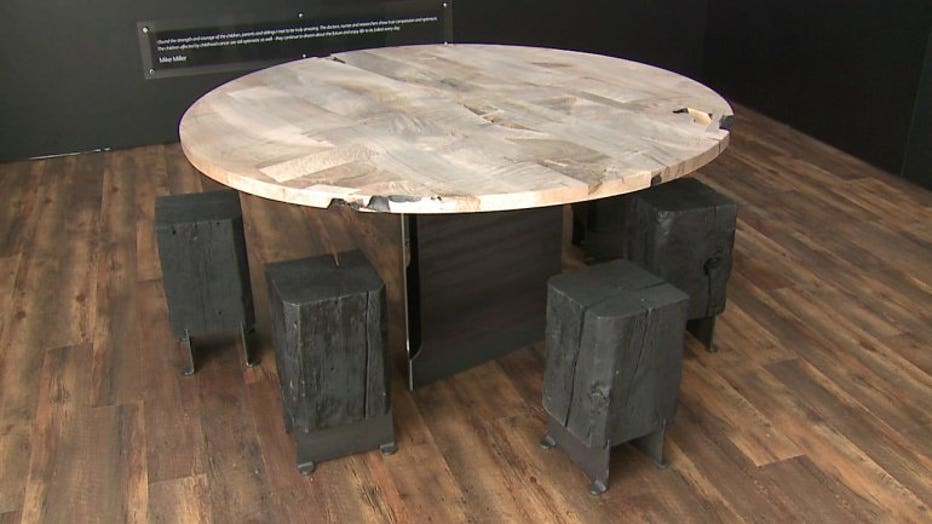 "Being able to see what our mission tries to accomplish depicted in a beautiful piece of art like this is really special," Ann Petrie, president and CEO of Ronald McDonald House Charities Eastern Wisconsin.

The exhibit opens Feb. 15 for one year. After that it'll travel to New York, Philadelphia, Phoenix and Tucson to share with other Northwestern Mutual employees and nonprofit partners in those communities.

You'll be able to see it beginning Feb. 15, Monday-Friday from 8 a.m. until 6 p.m. in the public space of Northwestern Mutual Tower and Commons.

By the way, each of the organizations featured is getting a $10,000 grant from the foundation.