'Really a special event:' Hundreds turn out for Milwaukee's first pride ride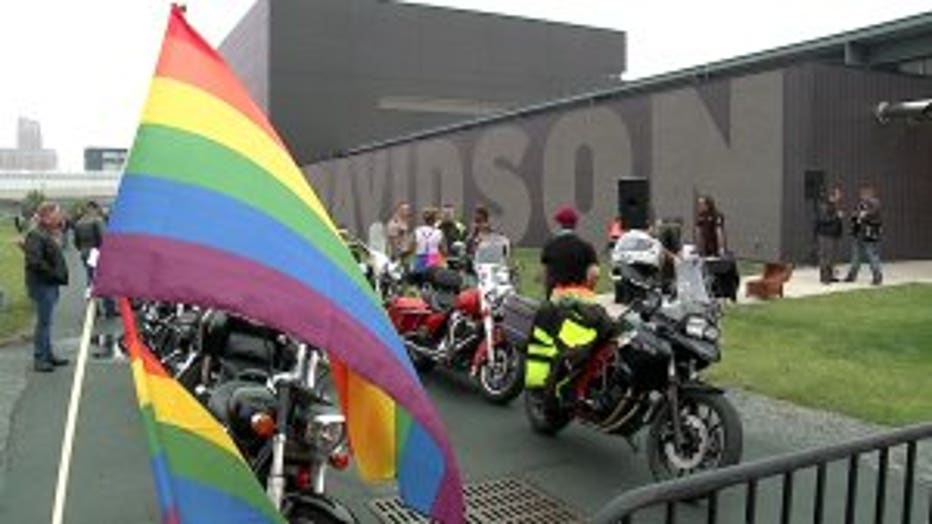 MILWAUKEE -- It's officially festival season in Milwaukee as Pridefest is in full swing at Maier Festival Park. On what was a gray, gloomy day around the city on Saturday, June 9 motorcycles with pride flags brightened the streets. It was all for the city's first pride ride.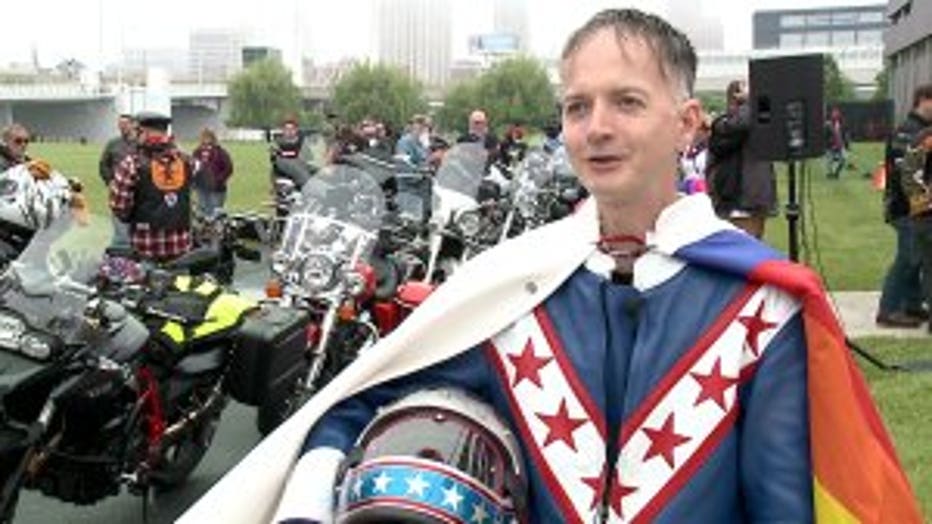 "Motorcycles just bring people together," said Cormac Kehoe, organizer. "We want to do the biggest pride ride in the nation; in the world I hope."

It's all part of bringing something new and memorable to PrideFest.

"PrideFest is just the most fun, the youngest, the funnest, just the craziest festival we have in the city," said Kehoe.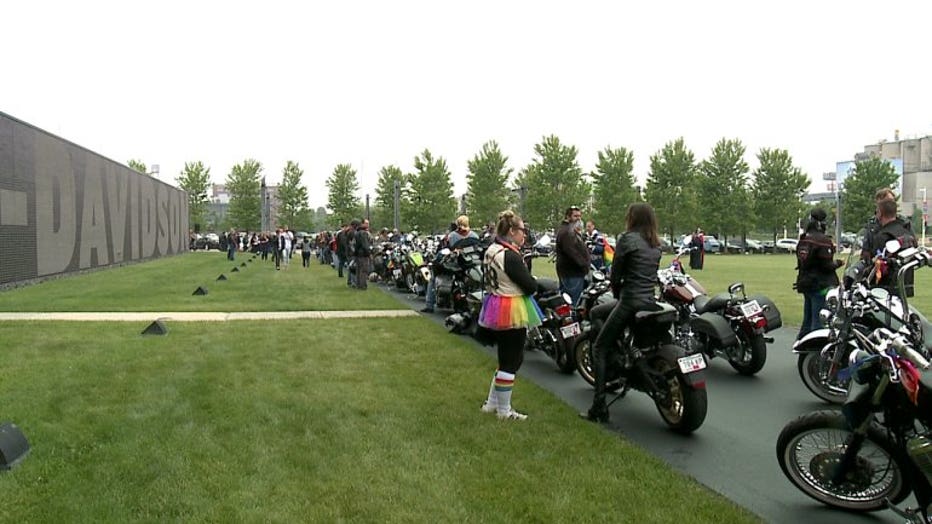 Riders came rocking colorful clothing and dressed as nuns. Organizer Cormac Kehoe, transformed into Evil Knievel.

"Everywhere I went people just did double takes in the middle of the street, waves, smiled, honked their horns," said Kehoe.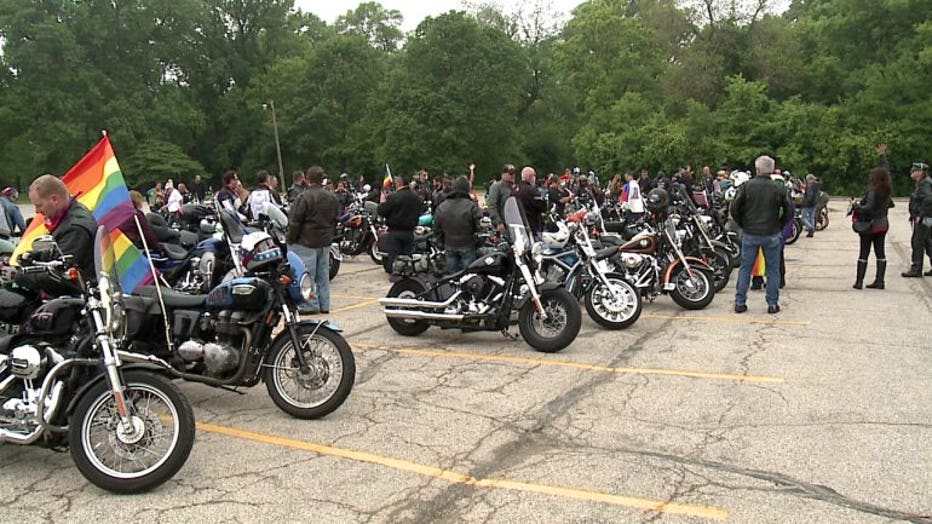 For Jeff and Destiny Tucker, their father-daughter bond is strengthened.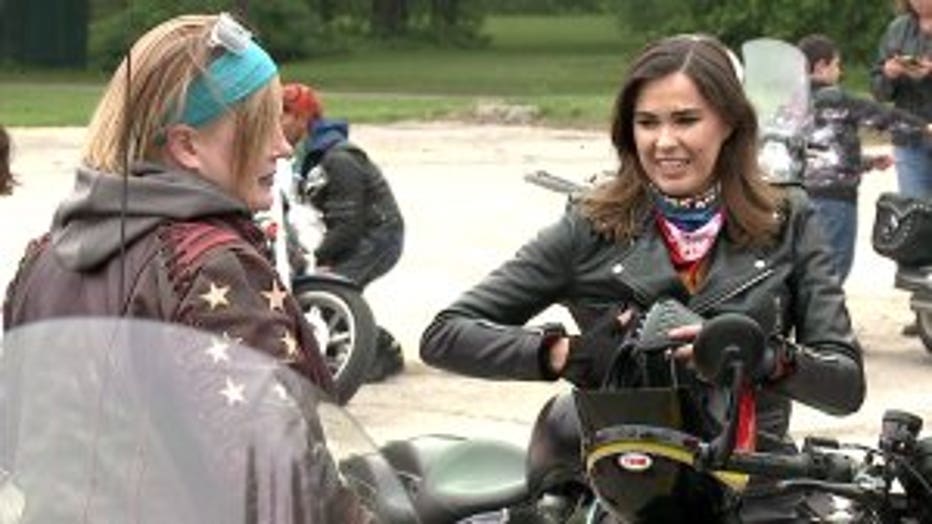 "He's been a huge support for me my entire life," Destiny said. "Not just from when I came out of the closet so to speak."

With a police escort, riders left the Harley-Davidson Museum for a stop at Estabrook Park.

"It feels very good and very warming to see people that support us," said Karen Feliciano, festival goer.

The ride ended at the festival grounds for some fun.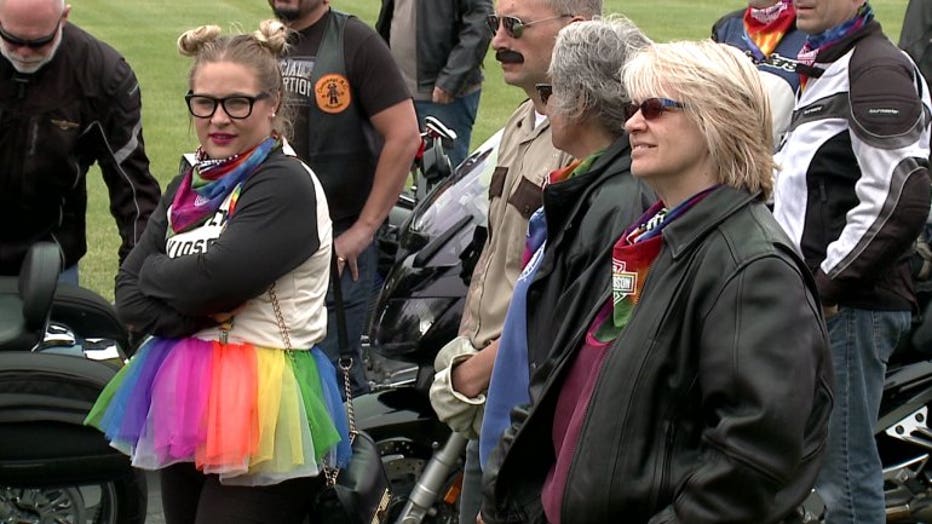 "It's really a special event when people of all different backgrounds and colors can just come together," said Destiny.

A thundering journey of unity filled with rumbles of support and celebration.

Organizers were expecting dozens but hundreds turned out for the ride. Before it started, there was a moment of silence for Milwaukee Police Officer Charles Irvine, who was killed i the line of duty Thursday, June 7.