"It's amazing how one person can touch so many:" Huge crowd gathers to remember 33-year-old Tammara Battle


MILWAUKEE (WITI) -- Hundreds gather tonight to remember the life of a 33-year-old woman who was gunned down this week in Milwaukee. Her killer is still on the loose.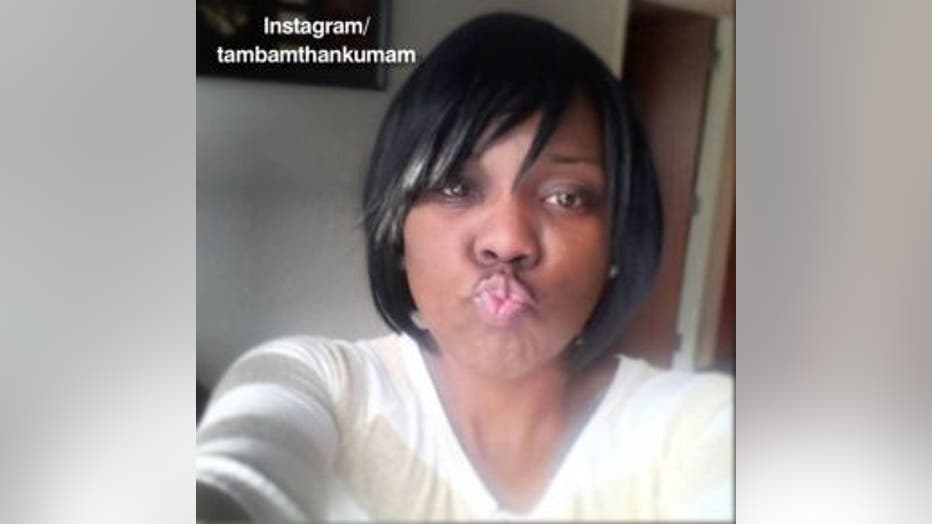 Tammara Battle (shot and killed near 31st & Cameron)


Tammara Battle touched a lot of lives, her family hopes her death with touch even more.

If you need to see someone's impact, sometimes all you need to do is listen.

At 31st and Cameron in Milwaukee the bikes roll in -- and so do the people. A sea of purple to remember 33-year-old Tammara Battle.

It was at this spot on Wednesday, May 13th, Battle was shot in the head and died.

Friends say she was trying to break up an argument in front of a business next to where she was set to open a clothing store.

The shooter has not yet been found.

"You know this was a devastating thing that took place. The family is holding up as best they can," said Jessica Rigby, victim's cousin.

Friday, Battle's life is celebrated.

"It's amazing how one person can touch so many people in her 33 years," said Netta Battle, victim's sister.



They are using Battle's favorite color hoping this gathering sends an even stronger message -- to stop the violence.

Battle, now a part of a statistic in an incredibly violent year. But she is more -- a person, a daughter, a sister, a friend. One who is missed, and clearly loved.

Milwaukee police today, say they are making progress in the investigation. However, no one is in custody.

Battle's family says she will be laid to rest a week from Saturday, May 16th.