"Everyone's sweating:" Fans try to beat the heat during day two of PGA Championship


SHEBOYGAN COUNTY -- Even against the beautiful backdrop of Whistling Straits, there's no escaping the heat. Fans watching the second round of the PGA Championship on Friday, August 14th found themselves also looking for water and shade.

There's still no official word from the PGA on how many people were treated for heat exhaustion -- but FOX6 News caught up with a few people who were driven to the first aid tent.

Along the winding walkways at Whistling Straits is a giant scoreboard and on Friday, it's a source of information and shade.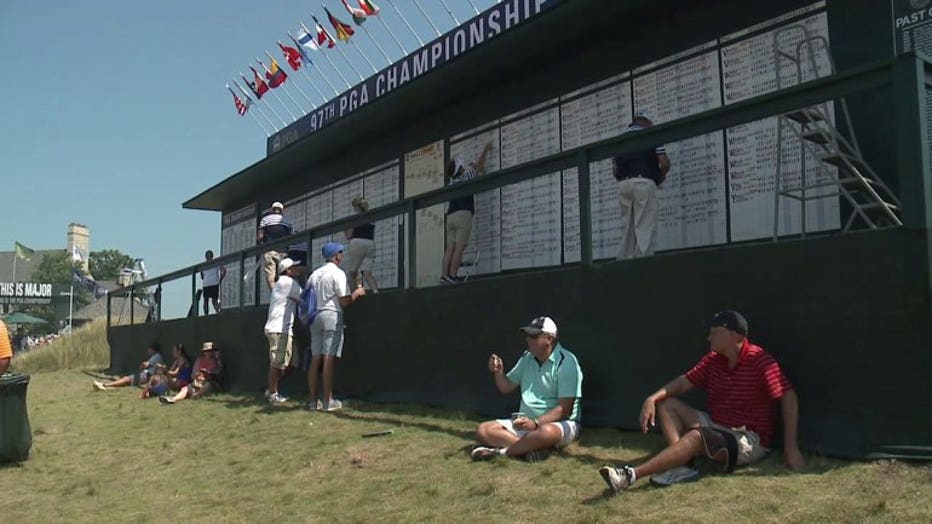 "We were gonna go to the merchandise stand and I said no because I'm gonna go find some shade," said Suzanne Borke, visitor.

Fans say they were comfortable in the morning but with the sun directly over their heads, it got to be too much.

"I was doing great until I sat out on the bleachers for a couple hours and baked, then it got a little hot," said Scott Esson, visitor.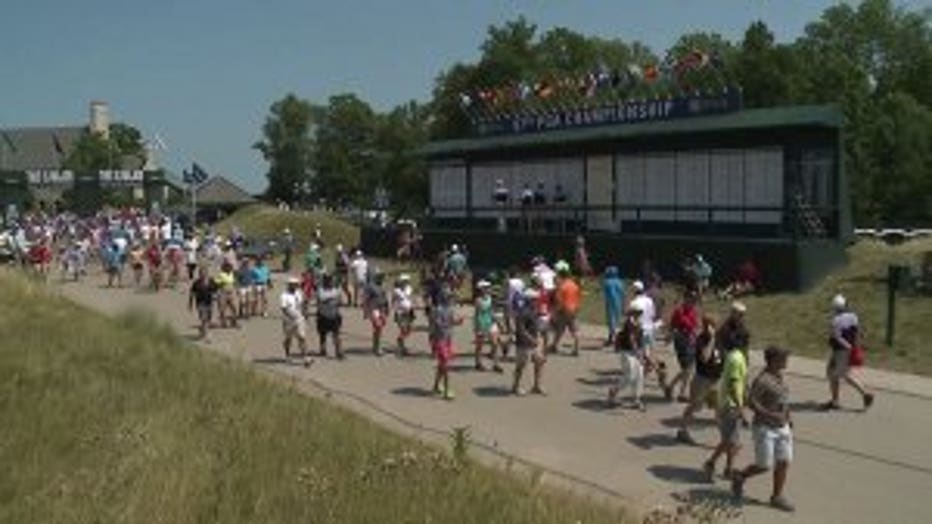 "We needed something to drink and that was all crowded because everyone needs something to drink so we thought it'd be nicer up here because it's shady," said Amanda George, visitor.

The heat is one of the things on the radar of on-site meteorologist, Brad Nelson.

"We have higher humidity today and you can see it out there on people's faces -- everyone's sweating out there a little more today," said Nelson.

Because of the moist, unstable air, Nelson also tracks the potential for a late afternoon storm.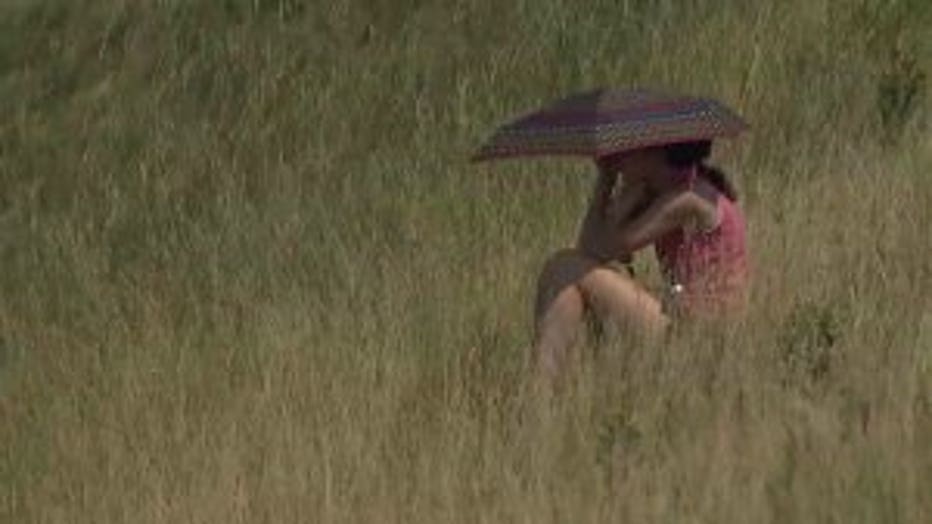 "The worst-case scenario is having an isolated thunderstorm develop right on top of you, which we had on Monday, actually," said Nelson.

For those seeking reprieve from the heat, a storm doesn't sound so bad.

Course officials say originally, their policy was to allow only 10x10 inch bags with one unopened bottle of water. The bag size limit remains but now fans can bring in as many water bottles as they can fit -- and they're encouraging fans to bring plenty of water this weekend.