Driver fleeing police collides with school bus near 60th & Carmen
MILWAUKEE -- Officials were on the scene of a school bus vs. car crash near 60th and Carmen Thursday evening, September 27th. Police say the crash was the result of a driver attempting to flee a traffic officer.
Police say Derrick Walker was driving in the area of 64th Street and Carmen Avenue around 5 p.m. Thursday when an officer's squad equipment detected a license plate violation on his vehicle.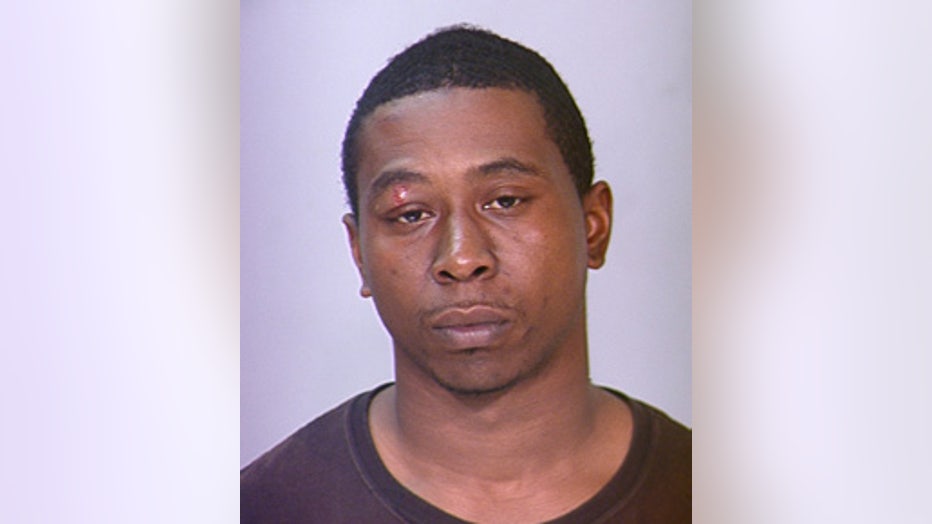 Authorities say when the officer attempted to pull over Walker, he accelerated away from the officer at a high rate of speed -- running a stop sign at N. 64th and W. Carmen. The officer says he did not pursue the driver further for safety reasons.
Shortly after the pursuit ended a collision occurred between Walker and a school bus near N. 60th and Carmen. When the officer arrived on the scene the fleeing vehicle was smashed into a tree and the front end of the school bus was smashed into a house.
The school bus driver told officials that he was traveling on 60th Street when a speeding vehicle ran a stop sign at the intersection and struck the school bus, forcing the bus off the road and into the house.
Following the collision Walker fled the scene on foot.
After further investigation police tracked down Walker and took him into custody. Walker told police he fled the officer because he had no license or insurance.
Officials say no one was injured in the crash.
There is no word on damage costs to the home at this time