Celebrities tee off, play the course at Erin Hills ahead of U.S. Open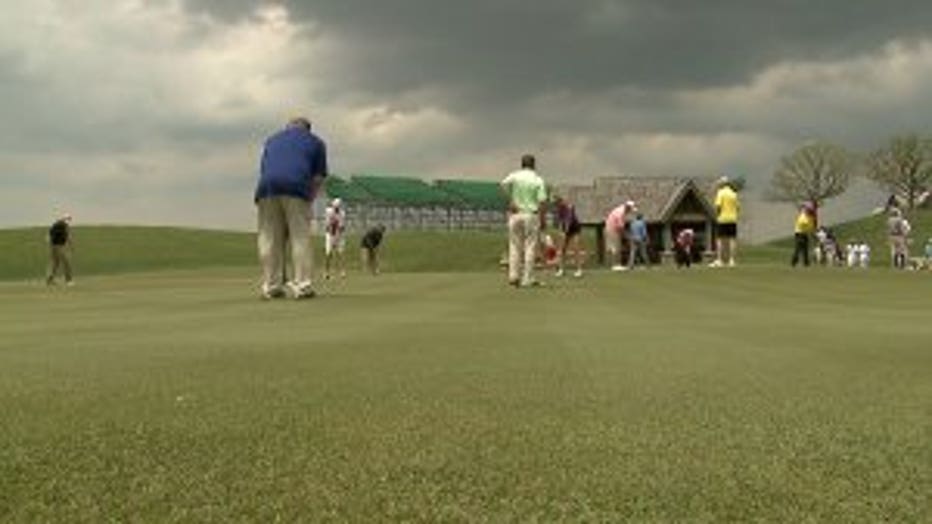 ERIN -- An Olympic gold medalist, a basketball coach and a couple baseball legends. They're the celebrities who got to tee off in a preview round at Erin Hills ahead of next month's U.S. Open.

"It's gonna be exciting," said Milwaukee Bucks Head Coach Jason Kidd.

In between seasons, Bucks Head Coach Jason Kidd, says he's teeing off all over the Badger State.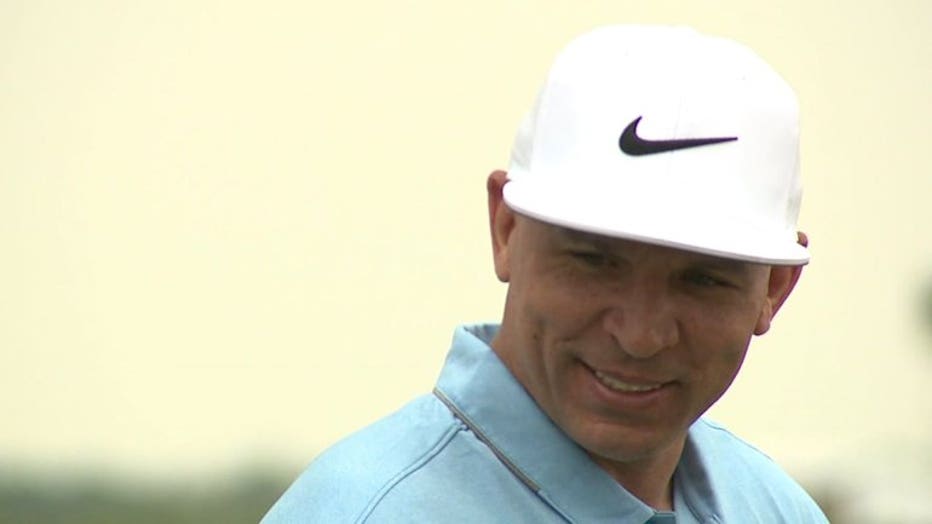 "It's some beautiful courses in Wisconsin when you talk about here at Erin Hills, you talk about Whistling Straits, Ozaukee, Milwaukee Country Club," said Kidd.

Kidd is among the sports starts who sampled Erin Hills Wednesday, May 17th. He was joined by gold medal-winning speed skater, Bonnie Blair, and former Milwaukee Brewers slugger, Gorman Thomas, who says he loves golf because it reminds him of baseball.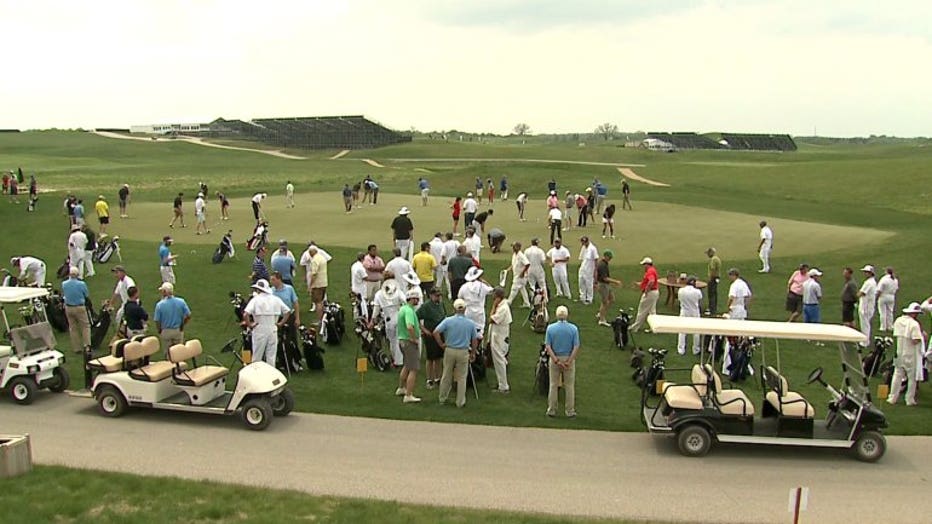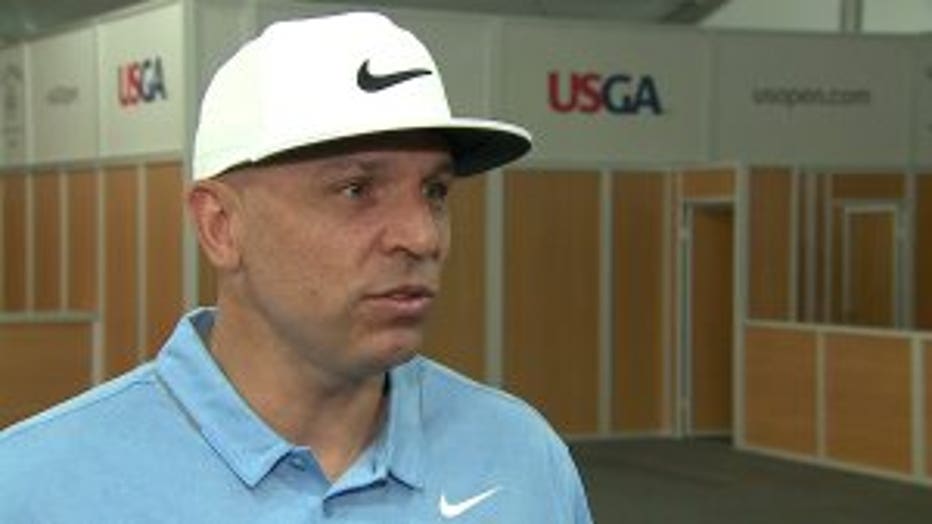 "No matter how good you are, there's always somebody better. Just when you think you've got it solved, guess what? There's a double-bogey," said Thomas.

"Stormin' Gorman" says he also enjoys the game for more practical reasons.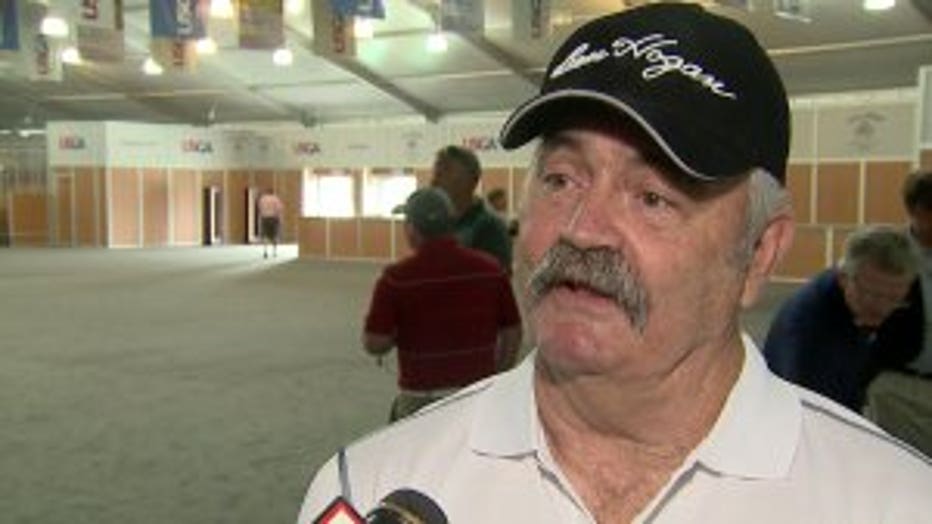 "I love all sports but, you know, this is one sport we can play until you are not here any longer," said Thomas.

Even those just over the border cannot pass up a chance to preview the course.

To play this one and see it first hand with the tournament right around the corner a month from now, I`ll be all over the TV, having a chance to play it today and then watch and see how the pros do it," said Ryne Sandberg, Baseball Hall of Famer.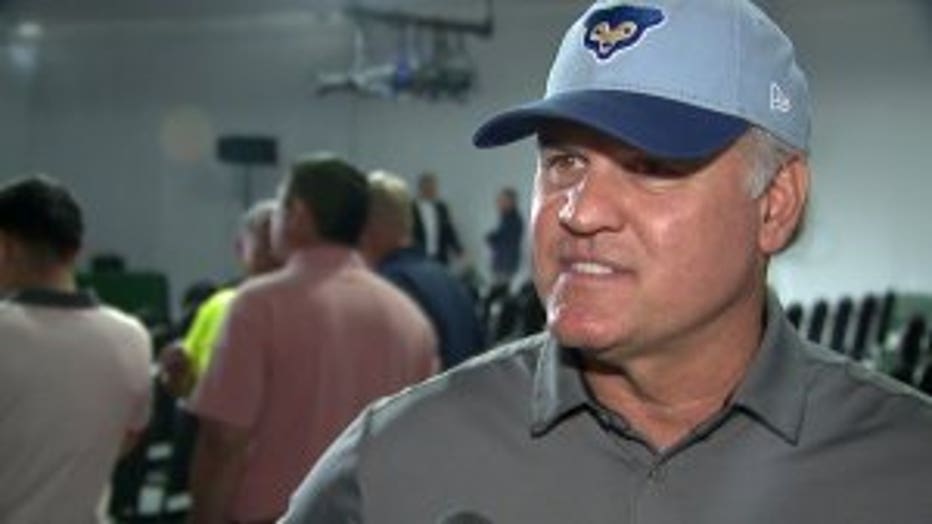 Even those who once dominated their respective sports are in awe at the skill it takes to get it in the holes.

"I was fortunate when I played in Phoenix to try to copy Phil Mickelson -- didn't quite work," Kidd said.

It was indeed windy for much of the day. Perhaps the one guest player who was comfortable with the gusts was Green Bay Packers kicker Mason Crosby, who noted it's part of his job.

The 2017 U.S. Open runs from June 12-June 18. Much of the action will be broadcast live on FOX6.