Birth of royal baby celebrated at British pub in Shorewood


SHOREWOOD (WITI) -- The birth of the royal baby boy is being celebrated at a British pub in the Village of Shorewood.

Normally, the Three Lions Pub doesn't open until 4 p.m. But on Monday, July 22nd, the bar's co-owners decided to open at 2 p.m.; they did not want to be closed when the Duchess of Cambridge gave birth.

"Honestly, it's been the most-asked question in the last week. Not what do you have on the menu? Not what beers do you have? The most-asked question is what are you doing for the Royal Baby?" said co-owner David Price.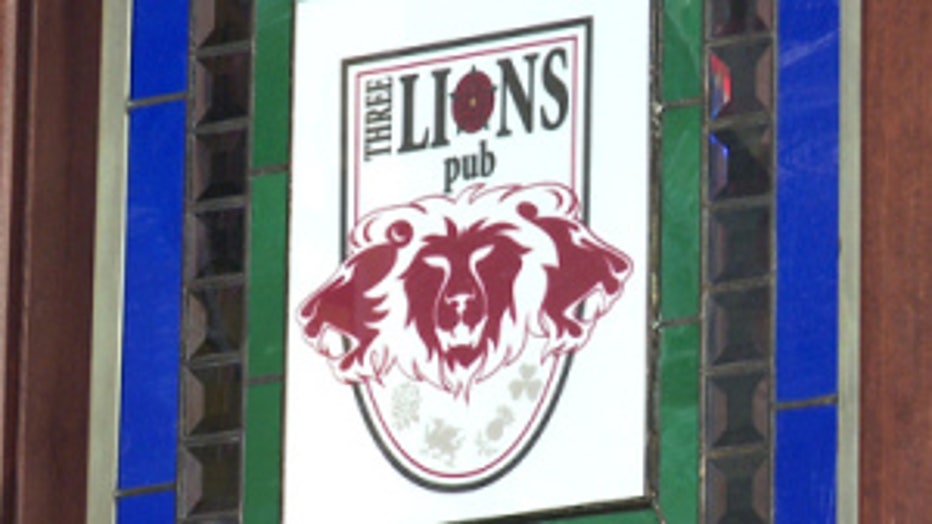 So Price wanted to make sure the pub threw a party for the royal birth. A projector shows a live stream outside the hospital, the chalkboard up front asks customers to guess the gender and weight of the child.

"Guessing the name, you get a $25 gift certificate. If you guess the weight, you win that weight in beer to take home to drink and if you guess the sex, you also get a $25 gift certificate," said Price.

There are no such contests at the Angel Day Care Center. But director Hilary Forbes made sure she checked for updates from London.

"I think the Americans see the excitement of it, they see all the hype. In England, we might see it maybe, with a view to the whole Royal Family, the whole history of it," said Forbes.

Forbes isn't the only one taking the birth seriously. While the mood is light at the Three Lions Pub, Price says silly games aside, no one there underestimates the significance of the day.

"There will be a time where we'll look back on the moment and say 'I was in Shorewood, Wisconsin.' This is going to be a historical moment for us 'cause this baby is eventually going to determine the history of our country moving forward," said Price.

Nobody correctly guessed the weight of the royal baby at the Three Lions Pub. However, several people did guess it would be a boy -- and they got their gift certificates. The pub also gave gift certificates to those who were in the pub when the birth was announced.