Big waves, temps in 20s did not stop hundreds from taking plunge into Lake Michigan


MILWAUKEE -- Hundreds of daring people braved temperatures in the mid 20s and gusting winds to take part in a New Year's tradition in Milwaukee -- a dash into Lake Michigan as part of the Polar Bear Club. This year brought something a little different.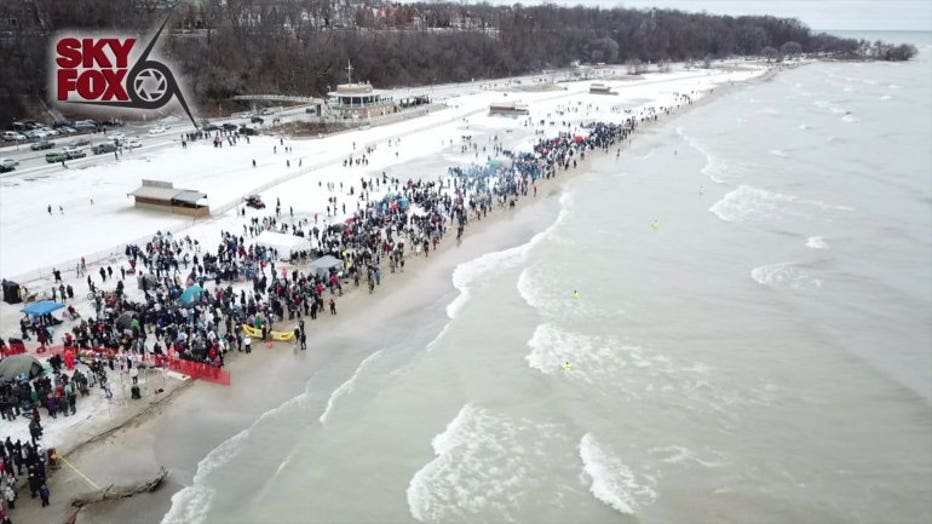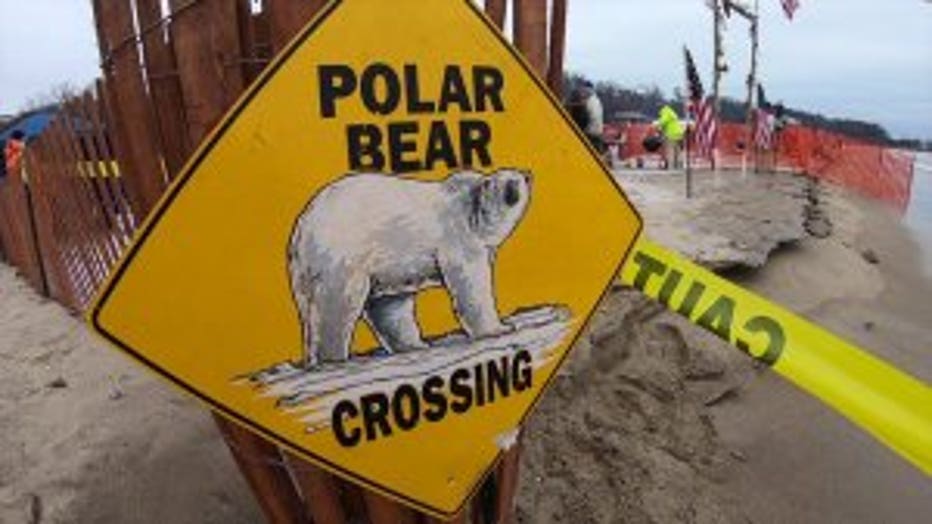 "We watch the, I'm not going to say 'idiots,' but the ones who love to jump in the water," said Christopher Harris, spectator.

If it's true that only fools rush in, Kurt Paskewic said he and girlfriend, Kristin Harris, have been Polar Plunge fools the last five years.

"It's exhilarating. Heart-pounding," said Paskewic.




On the first day of 2019, they took a different kind of plunge.

"Her rules were, it had to be someplace special and it had to be on a beach," said Paskewic. "Technically it's a beach."

"I was like 'alright, let's do it,'" said Harris.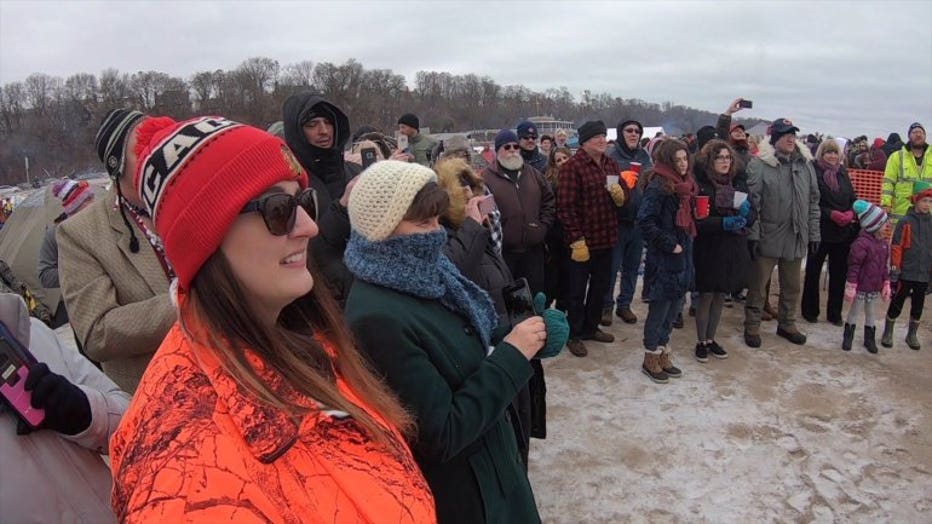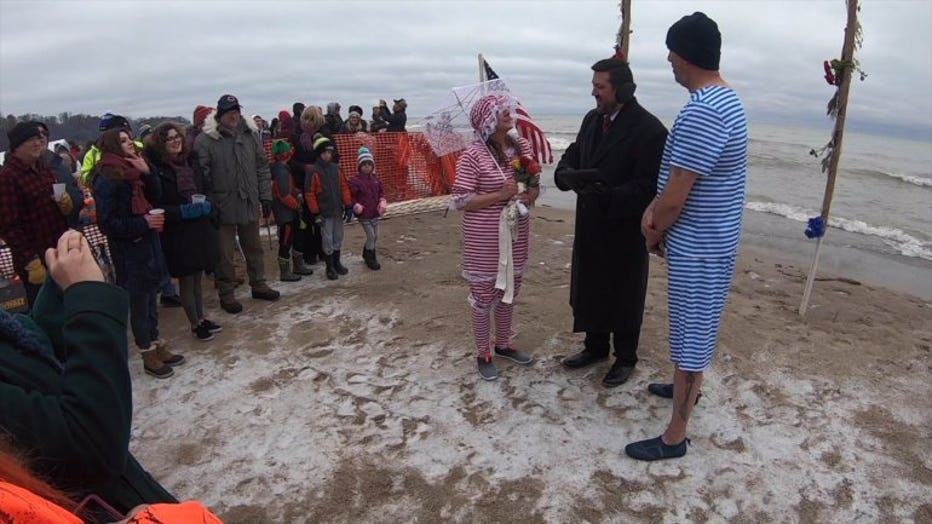 In front of a crowd ready to take a dip, Paskewic and Harris enjoyed an unconventional celebration of their marriage.




As far as the plunge, the Mrs. sat this one out.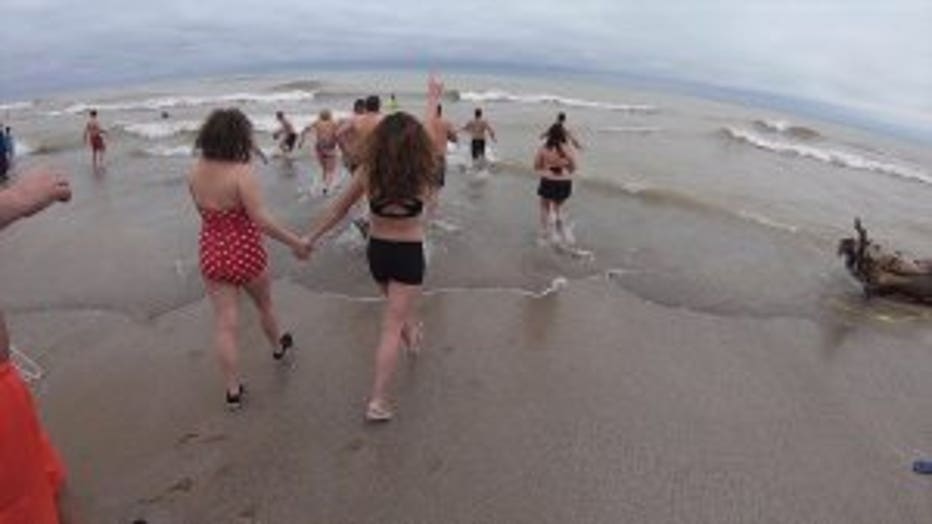 "Somebody's gotta drive me to the hospital," said Paskewic.

Waves were crashing onto the shores at Bradford Beach for the event -- but that did not get in the way of the holiday fun for those who had gathered. Despite water temperatures in the mid to upper 30s, people dashed in and dashed out quickly. Their mission then -- to get as warm as possible, also quickly.