After superintendent resigns, Grafton school board hears from those who support Bob Maronde


GRAFTON -- Dr. Mel Lightner, the superintendent of the Grafton School District was asked to resign on May 2nd, after a popular elementary school music teacher and high school coach was removed from his classroom. At a meeting of the Grafton School District's Board of Education Monday, May 9th, parents and community members continued to show their support for Bob Maronde, and seek answers in the midst of change.

Ahead of the meeting, the board's president said they had already heard from dozens of people via email, telephone and Facebook.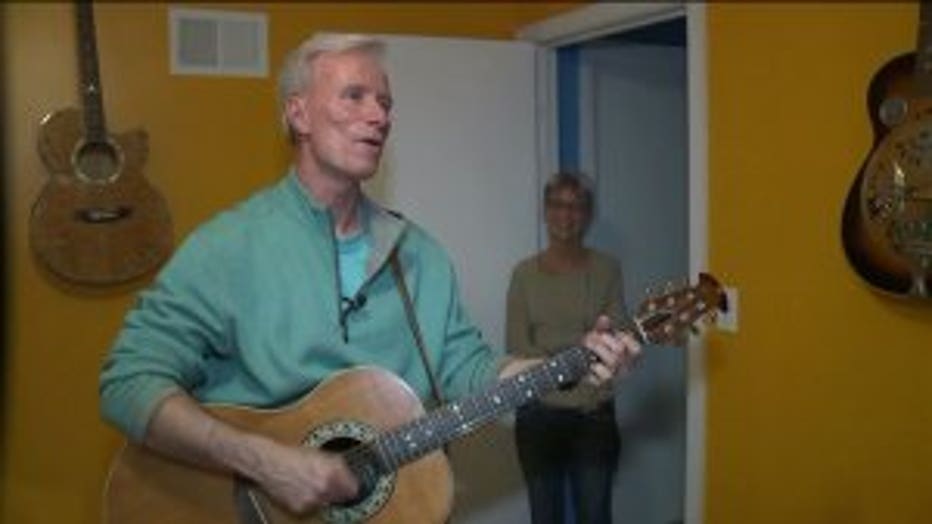 On Monday evening, they heard from supporters of Bob Maronde in person.

"When you have a district that`s going through tough times, it starts to define the district," Tom Andres, interim superintendent said.

The meeting Monday evening began with an introduction of Andres, the temporary replacement for Dr. Lightner, whose resignation was still fresh on parents' minds.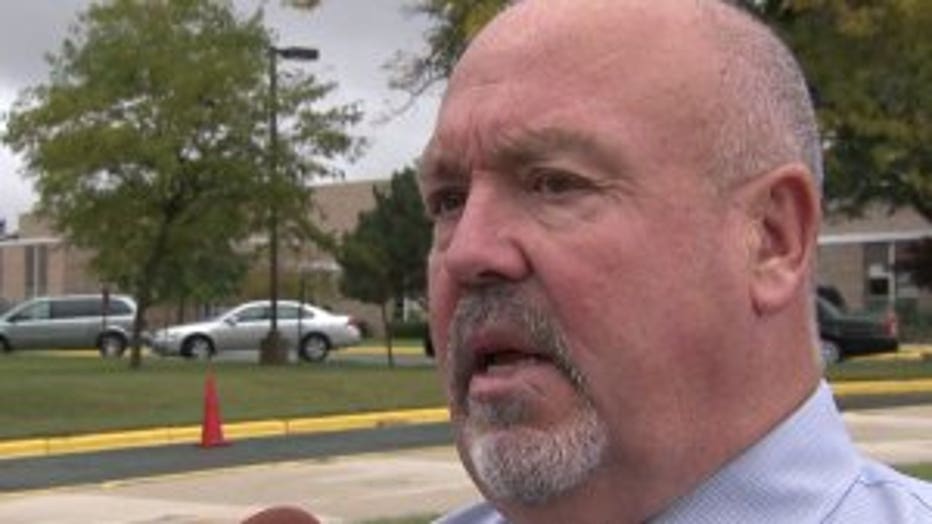 It was a surprise to the more than 100 people who showed up to a meeting of the Grafton School District's Board of Education on May 2nd. It was announced that Superintendent Dr. Mel Lightner would resign amid outrage after Maronde was removed from the classroom.

"Do not let a very minor incident put a blemish on a 40-plus year teaching career," Joe Krall said.

Maronde, who taught music at Woodview Elementary School, said he was told to resign -- and not offered a contract for next year after an incident in his classroom in mid-April.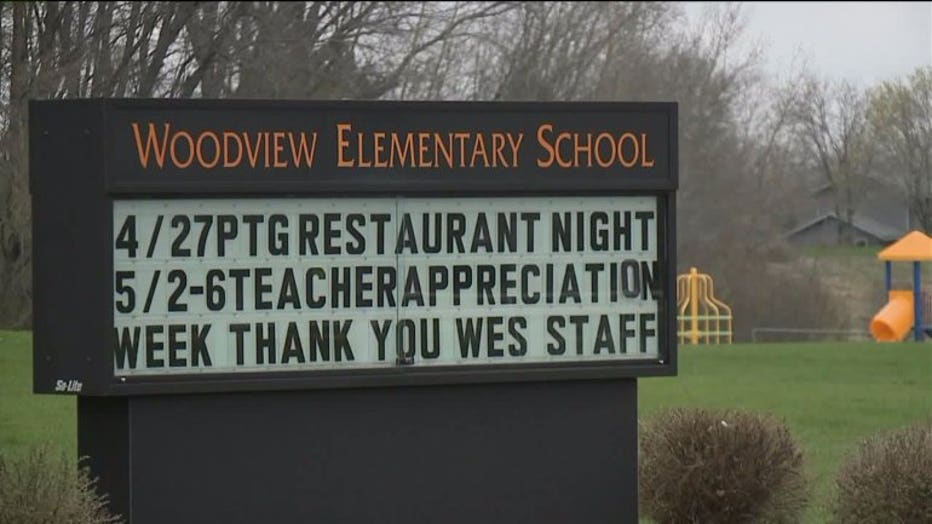 Woodview Elementary School


FOX6 News was told Maronde would be on paid administrative leave for the remainder of this school year.

Maronde said in April, in his classroom, two fifth-grade boys weren't listening.

Maronde said while briefly separating them from the rest of the class, a door he closed made a lot of noise. Then, at the end of class, Maronde said he saw a third boy holding a kazoo near another student's eye.

"I immediately reached down and grabbed it as quickly as I can, and pulled it away. As soon as I started to pull away, I didn't have a grip, and the kazoo went flying off into the wild blue yonder. I will yell at basketball games (as a coach at Grafton High School) and do all that. But there is a big difference between coaching in a basketball game and teaching eight, nine and 10-year-old kids. I've been teaching 40 years and I have never, never, never once been called in for what's happened in my music classroom. Never.  This is the first time," Maronde said.

Maronde said he didn't think much of the incident until he was asked by the superintendent to resign.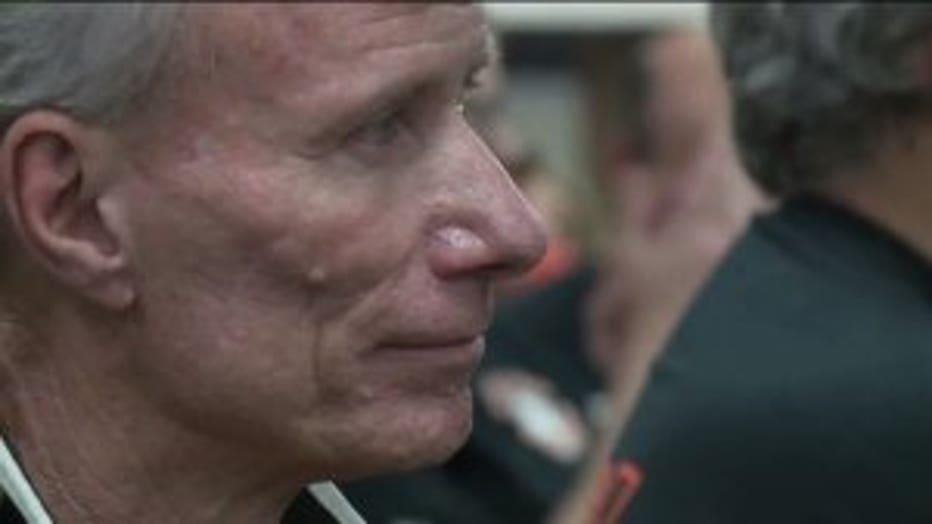 Maronde told FOX6 News he was offered a deal -- where he would resign, and be allowed to coach the basketball team at Grafton High School for one more year.

He did not agree to that.

"I teach them 'don't give up, don't quit.' So we decided I would not sign the resignation," Maronde said.

Support for Maronde during the board meeting Monday, May 9th ranged from former students, to students Maronde later coached.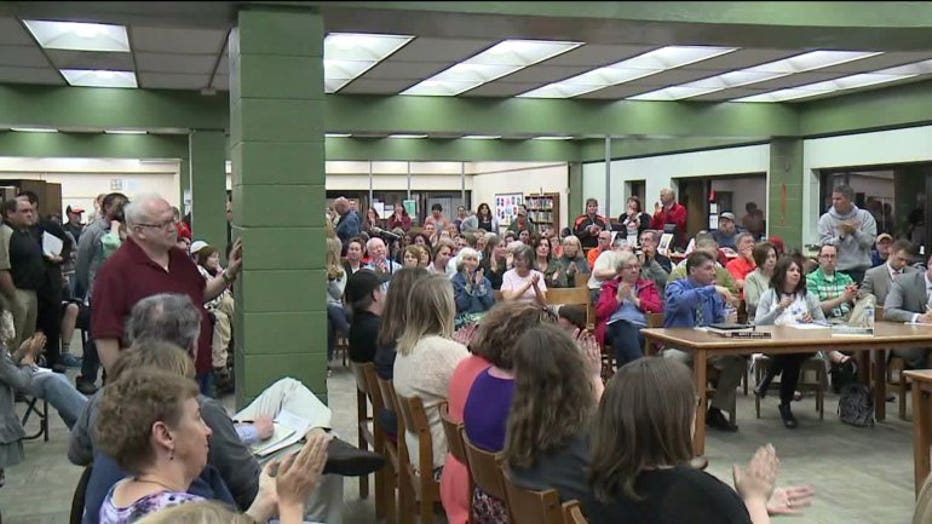 Meeting of Grafton School District Board of Education


"If Mr. Maronde is not reinstated, you fail me. We all fail each other -- and we fail as a school district. That`s not what Grafton is about," a supporter said.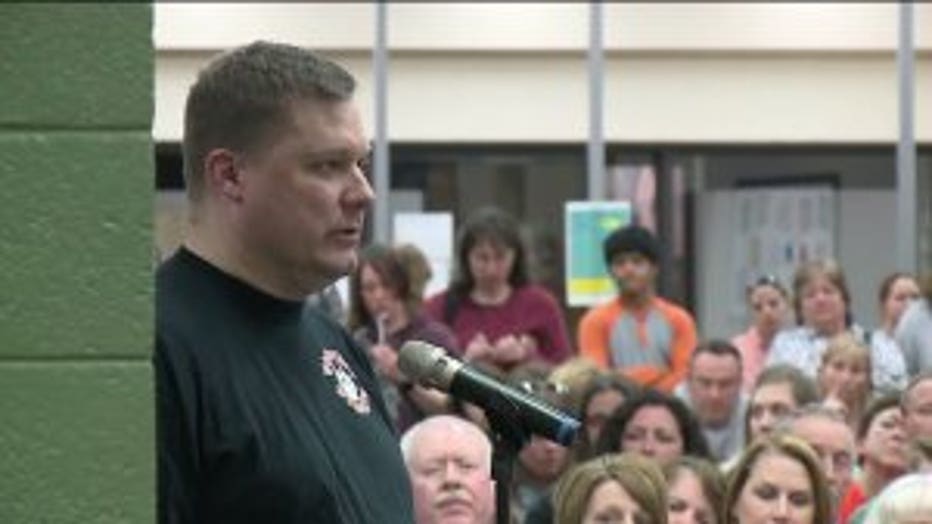 Meeting of Grafton School District Board of Education


"In the 13 years I've known Bob, he exemplifies everything a a teacher and coach in this community should be like," a supporter said.

"I really find it disturbing that Mr. Maronde is not yet back in the classroom so his students can have a spring concert," a supporter said.

The board meeting began at 6:00 p.m. -- and there was no decision made on Monday night as to Maronde's status.

Monitor FOX6 News and FOX6Now.com for updates on this developing story.