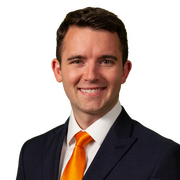 A.J. Waterman
Meteorologist
A.J. Waterman is an Emmy-nominated, A.M.S. Certified Broadcast Meteorologist from Canton, Massachusetts.
Having grown up in New England, it was easy for him to become fascinated by the weather. By the age of 4, A.J. had experienced a blizzard, hurricane, and severe weather, all within the same year! That fascination lead him to Lyndon State College in Vermont, where he earned degrees in both Atmospheric Science/Meteorology and Computer Science. At Lyndon, A.J. was also a finalist in WxChallenge (a nationwide collegiate and professional weather forecasting contest).
Although A.J. is not a Wisconsin native, he is no stranger to Wisconsin. Prior to his time at WHDH in Boston, A.J. spent over two years as a member of the NBC15 weather team in Madison. There, he enjoyed the challenge of forecasting Wisconsin's ever-changing weather and especially severe weather.
Aside from meteorology, A.J. spends most of his time snowboarding, watching sports, traveling, and reading.
The latest from A.J. Waterman