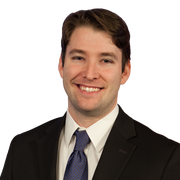 Evan Peterson
Multimedia Journalist
Evan Peterson is a general assignment multimedia journalist working the dayside shift during the week and the morning shift on the weekends. He was born in Dallas, Texas, and spent the first few years of his life there before relocating to Chicago for a little while and then ultimately settling in Elmhurst, IL.
Evan graduated from York Community High School and later Marquette University where he studied digital media and political science.
Before coming to WITI he worked as a morning reporter at WICS in Springfield, IL. During his time there he covered a lot: the state's budget crisis, flooding of central Illinois, President Barack Obama's visit, the 2016 presidential race, and profiled the FBI's central Illinois cybersecurity squad.
When he's not in the newsroom you can find him exploring Milwaukee, hiking, and volunteering.
If you have a story idea, or just want to say hi, be sure to give Evan a follow on Facebook and Twitter.
 
The latest from Evan Peterson
When the weather has been as hot as it has, 4-H members who spend a lot of the time outside taking care of livestock say be like the pig.
Since the coronavirus pandemic started, Milwaukee area dentists say that a significant portion of underserved children are going without proper dental checkups. A surprise group is going to bat for them to help brighten their smiles.
We knew there was a lot to smile about in regards to the Milwaukee Bucks winning the NBA championship, but their on-court performance helped fund home building in Milwaukee.
It's been two years since the Washington County Fair was last up and running, but it came back for 2021.
The Milwaukee Bucks are 2020-21 NBA champions, and fans can celebrate by securing the official championship merchandise through the Bucks Pro Shop.
The American Red Cross of Wisconsin says there is a severe blood shortage right now, and donations of all blood types are needed immediately.
Governor Evers, WEDC Secretary Hughes, and others visit Kenosha, Wisconsin for Heartland Produce Company groundbreaking event.
The Milwaukee Bucks have adopted rapper Vo Williams' ''History in the Making'' as a team anthem this season, pushing into the NBA Finals.
Luther Manor, a senior living community in Wauwatosa, celebrated its 60th anniversary on Tuesday, July 13.