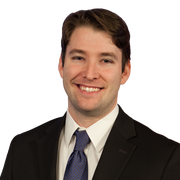 Evan Peterson
Multimedia Journalist
Evan Peterson is a general assignment multimedia journalist working the dayside shift during the week and the morning shift on the weekends. He was born in Dallas, Texas, and spent the first few years of his life there before relocating to Chicago for a little while and then ultimately settling in Elmhurst, IL.
Evan graduated from York Community High School and later Marquette University where he studied digital media and political science.
Before coming to WITI he worked as a morning reporter at WICS in Springfield, IL. During his time there he covered a lot: the state's budget crisis, flooding of central Illinois, President Barack Obama's visit, the 2016 presidential race, and profiled the FBI's central Illinois cybersecurity squad.
When he's not in the newsroom you can find him exploring Milwaukee, hiking, and volunteering.
If you have a story idea, or just want to say hi, be sure to give Evan a follow on Facebook and Twitter.
 
The latest from Evan Peterson