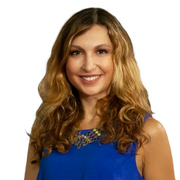 Born and raised in Wisconsin, I'm thrilled to be a reporter with the wonderful FOX6 News team in Milwaukee.
I've always loved telling stories, and everyone has one to tell. Mine started where I grew up: the small city of Columbus (no, not Ohio) right outside of Madison. I went to college at UW-Madison where I graduated with Distinction, majoring in both Journalism and Psychology. My senior year, I interned at News 3 in Madison where I picked up my first camera and made my TV debut (if you don't count my brief appearance when I was interviewed at age 15 while watching filming for the Johnny Depp movie, Public Enemies, in my hometown of Columbus).
After graduation, I headed over to La Crosse's News 8 in 2016 to officially begin my reporting career. I got familiar with beautiful views, great food, and wonderful people. I also covered the major murder trial of Todd Kendhammer. You might catch me on a crime documentary episode or two about the trial.
After a couple of years in La Crosse, I got the opportunity to report in my home market of Madison back at News 3. From long nights of social unrest coverage to, of course, the pandemic, I squeezed a lot of reporting into my 3 ½ years there. A standout moment is covering the Bucks Finals win – what an amazing feeling being surrounded by thousands of happy fans after such a tough year.
Now I'm so excited to be on this side of Wisconsin full time, getting to know another part of my home state. Always looking for recommendations on fun adventures and good food. And I'd love to tell your story – get ahold of me at madalyn.oneill@fox.com.
The latest from Madalyn O'Neill