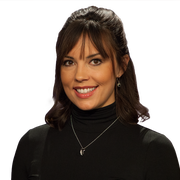 Hannah Jewell (née Saunders), a Detroiter at heart, is proud to call Milwaukee her new home. She's spent her life living and working all over Michigan but is happy for a change and a chance to experience beautiful Wisconsin.
She graduated from Michigan State University with her B.A. degree in Journalism. While still in her senior year, she took her first reporter job at WILX in Lansing. She later moved to the west side of the state in 2012 where she worked as a reporter and anchor at WZZM 13 in Grand Rapids. There, she earned an Emmy and Edward R. Murrow award for her investigations into the true lives of local panhandlers. She has also been honored by the State of Michigan's Department of Veteran Affairs for her coverage of veterans struggling with post-traumatic stress disorder.
She moved back home to the Motor City to report for FOX 2 in 2015. While there, she covered a wide range of news including the Flint Water Crisis, a loose tiger in the abandoned Packard Plant, and much more. Her investigations into the malpractice and deplorable conditions of Detroit's animal control center resulted in a complete reform. In 2016, she had the opportunity to travel to Cuba to feature Detroit-made vehicles.
Don't hate on her if you see her cheering on the Lions at Lambeau Field. Say hi if you see her out and about!
The latest from Hannah Jewell