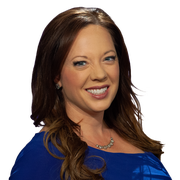 Amy began working at FOX6 in 2017.
Amy was born in St. Paul, Minnesota and grew up in Inver Grove Heights. She graduated from the University of Wisconsin-La Crosse with a degree in Communication Studies.
Amy interned with WXOW TV-19 and was eventually promoted to weekend producer. She left La Crosse to become the weekend anchor at KSAX-TV in Alexandria, Minnesota.
Amy returned to WXOW in 2002 and assumed the duties of weekend weather anchor. She made the switch back to news a year later and was promoted to Daybreak anchor in March of 2004.
Amy moved to San Diego in 2015 where she accepted a reporter/anchor position at CW6. She made her way back to Wisconsin to join the "Wake Up" team at FOX6 in October 2017.
Amy has won four Emmy awards as well as two Murrow and Sevareid awards. She has also been honored by the Associated Press of Wisconsin and the Wisconsin Broadcasters Association for Best Morning Newscast, Best Series Reporting, Best Feature Reporting, Best Hard News Story, Best Sports Feature Reporting, and Best Photography.
When she's not working or catching up on sleep, Amy enjoys spending time with her husband Benny and their sons, Bryce and Aiden.
Amy is excited to be back in the Midwest. However, she does not look forward to shoveling snow again!
If you have a story idea please send Amy an e-mail: amy.dupont@fox.com.