New book reveals Foxconn deal details in Mount Pleasant
MOUNT PLEASANT, Wis. - A former Foxconn executive says, while a $10 billion LCD plant with a promised 13,000 never materialized in Racine County, he does not believe the project is a failure.
Alan Yeung, who helped negotiate the project in 2017 says the plant was never built because the environment changed.
"Truth be told, business conditions changed, but also the business environment changed in Wisconsin dramatically, too.  I hoped it would be better, and I am optimistic it will be better," said Yeung.
SIGN UP TODAY: Get daily headlines, breaking news emails from FOX6 News
The Wisconsin project was scaled back after Foxconn initially signed a contract with the state of Wisconsin under then-Gov. Scott Walker in 2017 to earn nearly $4 billion in state and local tax incentives for a $10 billion display screen manufacturing campus and plant that would employ up to 13,000 people.
But the Republican governor lost a reelection bid in 2018 to Democrat Tony Evers, who ran as a critic of the project.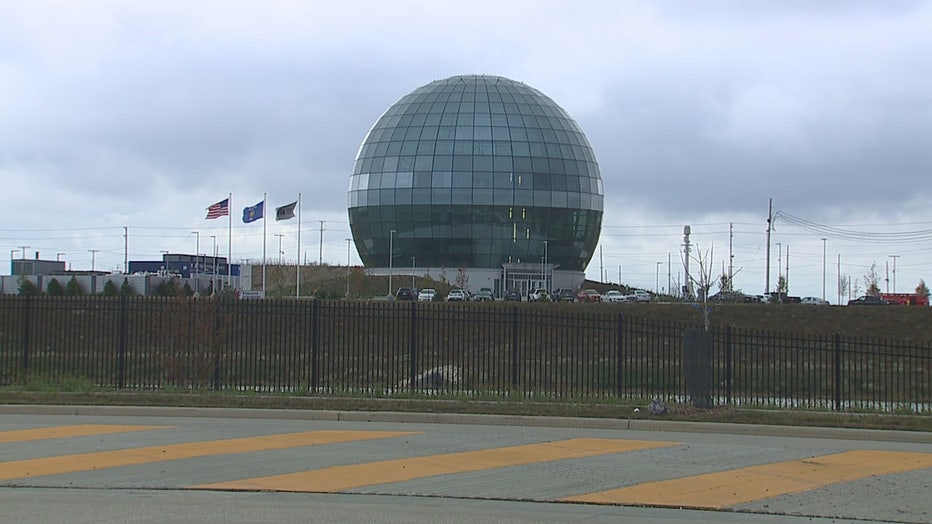 Yeung has written a new book about the journey – "Flying Eagle: How Terry Gou and Foxconn Answered Trump's Call to Invest and Reshore Manufacturing in America" – saying he wrote it to highlight the unsung heroes of the project that included federal, state and local lawmakers and area business leaders.
"I'm interested to hear you call them heroes with this project because it kind of felt like different realties here," FOX6's Ben Handleman inquired. "The reality of what really exists down there in Racine County. It's a fraction of the jobs, the LCD plant never arrived. It feels like there were chapters missing about broken promises. You didn't write about that. Why did the original plant fail?"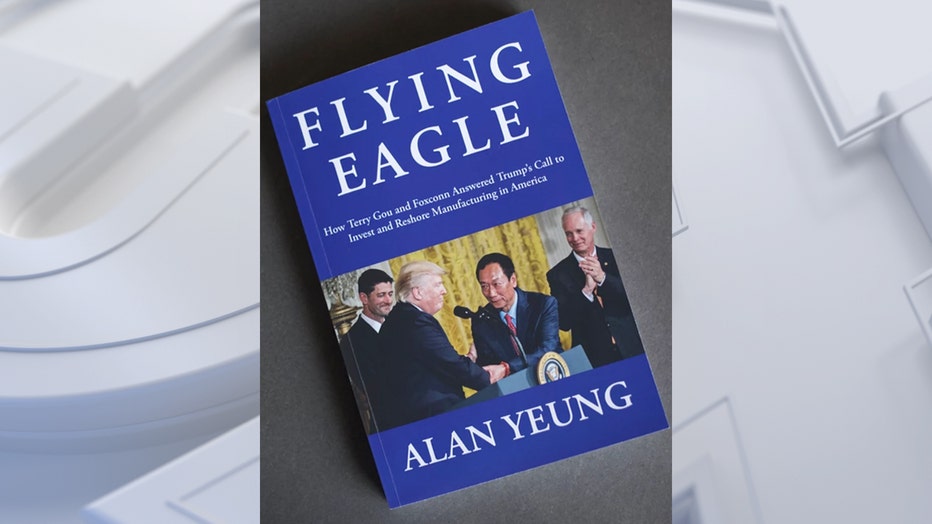 "Flying Eagle" (Courtesy: Alan Yeung)
"Well I don't think this is a failure. Anytime the company invests over a billion dollars, and I believe there is another $600 million to go, and the state and local government co-invest with the company, not to mention we have federal funding in USDOT in infrastructure improvement," said Yeung. "Every time I drive on Interstate 94 going from Milwaukee to the state line, I feel very proud it became an eight-lane highway. I felt many of us worked together to make it happen."
In his book, Yeung unveils Foxconn had constantly changing ideas for how the company should invest billions of dollars in the U.S., ultimately unveiling a plan to build a plant in Wisconsin.
FREE DOWNLOAD: Get breaking news alerts in the FOX6 News app for iOS or Android.