Milwaukee woman charged in crash, 1-year-old boy dead
MILWAUKEE - Prosecutors say a Milwaukee woman, 31, was driving without a valid license when she crashed a car near 35th and Hope on Friday, Jan. 27 killing 13-month-old Zarion Robinson, who was in the back seat. The medical examiner's report says the car was stolen.
Antwineesha Burse is charged with knowingly operating a motor vehicle without a valid license, causing death.
Milwaukee police responded to the crash at 35th and Hope around 11:30 p.m.  First responders found a Pontiac G6 and a minivan had collided in the northbound traffic lanes. 
Prosecutors say Burse was "trapped" in the driver's seat of the Pontiac. Officials found Robinson in the rear passenger seat of the vehicle. The criminal complaint says the child appeared to have injuries to his forehead.
Fatal crash near 35th and Hope, Milwaukee
Robinson later died at the hospital.
SIGN UP TODAY: Get daily headlines, breaking news emails from FOX6 News
Investigators reconstructed the crash scene. 
The complaint says the minivan "was traveling north in the northbound lanes at the time of the crash, and the Pontiac was traveling southbound and crossed from the southbound lane over into the left-turn lane and then into the northbound lane, colliding head-on with the Caravan."
Pontiac carrying Zarion Robinson was stolen: medical examiner
Before the crash, the medical examiner's report says Robinson's mom parked the car outside her home and ran inside, leaving the baby in the back seat with the car unlocked. That's when the Pontiac was stolen.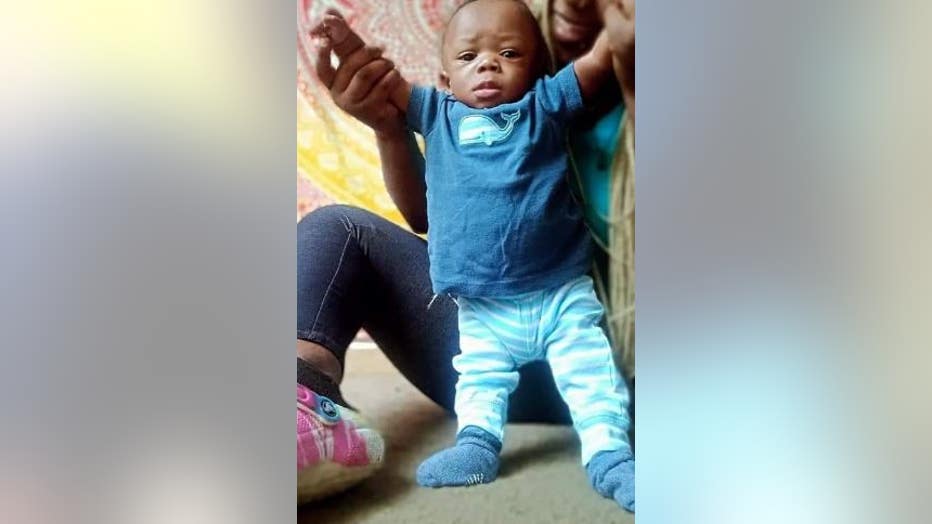 According to prosecutors, Burse "has never been issued a driver's license." She had previously been found guilty of operating without a driver's license in May 2022 and was cited.
Prosecutors say Burse was hurt in the crash and remained in the hospital Wednesday, with an initial appearance in court pending. Additional charges are possible, including theft for the stolen car. 
Vigil for Zarion Robinson
Zarion Robinson was remembered at a vigil at the crash scene Tuesday night.
"He was a good child," said Donnie Thomas, Zarion's grandpa. "He don't deserve it."
"At the end of the day, we all make mistakes, but this wasn't no mistake right here," Thomas added.
With questions lingering and more charges possible, the baby's family focused on his memory Tuesday.
"Happy, very happy. He brings joy," said Thomas. "He brings light to the family."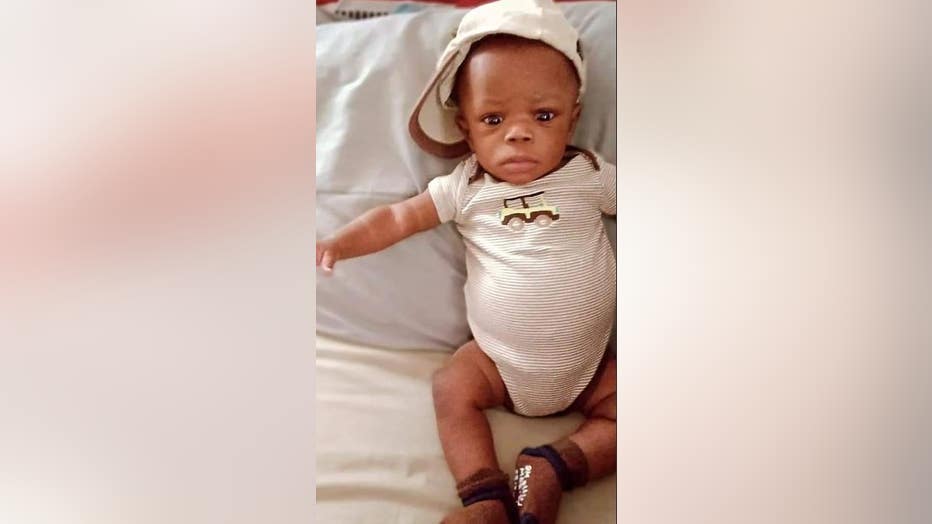 As they gathered in grief, they were comforted by the words of a pastor.
"You just got to pray for them, and ask God to help them," said Lester Barnes, Pleasant Hill Missionary Baptist Church.
They said goodbye to a little boy whose life had only just begun. In their sorrow, they asked the community for change, so tragedies like this don't keep happening.
"My grandson died, and there's more lives out there that's been taken," said Thomas.