Jan. 6 hearing: Ron Johnson wanted to deliver fake elector votes, texts reveal
MILWAUKEE - U.S. Sen. Ron Johnson wanted to hand-deliver a fake slate of electors for Wisconsin to then Vice President Mike Pence on Jan. 6, 2021, text messages revealed during Tuesday's Jan. 6 hearing showed.
After recounts and appeals certified President Joe Biden's win in Wisconsin, Gov. Tony Evers chose 10 people to cast the state's 10 electoral votes for Biden on Dec. 14, 2020. That same day, 10 Republican electors met and tried to cast Wisconsin's votes for former President Donald Trump.
The "fake electors" document says the Republican electors were "duly elected" despite Trump losing Wisconsin by nearly 21,000 votes.
SIGN UP TODAY: Get daily headlines, breaking news emails from FOX6 News
On the fourth day of hearings, the House select committee investigating the Jan. 6, 2021, insurrection released text messages that show Sean Riley, a top Johnson aide, told an aide for Pence that the Republican senator wanted to deliver "fake electors" for Michigan and Wisconsin – just minutes before the official certification of electoral votes.
The evidence presented showed a back and forth between Riley and Pence staff member Chris Hodgson at 12:37 p.m. on Jan. 6, 2021.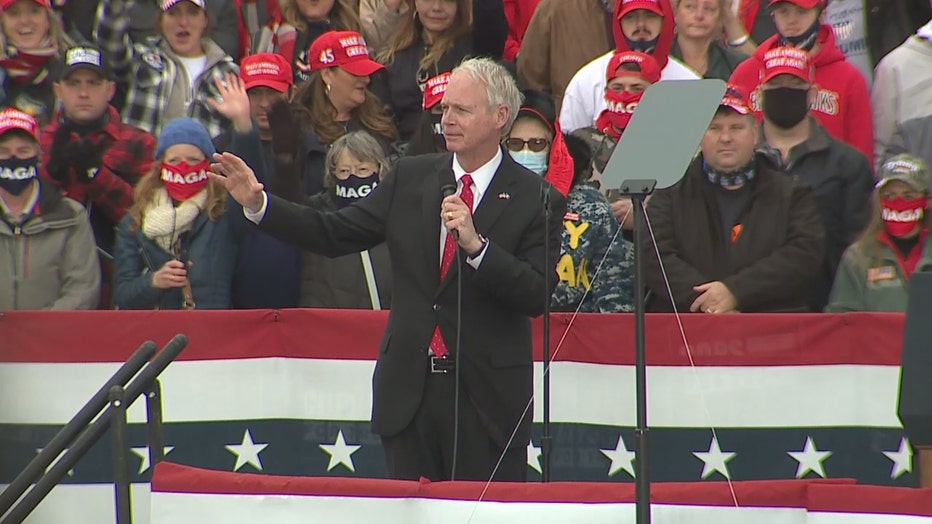 Wisconsin Sen. Ron Johnson speaks at a 2020 Trump campaign rally.
"Johnson needs to hand something to VPOTUS please advise," Riley texted Hodgson.
"What is it?" Hodgson replied.
"Alternate slate of electors for MI and WI because archivist didn't receive them," Riley wrote back.
Hodgson responded: "Do not give that to him."
FREE DOWNLOAD: Get breaking news alerts in the FOX6 News app for iOS or Android.
Johnson's office says he did not know about that plan. In a statement, a spokesperson said:
"The senator had no involvement in the creation of an alternate slate of electors and had no foreknowledge that it was going to be delivered to our office. This was a staff to staff exchange. His new Chief of Staff contacted the Vice President's office. The Vice President's office said not to give it to him and we did not. There was no further action taken. End of story."
The House committee also interviewed former Andrew Hitt, the former Republican Party of Wisconsin chairman. In recorded testimony, Hitt said his understanding was that the Republican electors would only be used if the courts ruled in the party's favor.
Other evidence shown at Tuesday's hearing indicated that Trump's campaign team wanted the Wisconsin fake electors to fly the paperwork to Washington.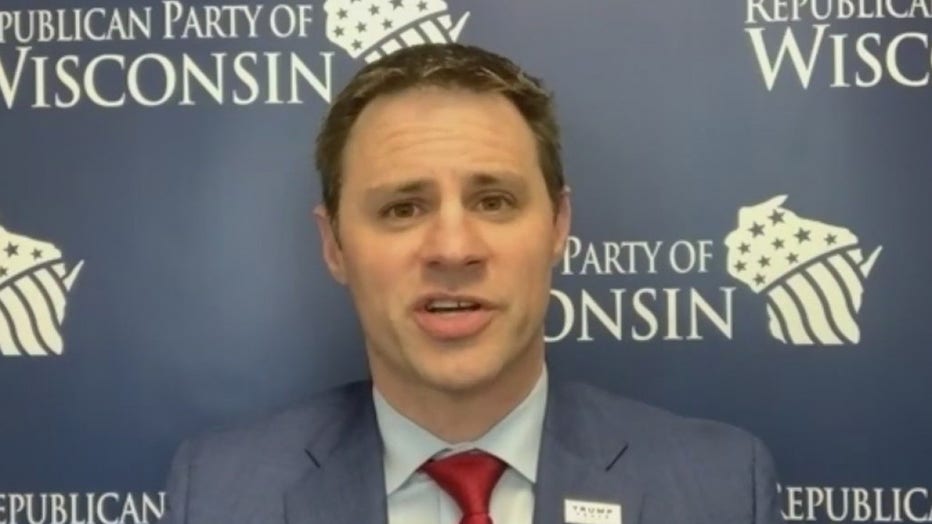 "This is all so irregular," said Mordecai Lee, a former legislator and a professor emeritus at the University of Wisconsin-Milwaukee.
Lee said the revelations are cause for concern as 10 citizens and a senator could have changed the state's electoral votes.
"As soon as you start varying from the center of the road, just by a little bit, like a fake document or not submitting it to Washington through the archivist but handing it to the vice president, I think that should really raise alarm bells," he said.
Wisconsin's bipartisan elections commission declined to punish the fake electors, determining that no election laws had been violated. The fake electors are now being sued in Wisconsin by a liberal law firm that is seeking $2.4 million in damages.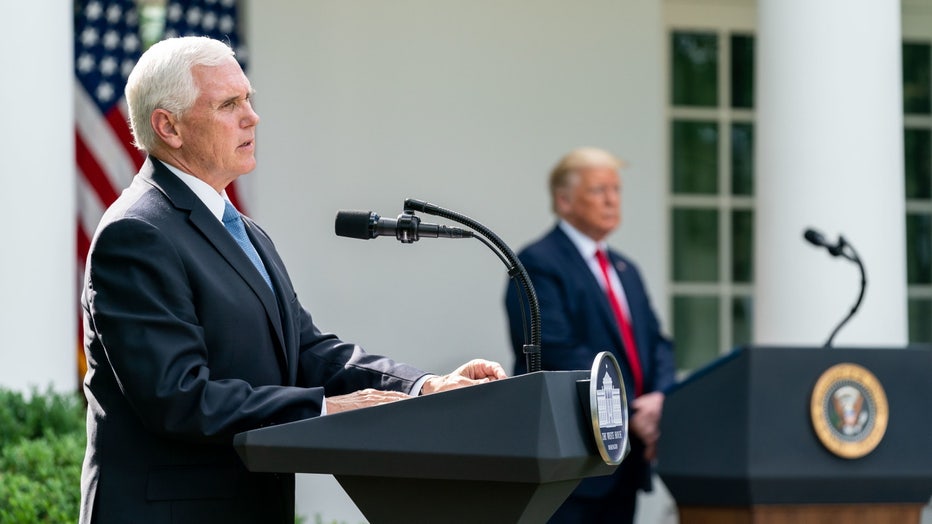 Mike Pence, Donald Trump (Official White House Photo by Andrea Hanks)
Johnson's Democratic opponents jumped at the revelation at Tuesday's hearing and called on him to resign.
"Ron Johnson actively tried to undermine this democracy," Lt. Gov. Mandela Barnes said in a statement calling for Johnson's resignation. "He literally tried to hand Mike Pence fake ballots. Once again, Ron Johnson has proven he's a danger to our country and our fundamental rights."
Other Democratic candidates including state Treasurer Sarah Godlewski and Outagamie County Executive Tom Nelson made similar comments calling for his resignation. Alex Lasry, a Milwaukee Bucks executive, called Johnson a "seditious traitor and a danger to our democracy" but stopped short of calling for him to resign, saying the only way Johnson will leave is if he's defeated in November.
Nelson, who had earlier called for Johnson to be subpoenaed to testify before the Jan. 6 commission, said the revelations "go beyond anything I could have imagined for how far Ron Johnson would go to overturn our Wisconsin election result." He called for the Justice Department to investigate Johnson.
The Associated Press contributed to this report.